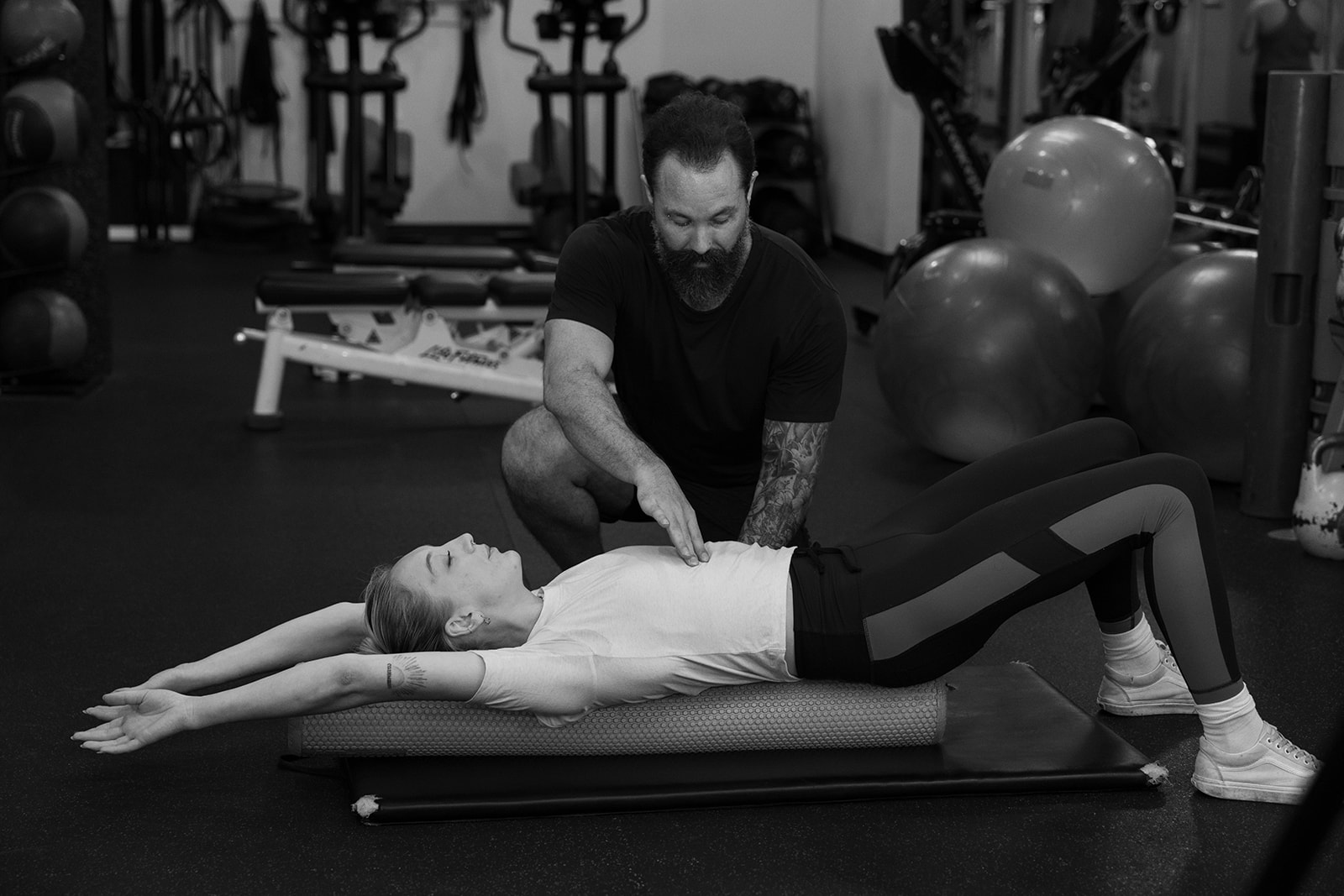 Discover the Top Vancouver Personal Trainer Secrets for Sustainable Weight Loss
Are you ready to transform your life and achieve sustainable weight loss? Vancouver is home to some of the best personal trainers, including Vancouver Personal Trainer, who can help you reach your fitness goals. In this comprehensive guide, we'll reveal the top personal trainer secrets to help you shed those extra pounds and maintain a healthy lifestyle. Get ready to embark on a life-changing journey towards a leaner, healthier, and more confident you!
Key Takeaways
Discover the perfect Vancouver personal trainer to help you reach your weight loss goals with tailored workouts, accountability and expert guidance.
Create a balanced diet and focus on fat loss for sustainable results. Build lean muscle to boost metabolism.
Take advantage of package deals & discounts – invest in gym membership, workout equipment & nutritional supplements!
Top Personal Trainers in Vancouver: Your Ultimate Guide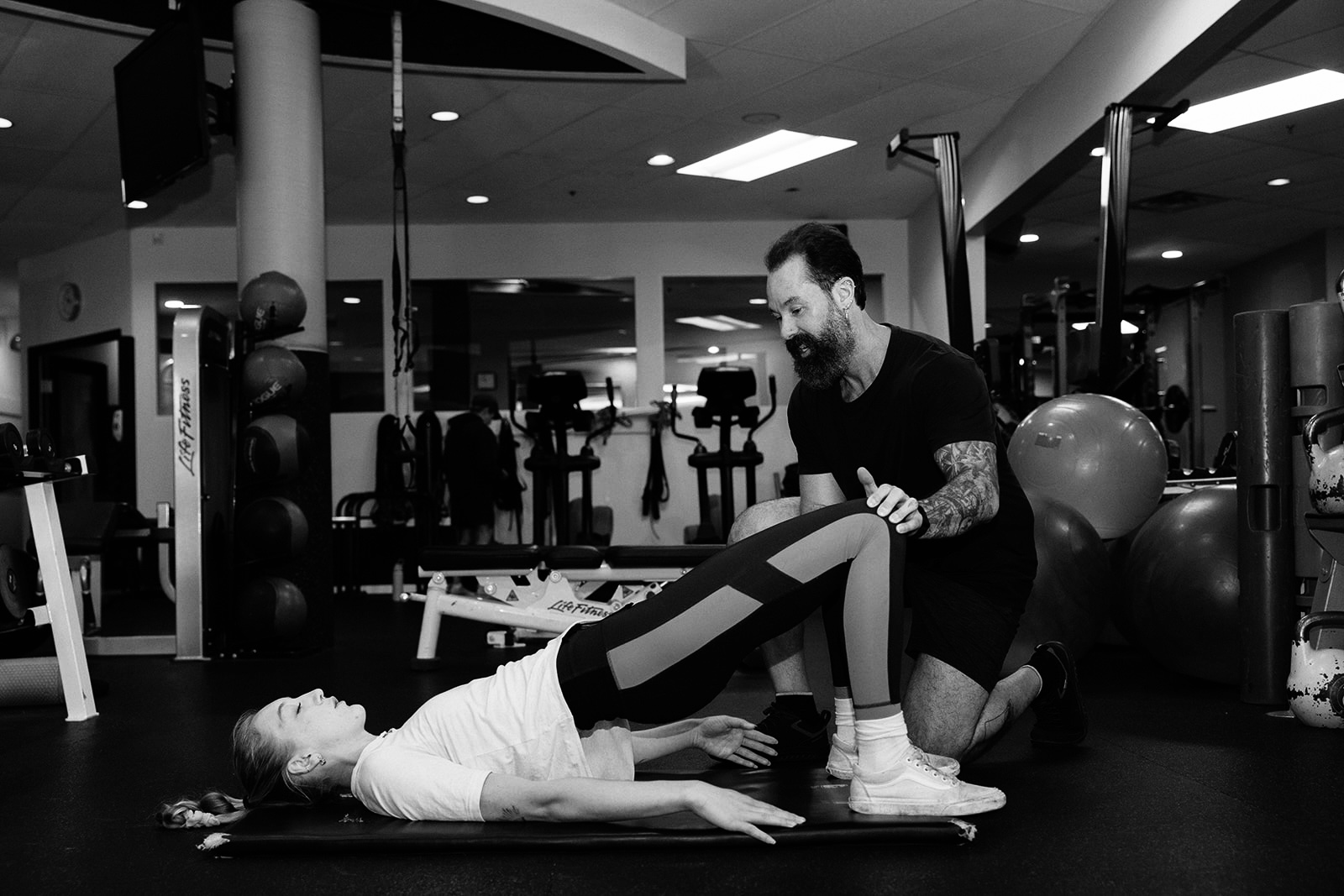 Vancouver boasts an array of top-rated personal trainers, such as:
TurnFit
Ted Loo Fitness
Precision Athletics
VIP Fitness & Lifestyle
These experts offer a range of services and programs that cater to your unique needs, such as personalized workouts, nutrition plans, and expert advice, ensuring you stay on track while losing weight. With impressive customer reviews and high ratings, these personal trainers have established their reputations for helping clients achieve their fitness goals.
When ranking personal trainers in Vancouver, we consider multiple factors including:
qualifications
certifications
knowledge
experience
client satisfaction
For those eager to lose weight quickly, a personal trainer with a history of weight loss success with their clients is beneficial.
Expertise and Specializations
Vancouver's personal trainers boast various specializations such as:
weight training
functional training
orthopedic exercise
youth fitness training
Their expertise in these areas allows them to serve clients with varying needs, particularly those seeking gradual weight loss and sustainable results.
For instance Fitness Personal Trainers takes a personalized and integrated approach, helping clients optimize their health through fitness, exercise.Qualified to help clients reduce excess belly fat and reach their fitness goals.
Services and Programs
The top personal trainers in Vancouver provide an incredible range of services and programs to help you reach your fitness goals, including one-on-one sessions, group classes, and even online coaching. Private, semi-private, or online personal training, making it easy to fit your fitness journey into your busy lifestyle.
Other fantastic services include:
Hypnotherapy at VIP Fitness & Lifestyle, which can help you reprogram negative behaviors and build resilience to better manage stress
Specialized classes at Kalev Fitness Solution, such as yoga, kickboxing/MMA training, and pre- and postnatal fitness training
The Executive Gym Club Membership, which provides tremendous advantages including subscription to both personal and small group training, full gym access, and nutritional coaching. Personalized weekly programs are also offered.
Reputation and Reviews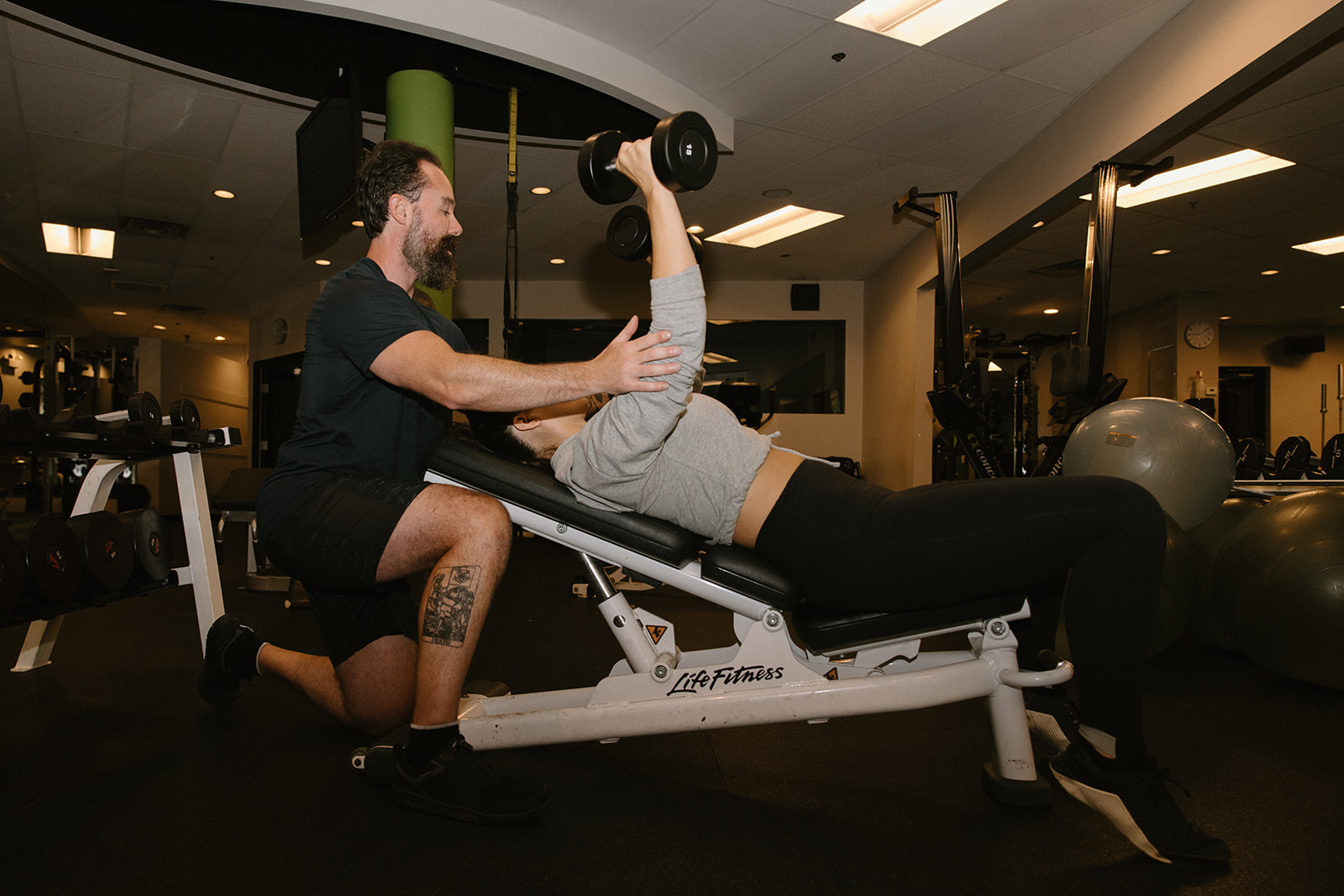 Reputation and reviews are invaluable in helping you make the right choice when selecting a personal trainer in Vancouver. For instance, Ted Loo Fitness is renowned for its superior services and has built a devoted customer base over the years, standing head and shoulders above the rest in terms of reputation. You can expect a range of expertise and approaches from their personal trainers, providing a great opportunity to find the trainer that's the perfect fit for you and your goals.
Look for personal trainers in Vancouver that have garnered multiple awards and glowing reviews, showcasing their professionalism, knowledge, and accommodating attitude.
How to Choose the Right Personal Trainer for You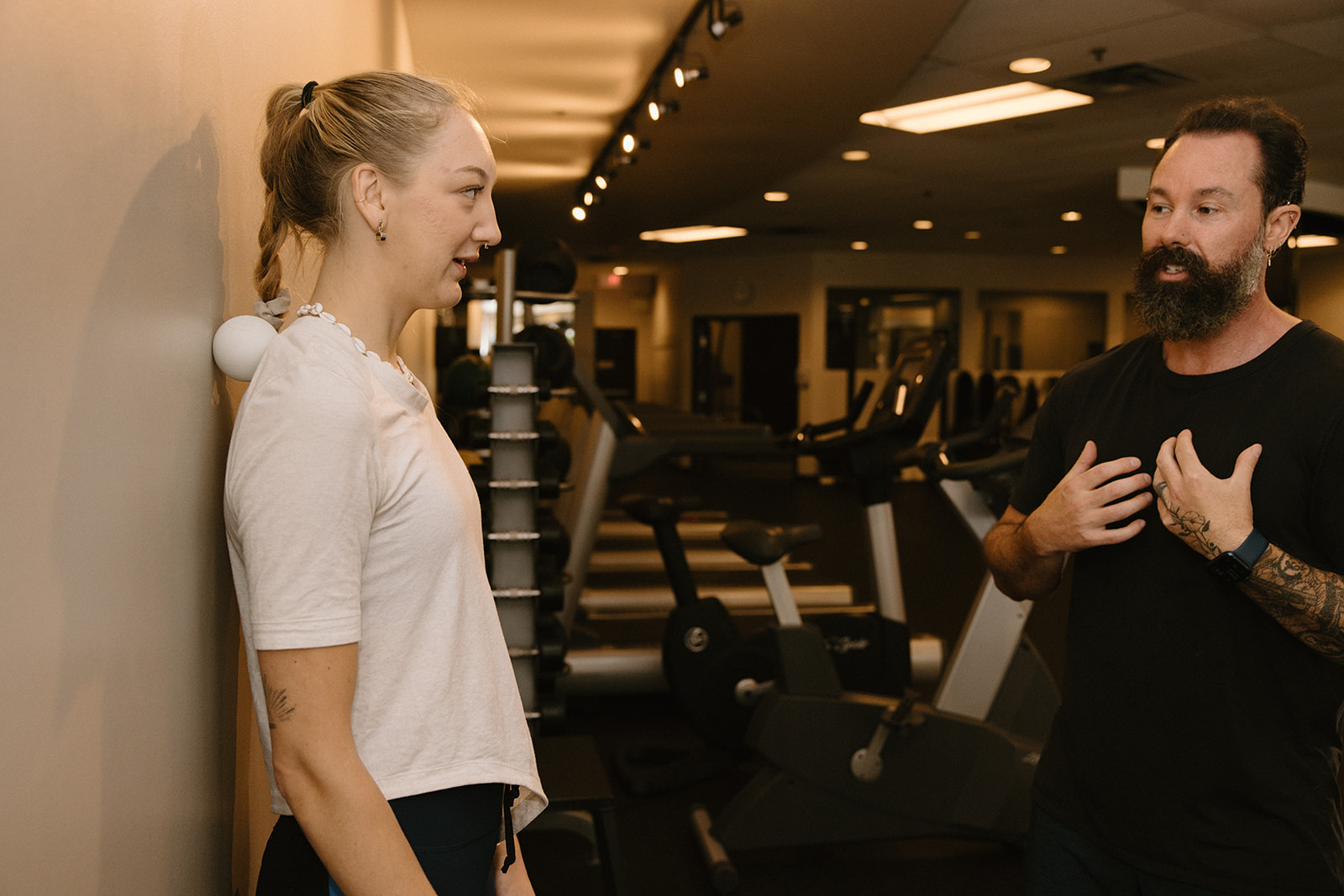 The process of choosing the right personal trainer encompasses goal assessment, evaluation of the trainer's experience and credentials, as well as ensuring a good fit in terms of compatibility and communication. Set inspiring fitness goals that are specific, measurable, and time-bound to maximize your success.
When assessing the experience and credentials of a personal trainer, consider their certifications from reputable organizations such as:
BCRPA
ACE
CanFitPro
BCPTI
These certifications guarantee that they have met the required standards and can provide the best possible training.
Communication is absolutely essential in a personal training relationship, as it enables the trainer to comprehend your objectives, preferences, and limitations, and customize the training program accordingly.
Assessing Your Goals
Prior to choosing a personal trainer, defining your fitness goals is a crucial first step. Clear goals enable you to identify a trainer whose specialty aligns with your needs, thus facilitating your journey towards achieving them. Consider factors such as whether you're looking to lose weight, build muscle, or improve overall health and fitness when setting your goals.
You may also want to explore exciting fitness goals for beginners, such as:
Working out a certain number of days per month
Running continuously for a specific distance within a set timeframe
Trying a new workout or exercise each week
Experience and Credentials
As you choose a personal trainer, assessing their experience and credentials is vital to ensure they are equipped to help you reach your fitness goals. Look for trainers who:
Hold certifications from reputable organizations
Have experience working with clients who have similar goals as you
Possess specialized expertise in areas that align with your objectives
To confirm their certifications and credentials, you can use the online credential verification tool provided by the National Academy of Sports Medicine (NASM) or contact the specific certification organization the trainer claims to be certified by.
Compatibility and Communication Style
Compatibility and communication style are paramount when it comes to selecting a personal trainer. Having a compatible communication style and personality with your personal trainer is essential for establishing a productive working relationship and achieving the best possible results. To ensure you're making the best decision when selecting a personal trainer, consider the following factors:
Communication style
Expertise and qualifications
Training philosophy
Availability and scheduling
Personality and motivation
Cost and budget
Location and convenience
Client testimonials and reviews
Benefits of Hiring a Personal Trainer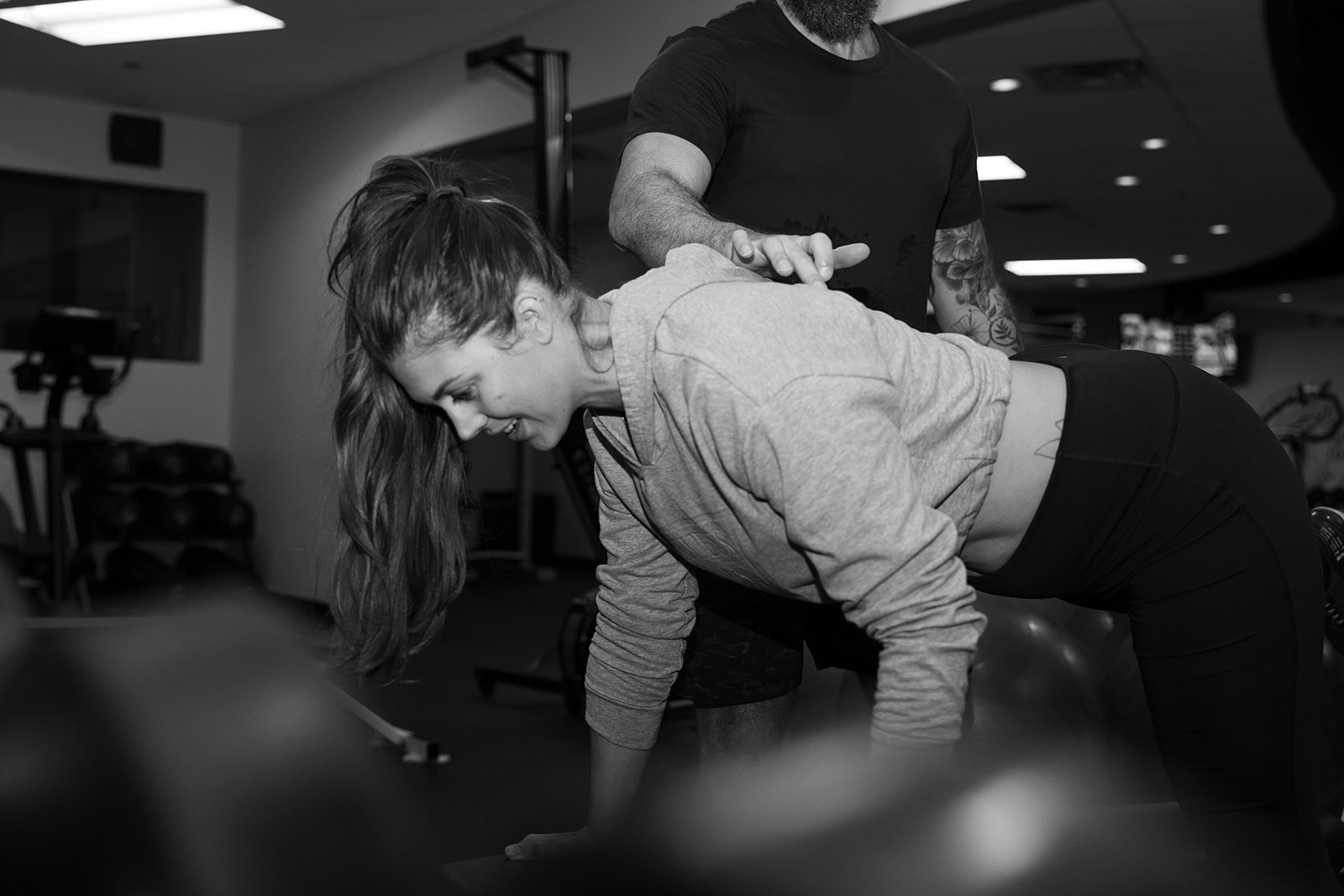 Hiring a personal trainer offers tremendous benefits, such as tailored workouts, accountability, and professional guidance. Personal trainers can help you stay accountable to your fitness goals by setting clear objectives, tracking progress, providing guidance and support, and holding you responsible for your actions and commitments, using tools such as progress tracking sheets, regular check-ins, and goal-setting sessions.
Clients choose Personal Trainers for the unparalleled motivation, perfect balance, and contagious positive energy in every session.
Customized Workouts
A personal trainer can create a personalized workout plan tailored to your unique needs, goals, and abilities, taking into account your fitness level, body composition, and any specific limitations or preferences. Customized workout plans provide numerous benefits, such as improved overall health, better body composition, and more effective workouts, ultimately helping you achieve your weight loss goals in a healthy and sustainable way.
Accountability and Motivation
Personal trainers act as your accountability partners and motivators, keeping you aligned with your fitness journey. They assist in goal setting, progress tracking, and making necessary adjustments to your training plan. They also use various techniques to keep you motivated, such as leveraging fitness management software, providing positive affirmations, ensuring rest and recovery, inspiring with social media, setting goals, creating a motivational atmosphere, introducing fitness challenges, and utilizing technology.
Expert Guidance
Expert guidance from a personal trainer ensures proper exercise technique and prevents injuries. They:
Teach and demonstrate correct form
Monitor and provide feedback to help you reach your goals
Adjust posture and positioning to maximize your performance
Emphasize the importance of proper form for injury prevention and muscle activation
By providing expert guidance, personal trainers can help you reach your fitness goals more quickly and effectively.
The Cost of Personal Training in Vancouver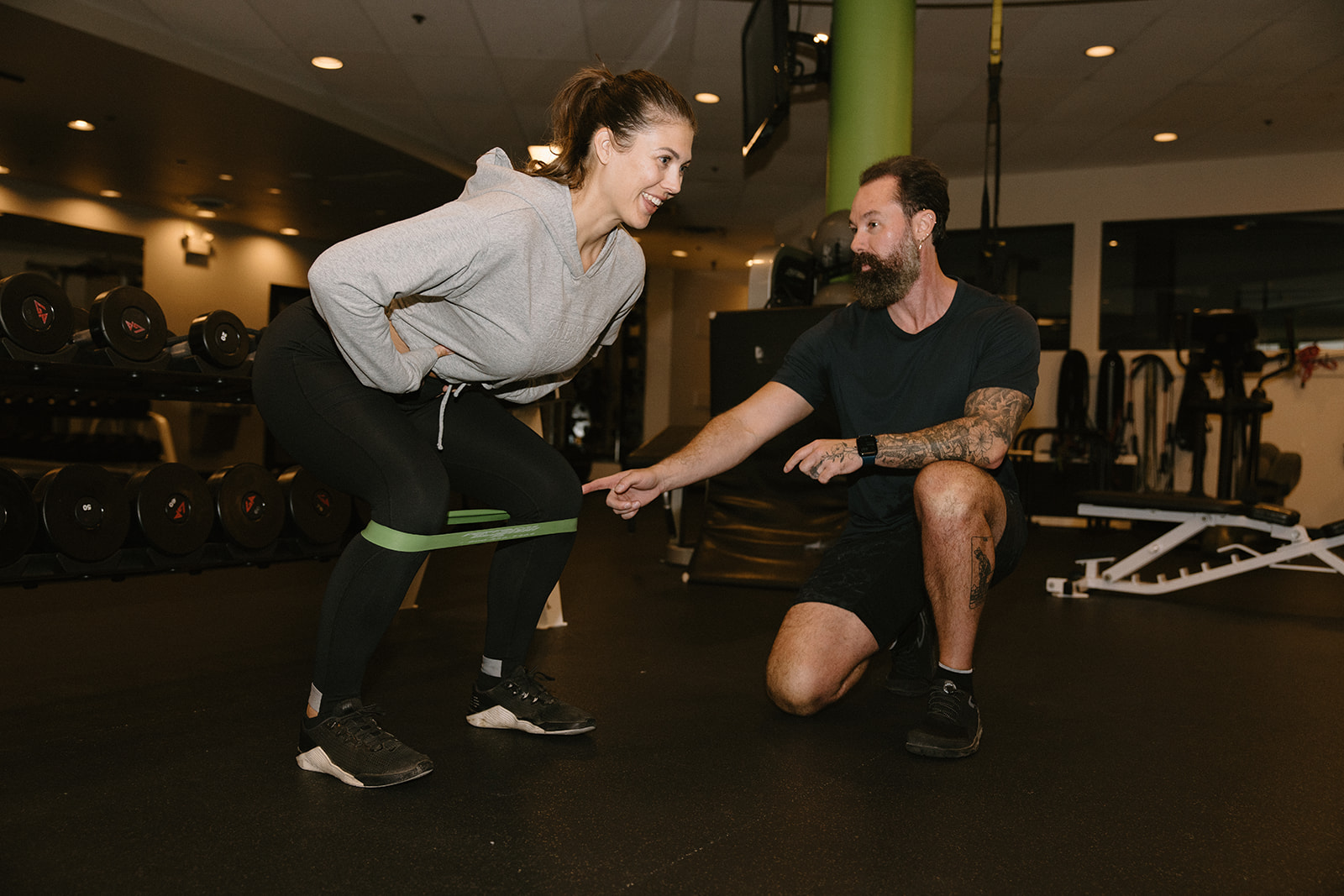 The cost of personal training in Vancouver varies based on session fees, package deals, and additional expenses. Session fees depend on the quality of the trainer, the frequency of sessions, the duration of each session, and any additional services or amenities provided.
You can expect to pay an average of $125 for a personal training session in Vancouver, with fees ranging from $95 to $250 per session, depending on the services provided.
Session Fees
Personal training session fees in Vancouver can range from affordable to premium, depending on the trainer's experience and location. Factors influencing the cost of personal training sessions include the qualifications of the personal trainer, the type of training they provide, and the facility they have access to.
Private sessions typically range from $105 to $250. Semi-private sessions usually cost around $85 to $175.
Package Deals and Discounts
Package deals and discounts may be available for clients who commit to multiple sessions or long-term training programs. Personal trainers in Vancouver offer a variety of exciting package deals, ranging in session numbers and prices. For example, you could opt for 2 sessions to 6 sessions per week. The more often you come in and the more months you commit to typically the better the discount. Prices may differ depending on the trainer and the package, so it's best to contact the individual trainers for more details.
Additional Expenses
Additional expenses you may consider investing in while working with a personal trainer include gym memberships, workout equipment, and nutritional supplements to help you reach your fitness goals. A gym membership in Vancouver could be $40 to $250 per month.
To reach your fitness goals, personal trainers suggest taking the following supplements for optimal health and fitness:
Vitamin B12
Vitamin D3
Magnesium
Omega 3
Probiotics
Protein
Creatine Monohydrate
Multivitamins
Sustainable Weight Loss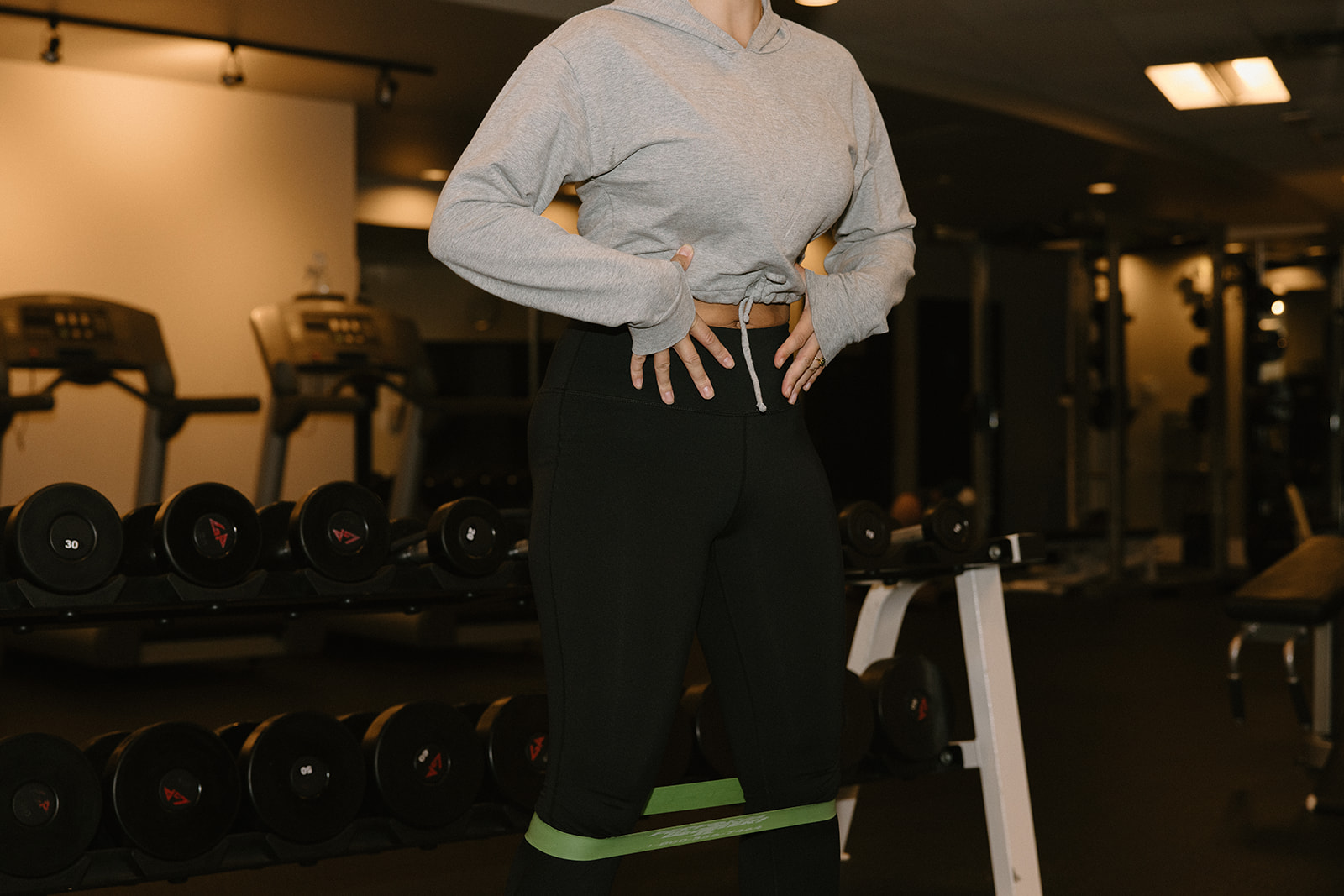 Sustainable weight loss involves:
By focusing on these aspects, you can achieve lasting weight loss results that benefit your overall health and wellness.
Creating a balanced diet that includes 10 portions of fruit and vegetables, good quality protein, and whole grains, as well as exercising for at least 30 minutes every day, is the best way to manage weight and maintain a healthy lifestyle.
Creating a Balanced Diet
Maintaining a balanced diet is fundamental to sustainable weight loss and overall health. Eating a variety of fruits, vegetables, whole grains, and lean proteins provides your body with essential nutrients while controlling calorie intake. This helps maintain a steady weight and reduces the consumption of unhealthy, high-fat and high-sugar foods, which can lead to weight gain.
To ensure you're consuming the right balance of macronutrients for weight loss, consult a healthcare professional or registered dietitian for personalized advice to help you reach your goals.
Personal Trainers and Nutrition Advice
Personal trainers can offer valuable nutrition advice to support your weight loss goals. They can help you create a balanced diet tailored to your individual goals and dietary needs, and provide guidance and support to make sure you stay on track with your meal plan.
Avoiding Fad Diets and Quick Fixes
Fad diets and quick fixes are often tempting for those looking to lose weight fast, but they promise rapid weight loss that is not sustainable in the long term. These diets often involve extreme calorie restriction, elimination of certain food groups, or other unhealthy practices, so they are not worth your time.
Instead, focus on developing healthy habits, such as:
Switching to whole grains instead of refined carbs
Replacing sugary drinks with water
Trying probiotics
Drinking coffee
Incorporating healthy fats into your diet, along with these habits, can help you achieve sustainable weight loss and maintain a healthy body weight.
Fat Loss With Resistance Training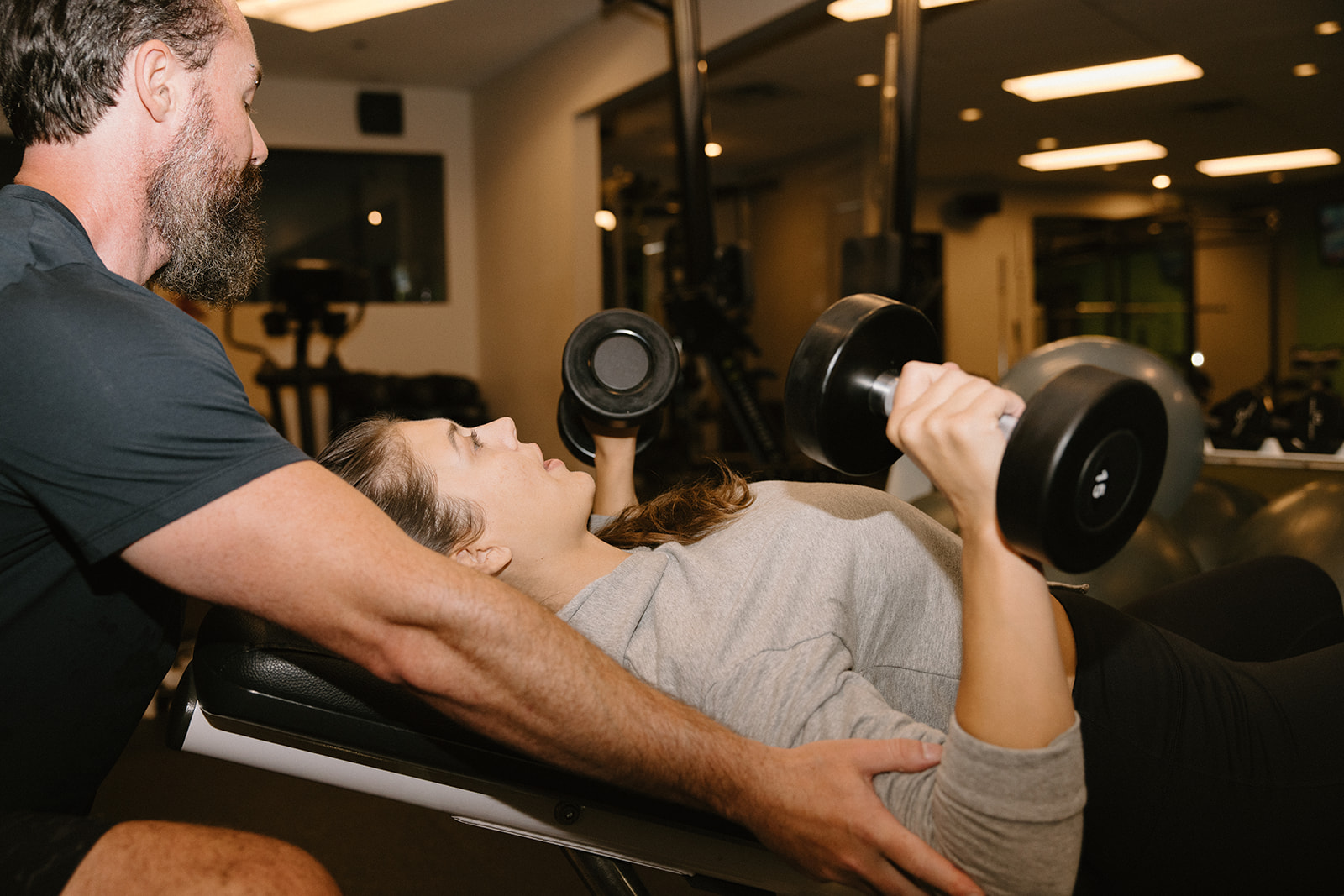 Resistance training is an effective way to burn fat and build muscle for sustainable weight loss. Here are some tips to maximize your results:
Focus on compound exercises that target multiple muscle groups at once to burn more calories and build more muscle efficiently.
Perform exercises with a moderate to high intensity to challenge your muscles and increase calorie burn.
Keep your rest periods short to maintain a high level of intensity and keep your heart rate elevated.
By following these tips, you can make the most out of your resistance training workouts and achieve your weight loss goals.
Losing Body Fat Not Just Weight On The Scale
To achieve lasting results, focus on how to lose body fat rather than just weight on the scale. Losing body fat can provide many benefits, such as:
Improved overall health
Improved body composition
Reaching your desired body goals
Reducing the amount of fat stored in the body while preserving muscle mass, which ultimately helps you lose fat.
Building Lean Muscle To Increase Metabolism
Building lean muscle increases metabolism, helping you burn more calories and maintain weight loss. Adequate protein consumption helps repair and maintain muscle tissue, encourages muscle growth, and supports muscle protein synthesis, making sure you get enough protein is essential for constructing and preserving lean muscle.
Improving Posture To Prevent Injuries To Improve Fat Loss
Better posture can:
Reduce the risk of injuries
Enhance fat loss by enabling more efficient workouts
Help your body become more efficient, which can lead to weight loss and toning your body
Increase hormones that may aid in weight loss
By improving your posture, you can help promote a healthier metabolism and potentially boost fat loss.
Summary
In conclusion, achieving sustainable weight loss is possible with the right guidance and approach. By selecting a top personal trainer in Vancouver, creating a balanced diet, incorporating resistance training, and focusing on losing body fat rather than just weight on the scale, you can achieve lasting results that benefit your overall health and wellness. It's time to embrace a healthier lifestyle and transform your body with the help of Vancouver's best personal trainers!
Click Here to Book Your Free Assessment Call with TurnFit Personal Trainers
Are you feeling stuck in your weight loss journey? You're not alone. Many struggle to find the right balance in their fitness routines, facing constant challenges and setbacks.
Imagine the frustration of trying diet after diet, and spending countless hours in the gym with little to no results. This cycle can be exhausting and demotivating, leaving you feeling hopeless about reaching your weight loss goals.
Break free from this cycle with TurnFit Personal Trainers! Our team understands the complexities of weight loss. Sign up now for a FREE assessment call. Let us create a personalized, sustainable fitness plan that works for YOU. Together, we'll turn your weight loss struggles into a success story.
**Don't wait – transform your life today!**
Frequently Asked Questions
How much does a personal trainer cost in Vancouver?
Personal training in Vancouver costs anywhere from $105-$250 per hour, so you can expect to pay more for a certified, experienced trainer.
How worth it is a personal trainer?
A personal trainer can be an invaluable asset to help you reach your fitness goals; whether you need to recover from injury, get back into shape or stay motivated and accountable. It may take some time depending on where you're starting from and what you want to achieve, but it could be worth it.
What types of specializations do personal trainers in Vancouver offer?
Personal trainers in Vancouver specialize in a variety of areas, such as weight training, functional training, orthopedic exercise and youth fitness training. So, no matter your fitness goal, there's a Vancouver personal trainer with the right expertise for you!
How can I find a personal trainer with a compatible communication style and personality?
Take the time to research all aspects of a potential personal trainer, from communication style and qualifications to reviews and testimonials, to ensure you find one with a compatible personality.
Click Here to Book Your Free Assessment Call with TurnFit Personal Trainers