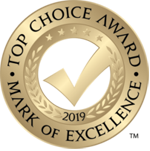 Vancouver's Top Personal Trainers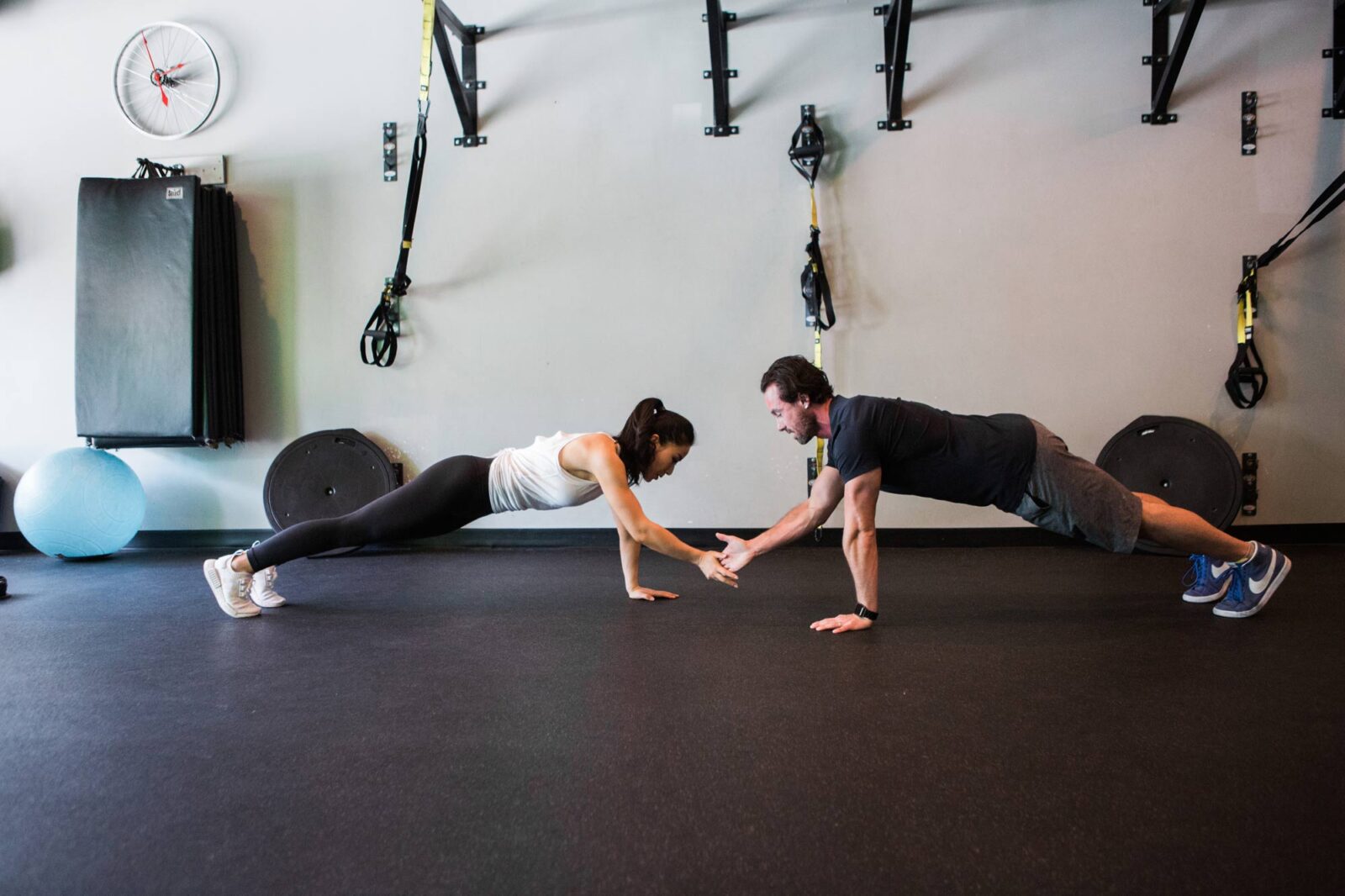 More than just your accountability partner.
We understand your body type and how it should move optimally.
As personal trainers, we help you break through mentally & physically to achieve your goals.
Our Story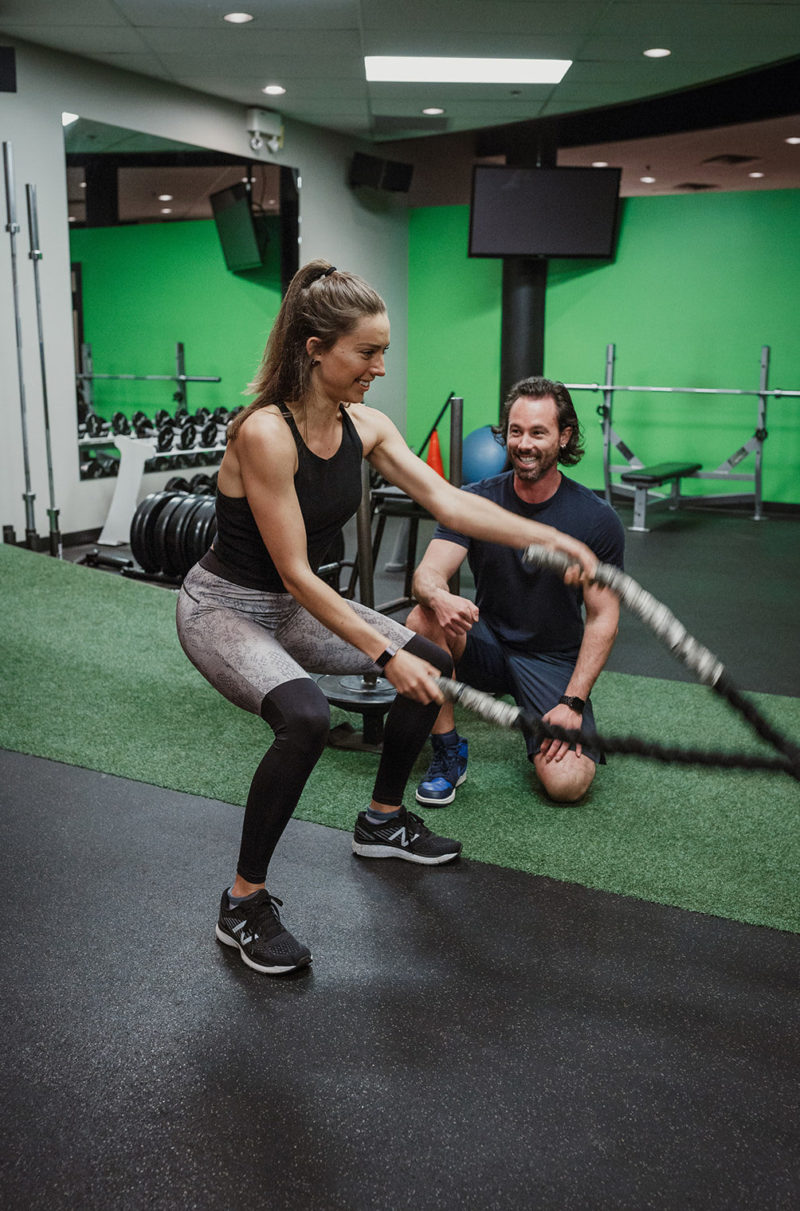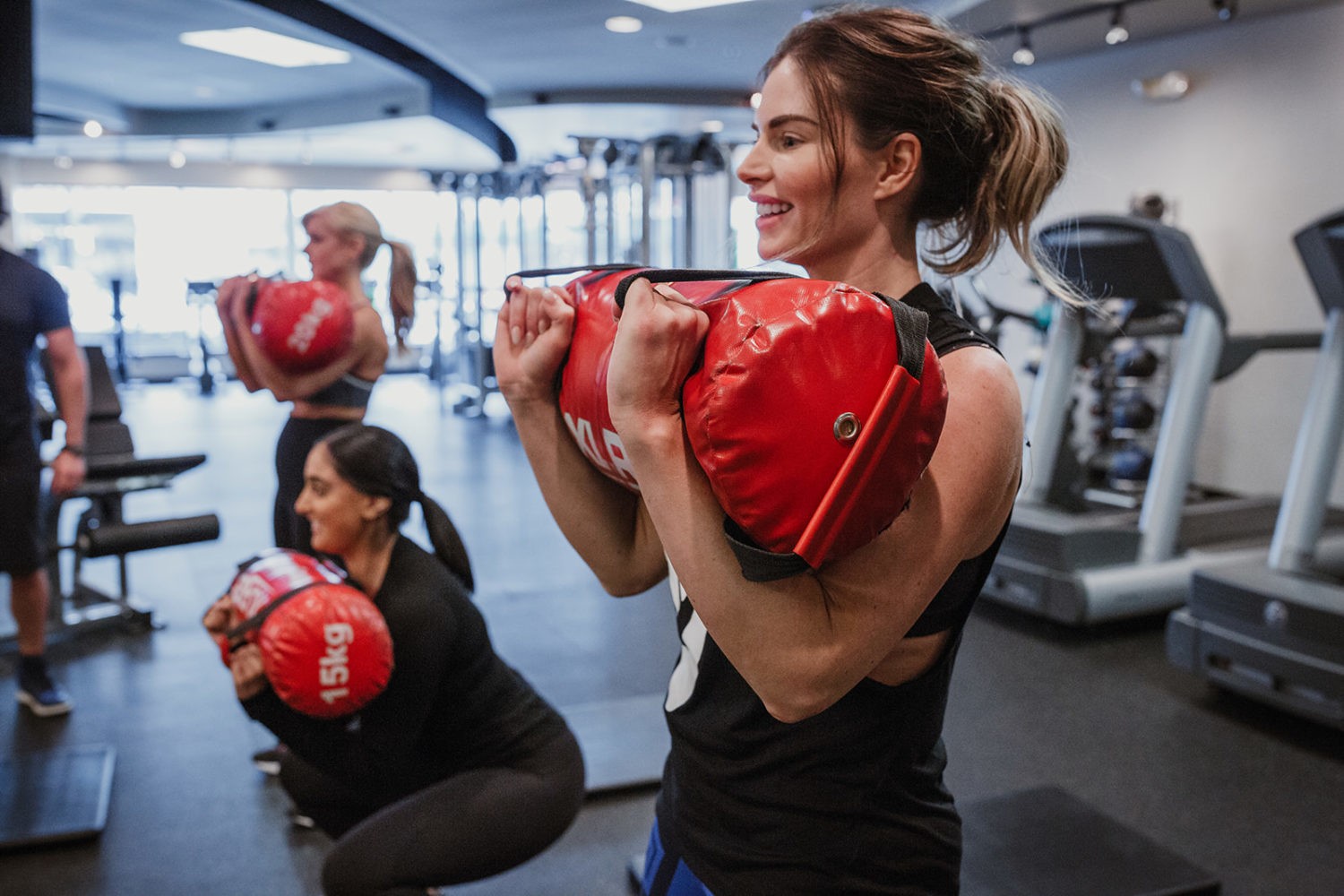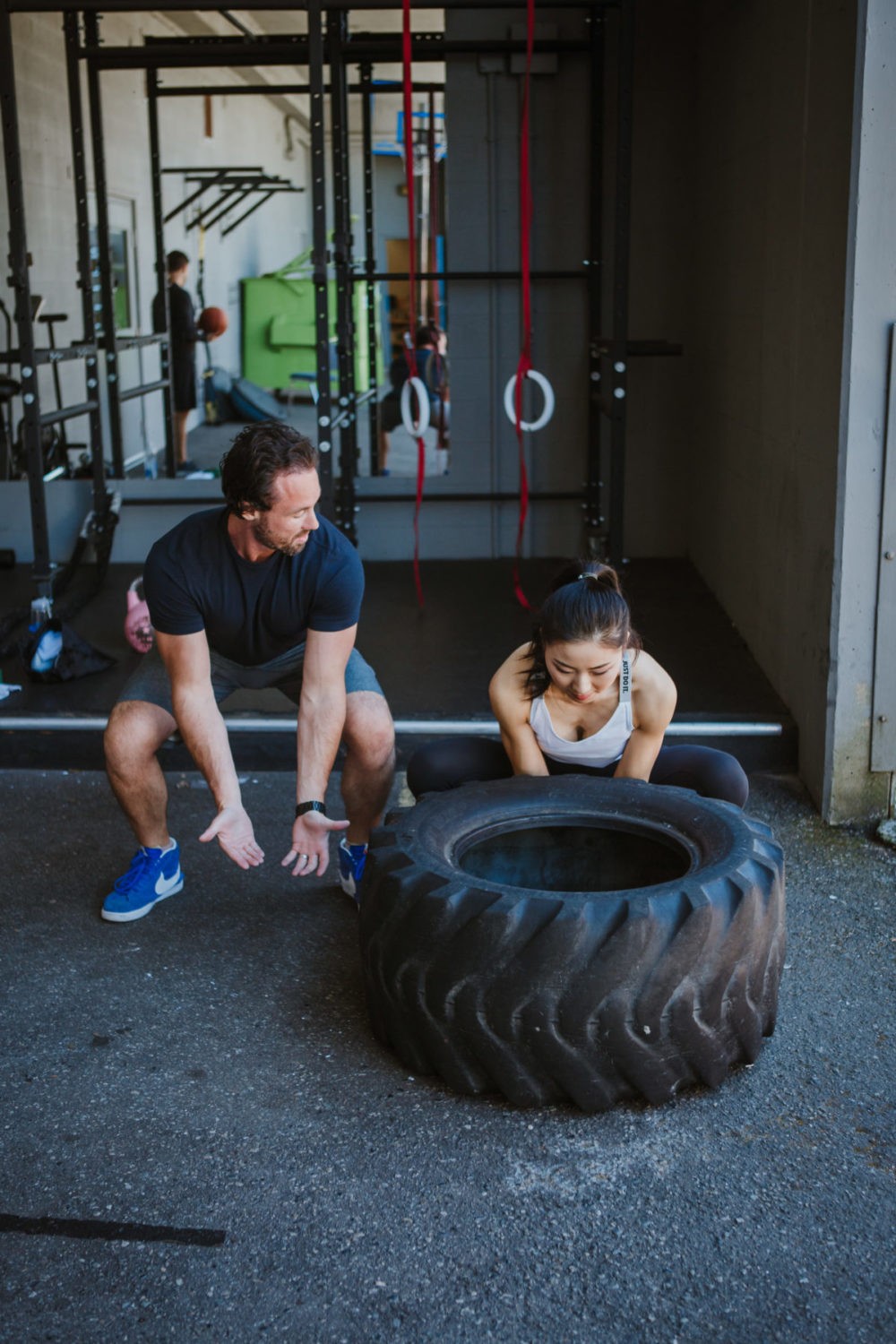 Training Is Our True Passion
There's no doubt that you'll match with one of our since our team specializes in several different areas. Just show up, try your best and implement our instructions into your everyday routine to get positive, life-changing results.
Eliminate excuses and achieve optimal health
We don't let common problems or excuses stop you from reaching your goals:
Not enough time – Busy life keeps getting in the way of your fitness goals? We save you time and money with optimal, efficient & effective workouts, designed for you and your schedule.
Don't know where to start – Spinning your wheels doing exercise programs and classes but still not getting the results you're looking for? We provide training designed around your specific body type and goals to accelerate your progress.
Dreading the next diet – Tired of yo yo diets and the latest trends? Our approach is to create metabolism revving diets that are specific to your body type and your favourite foods.
Negative self-talk – Stuck in your own head, tearing yourself down with unfair negative thoughts? We help you shift your mindset to a positive sustainable outlook to create a happier healthier you.
Bad past experiences – You've been on a training plan before where you didn't feel heard or guided appropriately. Are you ready to work with someone who gets you and is here to help you become the best version of who you are?
Feeling stuck – Tried many programs/diets and nothing seems to work. Are you ready to drop the struggle that working out is tough?
Avoiding pictures – Sick of editing all your photos or finding the right angles that make you look the way you want to look? Though our body type specific program we enhance what you already have and help you regain that confidence.
Feeling Overwhelmed – Can't decide between all the wonder diets and miracles workouts out there? We get it! We take the stress out of it by creating a sustainable health program that you will love!
I couldn't recommend TurnFit highly enough. I was so impressed with David's extremely knowledgable background as well as his friendly approach. He really makes you feel motivated and ensures the right workouts are created for you. His app just helps keep you on target with friendly reminders and actions. The community he has established online is also so motivating if your someone like me that needs a nudge! Thanks David!
Hope Aylen
01:23 06 Jan 22
Best personal training experience period!
David at Turnfit showed me some great stretches that helped fix a shoulder issue I've had for years after one short consultation he knew exactly what would help and even gave me a few tips to help with my posture all with in 15 minutes ! Totally worth taking some time out of your day to meet with him you won't regret it .
jesse schimpf
14:04 11 Aug 21
David Turnbull, owner of TurnFit is a key leader in his industry & profession. He employs givers gain mentality offering ongoing training to his team as well as working closely with other health professionals to build a stronger & better integrated health care system. His clients are consistently impressed by the Turnfit team & achieve their fitness & health goals. If you are looking for an online or in person trainer go to TurnFit.ca today!
BNI Summit
18:43 05 Jan 21
I was introduced to Turnfit by David Turnbull who at the time convinced me to come in for an introductory session with him and Turnfit. The first session was wonderful as David asked me all sorts of questions including what I was hoping to get out of my workouts with them. Nearing the close of the first session David told me that if I continued with them he would partner me with Ben one of his trainers. This is one of the biggest benefits of Turnfit, they have a trainer to match every type of person and personality. Instead of a trainer trying to take all clients for himself, David was more concerned with making sure my experience matched my personality. I couldn't be happier with his choice, Ben is a perfect match for me and watching some of the other Turnfit trainers I can see why he was such a good match for me but that one of the other trainers would be a better match for someone else. If you are looking to get fit with a training team that truly cares look no further that Turnfit!
Mike Hillmer
03:38 23 Dec 20
David makes each workout different, challenging and enjoyable. I have always been impressed by davids knowledge and commitment to his clients. I highly recommend David to anyone looking to achieve any type of fitness goals!
Jenna Millsap
02:39 23 Dec 20
I am more than happy to be a part of TurnFit. Having a personal trainer has been the best decision of my life. I was instantly impressed with Rob's professional yet friendly attitude. He is extremely knowledgable and experienced. Rob is simply the BEST he will help you and motivate you to get to your goal. Consistency is the key
Nicole Salazar
23:43 31 Oct 20
Very knowledgable, I felt very educated and wanting to better my health and wellness when leaving my session!
Kelsey Bru
20:38 29 Oct 20
"I highly recommend TurnFit. I was instantly impressed with David's professional yet friendly demeanour, extremely knowledgable and experienced/skill based background and accommodating attitude. The tips he gave me in just the first initial consultation have been so beneficial and I still actually do them to this day! I love his online training programs which is what I have used in the past and am using today. As a busy Mom it gives me a lot of flexibility and freedom to do what I can through out my day. Thank you David and the team at TurnFit!"
Loren Thompson - MindFul Space
21:19 27 Oct 20
I am so happy I decided to get started on my fitness journey with TurnFit! I was initially apprehensive about going to a personal trainer as it was my first time meeting one. However, David was so welcoming and kind towards me that I felt comfortable sharing my experiences and concerns. I am confident that I will be able to achieve my fitness goals because I know I am getting the best guidance for my fitness goals.
Raveena Gowda
06:57 23 Oct 20
I had a muscle quality test with Dave at Turnfit. I had a great experience. He explained why certain muscles may be stronger than others and showed me certain exercises to help me recover from an injury. I would definitely recommend it to anyone looking for some guidance when it comes to personal fitness!
Michael MacKeigan
21:06 26 Sep 20
I highly recommend TurnFit. I was instantly impressed with David's professional yet friendly demeanour, extremely knowledgable and experienced/skill based background and accommodating attitude. The tips he gave me in just the first initial consultation have been so beneficial and I still actually do them to this day! I love his online training programs which is what I have used in the past and am using today. As a busy Mom it gives me a lot of flexibility and freedom to do what I can through out my day. Thank you David and the team at TurnFit!
Loren Thompson
00:33 04 Apr 20
I had such an amazing experience with David from Turnfit. He was able to give me so much insightful and helpful information that I am super excited to put into practice. I am already feeling more confident and have felt a lot better in my last two work outs using his feedback to better my form and posture during my exercises. I would so highly recommend him and Turnfit just because there was a world of things I was doing wrong before that just from one session I have been able to correct a lot of my habits and be more mindful while working out.
Robynlee Jansen
23:53 16 Feb 20
Best trainers in Vancouver!
Kyle Badgley
02:28 15 Feb 20
Had a great introductory session with David. We went through the initial process and immediately he noticed and made suggestions to help make my posture better. David's great at putting you at ease and and would not hesitate in recommending TurnFit to friends and family. Would definitely suggest giving them a try!
Mustafa Mohamedali
18:32 12 Feb 20
My first experience with TurnFit was excellent! I have a significant amount of experience in the gym but knew I would learn new things in the first session. I was not disappointed. The focus on mobility and correct form was impressive and I can't wait to take what I learned to my daily work-outs.You will be in good hands with this team!
Nadia Van der Heyden
02:13 04 Feb 20
Hands down the most professional personal training experience in Vancouver!
Allan Alguire
17:58 24 Jan 20
Emma Janik
01:07 17 Dec 19
The TurnFit team is so motivating and educated it makes me want to train hard and be my best self!
Sarah Dhillon
03:10 04 Nov 19
In aug 2018 i met david and i was came from class gym and i had level 2 quad splain and on edge of burnout and bad shape and form.I lost 2inchs total and better form and mindset. Im in better shape then i came in. Ty turnfit improve mindset and lifestyle
Alexis Ellis
22:45 03 Nov 19
n the first interactions with TurnFit I didn't really know what to expect. After doing an assessment with them I knew I was in great hands. After training with the team I really can see that I made the right choice.
Turnfit has been a great way to improve my rehabilitation in SI joint and posture.David truly has so much passion, Care and dedication to this company, his team and clients.I've felt heard at all times from David and can easily state he has become a dear friend to me as well.I highly recommend Turnfit. It is a company of integrity.
I had great experience with Deborah in the past three months. She is professional and always changes the exercise to keep it fun. I feel so lucky to have her as my personal trainer
Derek Ouyang
04:41 20 Oct 19
David has merged the latest break-throughs with traditional fitness secrets. I love his approach and path to be on TOP!
I train with Kevin who is a great trainer and a great person. He's very personable, knowledgeable, fun and motivating. The owner David is also great.
Paul Frank
17:49 17 Sep 19
The Team at TurnFit is great! The improvement tips and motivation is the best! I am always pushed to be the best possible me and I love it. HIGHLY RECCOMEND!
Jenna Lalani
23:50 28 Aug 19
I enjoy my sessions here and I find that not only do they train you to be healthy and fit, they teach you how as well. Deborah is a wonderful trainer and knows how to help with individual needs!
Andrew Wong
00:11 15 Aug 19
My experience with Turn fit was great. Deb really listened to my goals and helped me achieve them!
Alun Gunderson
17:34 14 Aug 19
I'd never met with a personal trainer until meeting with David, and while fitness can be an intimidating thing, David's friendly demeanour and outlook really took the edge off. What I like about TurnFit is the knowledge the team has and how the idea is about alignment, fixing the small things to help with the big things, and doing what's best for your body.I have a chronic back injury, pain in my right knee, and various other pains and David gave me tips about how to fix my posture, fix the way I'm walking, ways to stretch and relax my muscles in a way that helps these injuries and corrects my body and muscle alignment to prevent future injury.I would definitely recommend TurnFit if you're looking for people who care about the building blocks of fitness and how to achieve your goals while treating your body well.
Ella Thorogood
20:50 06 Aug 19
David is professional and welcoming. I feel like I'm working out with my brother.
Laney Johnston
06:13 03 Aug 19
During my time at Turnfit, I had the privilege of having Kevin as my personal trainer. We would meet once a week to workout, and during our sessions, Kevin would advise me on everything fitness including nutrition, proper workout technique and form, and he would answer any questions I might have (and I asked a ton of questions). Different from other personal trainers, Kevin makes it a point to educate you on why you are doing an exercise and how it helps you become a better athlete. As a result of his approach, I never felt confused or unsure with what I was doing when working out on my own. Also, he was available to chat outside of our sessions if I ever needed anything so that's a plus. In short, his positive attitude and professionalism made working out an enjoyable experience, and I would recommend anyone wanting to get in shape to consider Kevin for their PT needs.
Chris Benwitt
03:21 23 Jul 19
I found turnfit on facebook and followed their Instagram. I started to research and dig in deep to find out what exactly David was offering. After a few quick messages on Instagram we booked my first session.Not going to lie I was quite nervous as I am very out of shape at the moment. I was feeling very self conscious but I know I need help to get my body and mind back into shape.I met with David in Kitsilano at the gym where he trains out of. He is very kind and compassionate I knew this within our first 5 minutes of chatting. David clearly explained what the session consisted of and checked in to make sure I was comfortable and this was something that would work for me.He listened to my background story which I will post in the TurnFit Facebook Group for our members to get to know me better. He listened without judgment and shared his own struggles. I felt very comfortable and welcome at his gym.After we discussed everything David did a full 24 point muscle quality test checking for muscle imbalance. After that we moved to the gym floor and he showed me simple steps to correct my imbalances. He explained how to get to achieve goals my resetting my mind and body to healthy mode.The information was simple and I didn't feel overwhelmed. I now have joined his program and use the Turnfit App to track my progress at home. I am so excited to launch my fitness journey! Thank you, David and team TurnFit!
Tabatha Stahl
19:56 20 Jul 19
I started training with Kennedy at Turn Fit three months after hip surgery. I have been blown away with his attention to detail and focus on ensuring that I do things properly, as well as his incredible knowledge. I have trained regularly for over 20 years, but I feel that I have learnt more in the past couple of months about proper technique than I have over the rest of this time combined. It is amazing to have a trainer that is so focused on you and concerned with your personal goals. Highly recommend!
Renaty Layton
03:07 06 Jul 19
I learned a lot of good stuff that I haven't experience before and I never thought I needed.Everyone's friendly and very good environment.10000% recommend!!
Alecs Rivera
23:52 05 Jul 19
It's amazing how just modifying my posture slightly I'm able engage my glutes so much more effectively and this allows me to find proper engagement when performing all exercises. I've noticed an increase in my strength already because I'm able to perform exercises with the correct form.I recommend everyone go check these guys out even if it's just for their assessment. Right now I know they have the assessment for only $33. Usually $270 and also a free month of online training. Use promo code LeighlaC 😊
Leighla Claydon
16:53 01 Jul 19
I had a great time working with Deborah! She's funny and challenges me with harder workouts each time. Definitely saw change to my body in just two weeks. She gave me great tips and taught me exercises that I can do almost anywhere. I am motivated to continue my fitness journey.
I had a great experience working with Deborah. Tough but fair, engaging but challenging and able to adapt on the fly. I was looking for something other than the doing the same old exercises with weights and machines at traditional gyms that I'd been doing for years. Deborah was able to give me lots of variety with workouts that really pushed my limits. Highly recommended.
Scott Jones
02:47 11 Jun 19
Thank you, David! It was a great experience having Megan as my trainer! To my surprise, the result of my twelve sessions was more than I expected. I'm glad that I tried turnfit and it allowed me to change my lifestyle in much better way! I'm in the best shape in my life 🙂
Yuko Oitogi
00:11 15 May 19
Super fun trainers! Shout out to Megan and Kevin for giving me fun and effective workout routines and working with my schedule. 10/10
Vinu Samarasekera
21:18 26 Apr 19
David and his team at Turn Fit personal training are dedicated to helping their clients achieve their goals. They do this in a structured and very professional way. If you want results then Turn Fit personnel training is the place to go.I would and have recommend them to my friends.
Elliot Dods
00:27 05 Apr 19
Had a great three months working with trainers Deborah and Sarah. Finishing up after my last session I definitely felt like I was ready to continue working on my fitness on my own and if I ever need a refresher I know that there are some friendly faces I can always come back and see. My goal was gaining a bit of weight and they were informative not only on what to do in the gym but also with dieting. People have already started noticing the difference! Very welcoming environment and a great way to get started in taking care of your body.
Thomas Harris
01:40 30 Mar 19
I have met a lot of personal trainers in my life and David is absolutely one of the best ones I have ever met! He not only focus on helping us loose weight and build muscles but also support us change our bad eating habits into a healthy one. But what I like the most about him is that he focus on helping women and he understands a busy mom who doesn't have time to workout 4 hours a week. He designs our programs according to our busy schedule and the best of all is that we can workout from our homes, or from the closest gym from our house, anywhere with his 24/7 assistance if we have any questions. Thank you so much, David for supporting our mom community!!
Sarah Lipi
15:08 19 Mar 19
I have been training with David and his team for the last month. My trainers Deb and Sarah have been amazing, constantly challenging and encouraging me to reach further than I think is possible! The care and thought they put into program and exercise design is the right fit for my strengths and capacities. Somehow they design it so thar every session is fun and never boring, literally I don't know where the time goes:) My energy and mood has improved dramatically and I appreciate the Turnfit team for inspiring me to reach for my fitness goals!
Today was my initial consultation with David. I have known him for about 6 years when he was a personal trainer. Today, I would say he is much more than that. Thought leader or visionary now comes to mind when I think of him. It's quite inspiring to see how he runs his business. I was curious to see how Turnfit became the top rated personal training company in Vancouver and by the end of my consultation I could clearly see why his clients rave about him. I loved that he shared his story about why he supports the Heart & Stroke Foundation. So a bit about the consultation and facilities:David took time to find out my muscle density in 24 different body parts. He also took time to go over areas where I could improve and showed me simple exercises to strengthen those areas. As someone who spends a lot of time on the computer it is quite important to maintain good posture. It's pretty clear that David cares a lot about his clients and his team of trainers.The facility where Turnfit operates is one dedicated to personal training sessions. It's quite different than going to a big box gym (not that there's anything wrong with that). As someone who values their time, I could really see why people choose this over the regular gyms. The atmosphere is just better. People are working hard, having fun and not on their cell phones.I've had many free trials at big box gyms often leaving with a bad taste where it really just feels like a hard sale. If you're looking for a team that will educate you to get the results you want then check Turnfit out.
I am a client of the TurnFit Bikini Body Online Personal Training Program. I'm 64 years old and have just completed my second 12-week program. I have lost over 40 lbs, 20% of my former weight. I have become much stronger and healthier through the program. On my doctor's recommendation, I stopped my blood pressure medication after two months and, three months later, my blood pressure remains in the normal range. Coach David Turnbull and Coach Benjamin Gustafson are amazing! They design a nutrition plan and exercise plan personalized for your body type. You can reach out at any time for help with the program. You use their app to track your exercise plan and your progress and it includes messaging to your coach. You can also email and book calls with the coach whenever you need help. I am starting my third 12-week program to maintain my goals and to continue to get stronger. I highly recommend this program. It is doable and rewards you with fantastic results.
Bonnie Gilbert
00:38 01 Feb 19
Three months ago, I had been interested in the idea of having a personal trainer/new program to follow and wasn't sure where I should go. I looked into so many places in Vancouver, but based on reviews, TurnFit was what I decided to try. Now here I am! :oI'd heard about TF's 12 week program, and was interested in being provided with daily workouts to follow, but thought it might be best to see someone in person as well. I met with David and he got me started with the app (in addition to working on my posture). He also got me started with Kevin, who I have been seeing for training once a week. (Kevin is awesome!!) The app has worked really well, and I like that I can just show up and a workout has already been planned for me.. it took that extra element of thought and planning out of it so that I could focus on other things (especially at first when I wasn't too sure how I should get started).I enjoy being in the gym again, I am healthier and my energy has been amazing. There have been so many benefits to this that I wasn't planning for. Highly recommend the TF team to anyone who wants to improve their fitness and/or lives in general. The trainers really go above and beyond when it comes to providing a well-rounded service and constant support; I know that they're there if I need to ask a question, 24/7.It's such a positive community/gym to be a part of. Definitely no regrets & am so happy I tried this - planning on continuing.Thanks Kevin, David and the rest of the TF team!
Genny Nugent
08:01 16 Nov 18
Seriously Epic! I never wanted to use a personal trainer. I felt like I could do it on my own but I was totally wrong!! Within my first hour with David, I learned how to breathe properly, stand properly, how to sit in my car and how to adjust my seat properly. Every tip I gained I will use for the rest of my life! He does video replay for you so you don't forget specific workout movements and his advanced app testing he does at the beginning is really cool!He made me feel comfortable even with my insecurities! David has a calm and knowledgeable way of getting the most out of every workout! I seriously am truly grateful!!!
Hayley Kelly
03:35 13 Nov 18
Great first impression...David and his team are true professionals.
I met up with Mr David at his gym without expectations but left with some interesting ideas concerning bursitis in my right shoulder. I've spent thousands of dollars over the last 5 years with osteopathy, chiropractic, physiotherapy, and massage therapy to correct the problem and would say i've gotten to about 80% usability from where it was (which is great) but the last 20% eludes me. I've be told things like like the rotator cuff is dynamically unstable despite building significant shoulder strength in the gym with prescribed shoulder exercises. I've been told pinched nerves were the cause of my pain and practiced prescribed stretches to correct the problem as well. Instead of putting focus on the shoulder directly David suggested that poor core strength paired with some muscle imbalance could be the cause of my problem and that working to straighten my core which could noticeably be improved may help to alleviate the symptoms and possibly the cause of those symptoms in my shoulder. To my surprise, there was a sharp and almost immediate decrease in pain within a day of practicing a few simple static exercises flattening the curve in my lower back far away from my shoulder!!! such an unexpected result to learn a new strategy for pain management from a trainer when i've already been to so many people to solve the issue at hand. Mr Turnbull is not afraid to share his own struggles with mobility and fitness as he has much personal experience with the pain that can rise from neglecting your physical health. Turnfit can help you with more than just fitness goals and diet plans. Dave has a vision to go with it and its worth a serious look, especially if you read this whole review
George Davis
02:23 06 Nov 18
Alexandra Romann
17:27 19 Oct 18
I started training with TurnFit in the beginning of summer, with an idea to get a more toned and firm body by September. My experience so far has been very good. I have achieved the results I craved: my lower body area and my arms look better in pictures.My training has been designed around my personal goals with flexibility to try new exercises and include stuff that I like to do in the gym (for example, swinging Russian kettlebells or boxing). The studio is well equipped, and my trainer Kevin is knowledgeable and acknowledging my physical limitations and strengths. I feel like I get customized programs every time which makes sessions fun and not routine. By gradually increasing pressure and difficulty of the exercises Kevin pushed me to achieve results I couldn't before. I find this personal and considerate approach to work best at the stage I am at in my fitness endeavors. I am pushed and motivated to do better, but I don't feel exhausted and drenched of energy after training.I will continue personal training with TurnFit and would like to recommend it to anyone who seeks individual and creative approach in fitness, who wants to strengthen their body and mind.
My wife and I have been training with TurnFit and Kevin for the past 12 weeks. We've really enjoyed the variety in our workouts and the balance between the strength and cardio exercises. I've seen a noticable difference in almost every aspect of my day from the way I walk, sit or stand to the way I pick things up off the floor or lift things onto a shelf. Thank you Kevin and TurnFit for helping us towards our fitness goals.
Jimmy Le-Tang
15:53 20 Sep 18
Amazing program, amazing support, amazing workouts.These guys are incredibly helpful and down to earth. I would recommend their program to anyone, no matter where you are currently at.
Sarah Whelan
22:33 06 Sep 18
I have never had the motivation to change my lifestyle and fitness until I met David! He showed me how workouts can be challenging and fun at the same time and is helping me achieve my goals. Highly recommend to anyone who needs some help to move in the right direction.
Tess Despres
03:17 21 Aug 18
David Turnbull not only has Turned Fit himself but is doing so for all those he works with. He brings a level of dedication, discipline and commitment to the people he trains that is just not found anywhere else. I so value his focus on corrective posture and movement through the training process that will help to build a lasting, injury free, goal oriented program that we would all benefit from no matter what skill level. Because of his professionalism, passion for teaching and his dedication to inspire I won't hesitate to send anyone over to him as well. As a Doctor of Naturopathic Medicine, I understand that healing is a mind/body/spiritual process. I can trust that my patients will be well taken care of with lasting changes through this empowering process he and his team offers. Thank you David Turnbull and the Turnfit team for your continued support in our community!
Nicholas Jensen
03:47 16 Aug 18
David & the TurnFit Team are a revelation. Communication skills, commitment to excellence and willing to accommodate client needs/circumstances are unparalleled. I've explored several other Vancouver-based trainers and found none to be nearly as motivated or multifaceted.From David's prompt email responses and openness to phone calls to his brilliant integration of apps such as Trainerize and MyFitnessPal everything has been A-1 from day one (with many more days to come).Do yourself a favour and get turned on to TurnFit!
Damiano di Spirito
16:38 13 May 18
I really enjoy training with David. Each session is a new challenge. His constructive pushing improves my performance and builds my confidence.I have been training with David since March of this year. He is very personable and dedicated. I get the impression that he is knowledgeable in what he does. His training is very challenging and at one time I did jokingly say that I hated him, but in reality I really enjoy the experience and am pleased with the results I am getting after all the torture he put me through. 😃😃😃
11/10 would recommend. I've been seeing Kevin for a couple of months and enjoy it so much i've recently doubled my sessions per week. He makes each session personalised to me as well as keeping it fast paced, engaging and fun.
Kate Hunter-Clark
19:27 25 Apr 18
My initial appointment with David Turnbull was outstanding. Not only was the Muscle Quality Test extremely enlightening, but David was also very helpful providing me with great advice and "homework" to enable me to continuously work on myself, even outside of their gym. I would definitely recommend the Interview/Muscle Quality Test with David for anyone who has fitness goals, and/or just want to have a detailed fitness assessment as a bench mark for their own journey.
Isabella Squarisi
18:40 24 Apr 18
I've been seeing Kevin for a few months he is the absolute best. Personalizes every workout for me, keeps me super motivated, and we have so much fun. Would 100% recommend Kevin to anyone seeking a trainer
Benita Gaucher
03:35 22 Apr 18
David is an absolutely AMAZING trainer! Before seeing him, I had never stepped foot inside a gym. I knew I wanted to make some lifestyle changes but I had no idea where to begin. He was welcoming, encouraging and supportive from the get go. I immediately felt comfortable with him! He came up with fitness goals that were attainable for me, given my incredibly busy schedule. I would 100% recommend him to anyone looking for a motivating trainer! You won't be disappointed.
Tara Collins
03:27 21 Apr 18
My experience with David, the owner of Turnfit, has only been positive. He's a very positive, caring and professional Personal Trainer and really cares about his team!
Rebecca Harrison
22:42 20 Apr 18
David and Ben are very knowledgable in both aspects of training and nutrition. They have both helped me enormously in achieving my goals. I highly recommend Turnfit team 💪💪💪
Jacqueline Martin
03:44 09 Apr 18
David and team are amazing to work with. From the get go, they asked and understood my objective: Build my foundation so I can do the activities I love injury free. David is helping me increase my mobility and overall strength so I can sail the high seas, ski and play tennis as much as my heart desires!
Ashley Lewis
19:21 20 Mar 18
I had a great introductory experience with both David and Deborah. Starting with what appears to be a solid benchmarking system to develop an optimal strategy that will best meet my needs. The first session was impressive and filled a lot of gaps in both my knowledge and my old workout routine. I'm excited to learn more and start gaining on my personal health goals and feel confident that the Turnfit team can help me achieve them.
Ken Engquist
01:30 26 Feb 18
Great experience so far with David. It was so cool to see the results of the full body assessment. I've learned so much already in just a couple of sessions about proper form and different exercises that work for me. David is super knowledgeable and positive. Im looking forward to our future sessions! I would highly recommend TurnFit!
David Turnbull and his team are passionate trainers that really care about his clients. They are knowledgeable but more importantly, they truly care! I am a Chiropractor and David will do a thorough assessment on all of his clients and he will get them to address their aches and pains before continuing his training program to ensure his clients are safe and getting the most out of their training. David and his team are really changing the way personal training is being viewed! If you are looking for a trainer, do yourself a favour and go to Turnfit Personal Training where they make a happier and healthier you!
Baseline Chiropractic (Dr. Kody Au)
20:31 16 Feb 18
Franny Elliott
20:25 16 Feb 18
David was excellent ! We discussed my goals and he assessed 24 pts on my body and where there was a significant weakness he showed /videoed me doing specific exercises to address these weaknesses.I am really looking forward to our 2nd meeting!
Sharen Rowlandson
20:26 09 Feb 18
I have been extremely happy with Kevin Lavers, my personal trainer; he is very professional and a kind and fun person. For the first time in my life, I have been exercising on regular basis owing to Kevin's continuous guidance and encouragement. Also, I appreciate David's (the owner's) support and organization, which makes the whole fitness experience hassle-free. Merci pour votre travail fantastique!
David Keragan
05:19 01 Feb 18
I've been working with Caroline from Turnfit for a few months now. She's helped me to gain confidence just to be in the gym. She's also helped me through a (lower back) injury and encouraged me to keep going and most importantly, kept me safe while training through it. I'm always excited to see her every week, even when she really kicks my ass! I'm excited by the progress I've made and will continue to make.
Desirea Zolinsky
05:59 22 Jan 18
I have been training with Kevin for the last couple of months and love our training sessions. Kevin is so positive and outgoing it makes every session just fly by! He is the perfect mix of fun and I leave each session with some new education on fitness, I would highly recommend training with him!!
Alexandra McKeown
05:06 18 Jan 18
Stephanie Wang
03:14 18 Jan 18
What surprised me most about Turnfit was how humble the trainers are. I had the pleasure of working out with David Turnbull and Kevin Lavers and enjoyed my time with both. They're both extremely personable and friendly, and the workout went by in a jiffy.David is also always trying new workouts which I like. I find many trainers especially at the big corporate gyms do not have the practical experience but just have a kinesiology degree. It's hard to take someone seriously when they look like they've never squatted in their life. I would highly recommend Turnfit personal training to anyone looking to get into strength training, slimming down, or anything in between. Although I would consider myself experienced (5+ years powerlifting, body building etc) I was pleasantly surprised at David's knowledge
Corbin Lowe
03:57 17 Jan 18
David puts his customers at the center of his practice. He really is focused on the customers and how he can help them achieve their goals. It is obvious that he has a passion for fitness and also for helping others.
Dominique Toupin
04:14 16 Jan 18
I have been training with Kevin for a few months now and would highly reccomend training with him. He knows his stuff, he has amazing enegry so we have lots of fun, he's always keeping me on my toes and things interesting, and I actually look forward to our sessions each week. Do yourself a trial session with him; you won't regret it!
Alex Walmsley
01:28 15 Jan 18
I joined up to Turnfit over 3months ago and I have loved every class. David and Kevin are extremely helpful and professional. I would reccomened them any day.
Clodagh Ryan
05:02 11 Jan 18
david is pretty knowledgable his muscle scan is pretty good except for the fat percentage reading it is at least around 10 percent off compared to calipers, clinic weight scales, really need to replace that thing for fat assessment
Michael "haans" Lee
09:22 14 Dec 17
Natalia Silvestre
12:16 04 Oct 17
Deborah is an excellent trainer. And her humour makes going to the gym enjoyable.
Brian Ferris
03:49 21 Sep 17
Angie Preece
00:36 21 Sep 17
They gave me great tips to improve my workout and I could quickly see results. They even did a fat & muscle quality test as well as tips for nutrition. Trainers are very knowledgeable and have a positive spirit. Highly recommended
Alexander Slotty
04:19 19 Sep 17
vern'sWLDthing
01:37 15 Sep 17
David is an exceptional trainer! I am consistently surprised and delighted by his knowledge and enthusiasm. The hour long sessions go by so quickly and I know I've pushed myself as hard as I can. Wish I could give 10 stars!
Megan Heil
01:37 12 Sep 17
David is an amazing and inspiring trainer, so dedicated and makes it fun every time. Would recommend to anyone
Holly Kerruish
23:16 10 Sep 17
Michael Coulson
21:31 10 Sep 17
Ben is awesome! Very knowledgable and supportive.
Tamara Shepheard
00:36 07 Sep 17
I started training Muay Thai with Dave K from TurnFit. The difference between him and other trainers is how patient he is with explaining technique. He shows me in the best way for me to learn, and in a really short time, I've had a ton of "ah ha!" moments.I'm always stoked to train with Dave because he is fun, funny, and knowledgable. Even when I'm super tired going into our sessions, I'm super pumped afterwards. I really appreciate how technique-driven he is.I have already recommended him to a few of my friends, and they have all enjoyed his training style and personality too.This isn't my first experience with TurnFit. All of the other experiences, whether it's been online training with David T or one on one training with Dave K, I've always had a great experience.
Great workouts, learning tons and seeing some serious progress. thanks Jesse!
Simi Bains
04:10 08 Aug 17