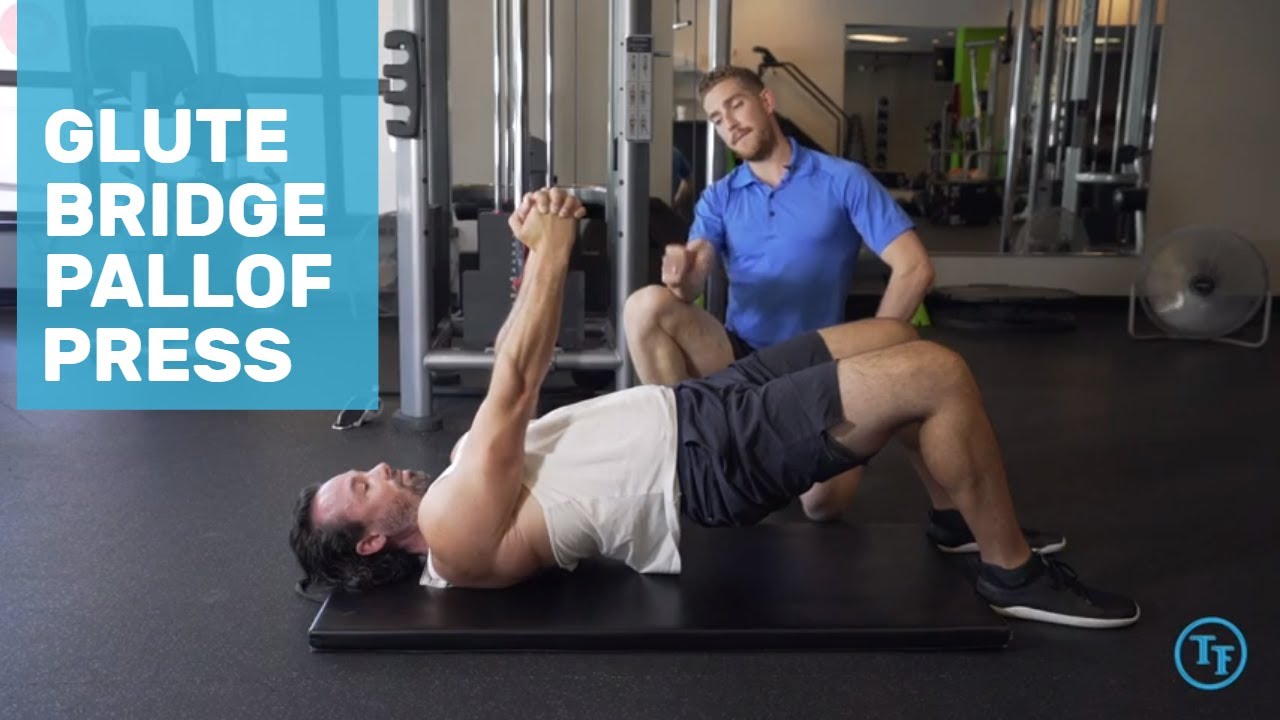 How to Perform a Glute Bridge Pallof Press with TurnFit Personal Trainers and Guest Kennedy Hindley
This is a great combination exercise that engages your core, especially your obliques, and your glutes. Another excellent ab and booty exercise.
Steps
1. Assume a supine position and attach a handle to a cable stack at chest height.
2. Bridge your hips to an extended position, hold the handle to your chest and allow the knees to remain bent with the feet flat.
3. Press the handle vertically to extension as you exhale.
4. Return to the starting position as you inhale.
5. Repeat, maintaining the glute bridge the entire time.
6. Do the same on the other side.
——————————- LEARN HOW TO LIVE A HAPPIER & HEALTHIER YOU ———————————–
*** Try our app, first month FREE: https://turnfit.ca/online-training/ ***
Train anywhere, any time.
Plus subscribe so that you don't miss any of our tutorials!
Connect with us:
INSTAGRAM: https://www.instagram.com/turnfit.ca/
FACEBOOK: https://www.facebook.com/TurnFitPersonalTrainers
WEBSITE: https://turnfit.ca/
EMAIL: info@turnfit.ca
PHONE: 778.887.0660