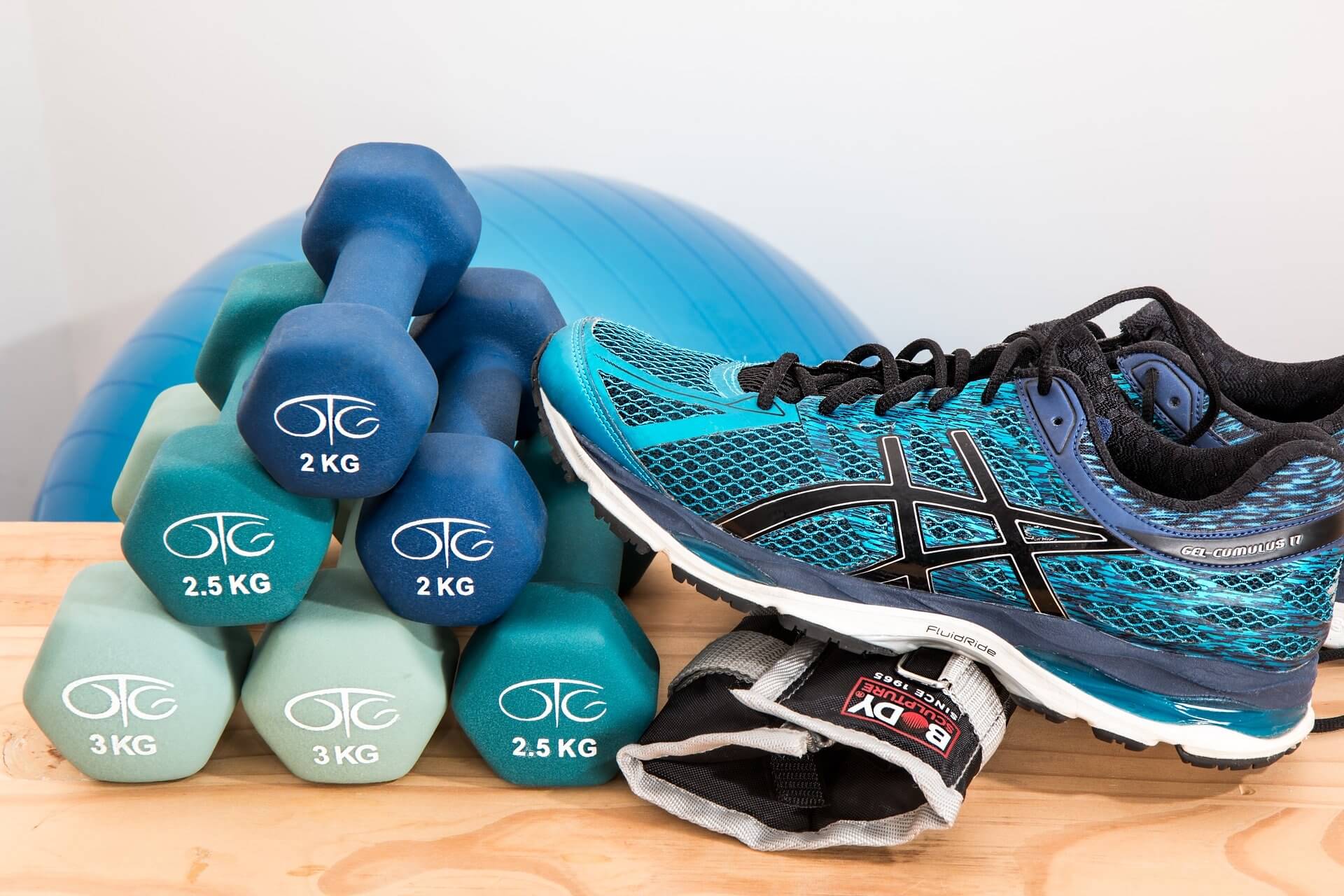 We are all individual and unique humans, and our training, motivation, and exercise requirements change on a regular basis. Whilst the internet may be full of free gym workouts and 'health' experts, when it comes to health and fitness, there is not a one-size-fits-all solution. Rather, the best online personal training programs are the ones that give you exactly what they claim- personal training- designed and actively managed by real people, to keep you moving, and your personal health, results, and wellbeing at the forefront. 
Making the Move- How to Choose Your Online Training Companion
The world has changed, and in the short term, it doesn't look like it will be changing back. For a lot of us, that means interruptions to our routines, our work, and potentially our overall health and wellness. We've seen that reversibility can set in quicker than many of us would like to admit (less than two weeks in some cases!), but this interruption doesn't have to be a negative thing! 
In fact, it can serve to be supremely motivating, and for most of us, it means more time on our hands and fewer excuses. This is the perfect catalyst to help you become more comfortable training at home. Making the move to online training regimes can actually improve your results, not just maintain them.
In our experience, the best online personal training programs are actively managed by real people. Real, qualified people. Not only should this be validated with reviews and testimonials, but to be amongst the best online personal training, there has to be a real, tangible focus on you. 
What to Look For
Ultimately, you want a program/trainer that will define and tailor to your needs. This is not only to ensure you remain injury free; but also to create a support network to keep you motivated. As such, we believe it's important to obtain:
Real,

qualified advice

, for both exercise, recovery, and nutrition. That means

real

trainers, not just the next insta-famous offering.

Personalised

programming and scheduling, so that you can start or maintain your health and wellness program, from the comfort of home

Regular updates and new workouts to keep your body guessing

Actual interaction with your trainers

. This is key in keeping you accountable, and in reach of your health and fitness goals

Programs, information, and courses that encompass and focus on everything it means to be healthy- be it resistance training, cardio, yoga, nutrition, the

immune system

, correct posture, mindfulness, meditation, etc…

A supportive

community

A real understanding and betterment of your mental health and awareness, and how this can impact and affect your online personal training programs. 
Real Trainers = Real Results
The difference between a faceless online workout program, and an online personal trainer, is two-fold. First and foremost, utilising a real trainer over an internet fad ensures you are receiving the correct information, advice, and programs to suit your needs, not the needs of the thousands. Second, just because your trainer is online doesn't make it any less personal.
At Turnfit, we've been successfully running online personal training courses for years. We've also been able to hone in on the things that make physical personal training great and transition them more fully into our online platform. In doing so, we are giving you access to the best online personal training programs and trainers, with real professionals, and the same quality, focus, and standards you've come to expect from Vancouver's top personal trainers.
At Turnfit, We Care About 

YOU
! 
At Turnfit, we are endlessly grateful and blessed to be in a position to continue serving our clients, and our community. After recently watching a number of Vancouver based businesses close their doors for good, including heavyweights like Steve Nash Fitness World, we want to do our bit to help keep you on your health and wellness journey in a safe and effective manner. We also want to ensure that you can continue to reach your goals, without breaking the bank.
With this in mind, we have completely redesigned our online personal training services and programs to give you access to better resources, for less! 
We are also putting our time and energy into maintaining the 'personal' in personal training. Through the Turnfit app, you can now access/schedule regular calls, personalized programming, free resources, boot camps, and regular face-to-face interactions.  To keep you in shape, we are also proud to offer a number of new personal training packages. 
What If I Want to Step It up With One-On-One Training?
For our existing clients and those committed to a long-term health and wellness program, we have also redesigned our higher tier training packages for you. Making sure you continue reaching your goals, our Rapid Results package offers our full suite of services and as much contact time as traditional face-to-face sessions.
This package is best suited to the lifestyle health and fitness category. Helping you to build the confidence, understanding and skills it takes to truly improve your health and fitness. 
The rapid results package is our most personal, personal training package, and includes:
Our full suite of products and services, available in the "Go All In" package
Fully customizable nutrition, exercise and workout programs- work with Coach David to build a plan which suits your needs.
A qualified accountability partner
PLUS two video coaching calls per week, one-on-one, for 3 months from our top coaches.
We also offer custom packages ff these offerings don't suit you. Reach out and connect with us and we'd be happy to discuss other options with you.
How Can I Join the Turnfit Family?
If you're ready to improve your habits and your health, you're only one step away.
Start by selecting your package of training above or Click Here To Read more and select your package.  Then choose the package that best suits your needs. We will send you an invite to download the Turnfit app and set up a time to do your free video assessment call.
Then, make sure you join our community on Facebook for up to date information, access to the team, and a whole host of FREE resources, training programs, boot camps and more! 
Don't forget- you can help your friends and family to stay healthy, and earn up to one-month FREE membership when you refer 4 friends– the best part is they can start with ANY package! 
For more information about our programs or packages, or about any of our resources please don't hesitate to reach out and connect:

Call: 778-887-0660
Email: info@turnfit.ca
Website: https://turnfit.ca/
Facebook: https://www.facebook.com/TurnFitPersonalTrainers/
 We're always available to help you improve your health and fitness goals!
---
About Turnfit Personal Trainers
Turnfit Personal Trainers is founded by David Turnbull or "Coach David" – an experienced and successful Personal Trainer who strives to build happier, healthier lives every day.
With a focus on holistic health, we pride ourselves on making a difference and were recently awarded the 2019 Top Choice Award for Personal Trainer in Vancouver. 
Every trainer at Turnfit is committed and relentless in our pursuit to help you reach your health and wellness goals. It's our mission to help you to build the skills, and mindset, it takes to feel successful in all areas of your life.
For more information, please visit Turnfit.ca, join our community on Facebook and take advantage of all of our FREE content by subscribing to our YouTube channel.
We look forward to hearing from you!
-David Turnbull