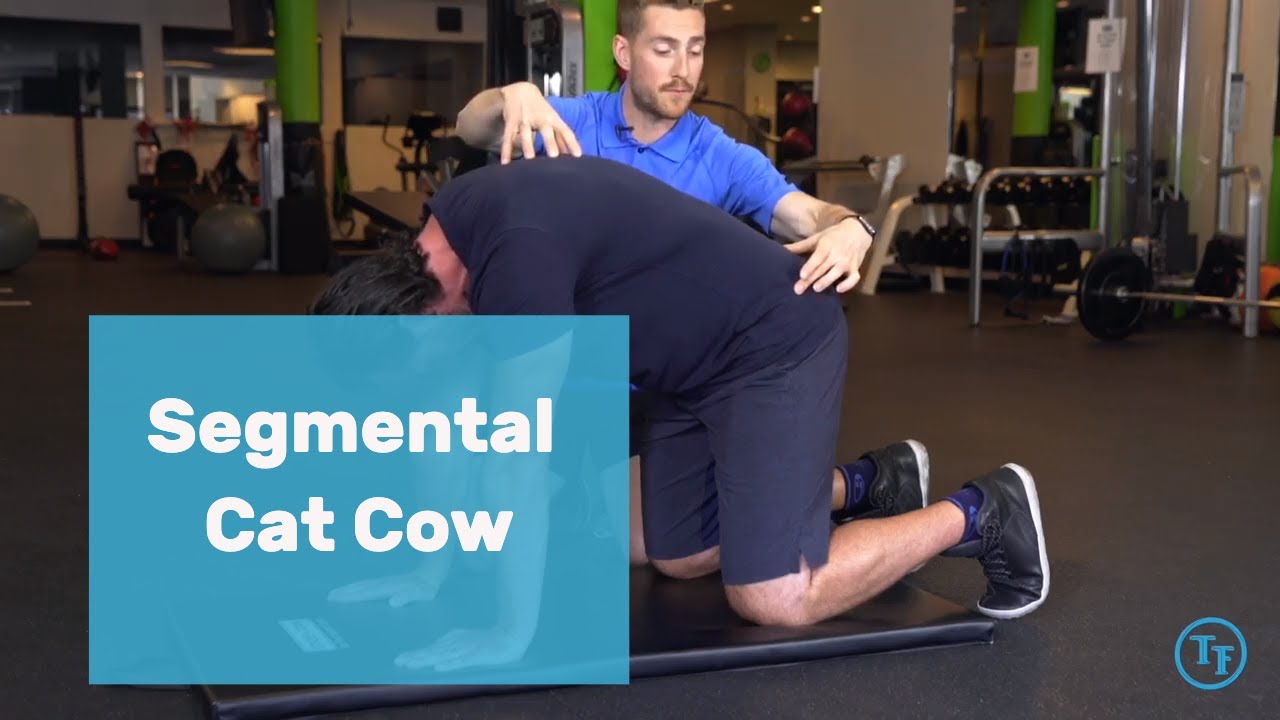 How to perform a Segmental Cat Cow TurnFit Personal Trainers and Guest Kennedy Hindley
This exercise improves your range of motion and helps you regain control of your movement, which is vital for spine health. This is another good exercise if you spend hours at a computer or hunched over your smart phone.
Steps
1. Start on all fours. Your neck should be aligned with your spine with a tucked chin. Your lower back should have a slight arch, and your arms should be pressed into the ground so as not to sag between the shoulder blades.
2. Start in flexion or the cat pose.
3. Slowly tilted into extension one vertebrae at a time starting with your lower back. Try to focus on and feel each section as it extends.
4. As you move up the back, shift your weight forward.
5. Hold this position for a few seconds.
6. To move into the Cow Pose, again starting from the lower back. As you get to the end range, shift your weight back. At the end, tuck your chin in for the final movement.
7. Stay in that position for a few breaths.
8. Repeat.
——————————- LEARN HOW TO LIVE A HAPPIER & HEALTHIER YOU ———————————–
*** Try our app, first month FREE: https://turnfit.ca/online-training/ ***
Train anywhere, any time.
Plus subscribe so that you don't miss any of our tutorials!
Connect with us:
INSTAGRAM: https://www.instagram.com/turnfit.ca/
FACEBOOK: https://www.facebook.com/TurnFitPersonalTrainers
WEBSITE: https://turnfit.ca/
EMAIL: info@turnfit.ca
PHONE: 778.887.0660