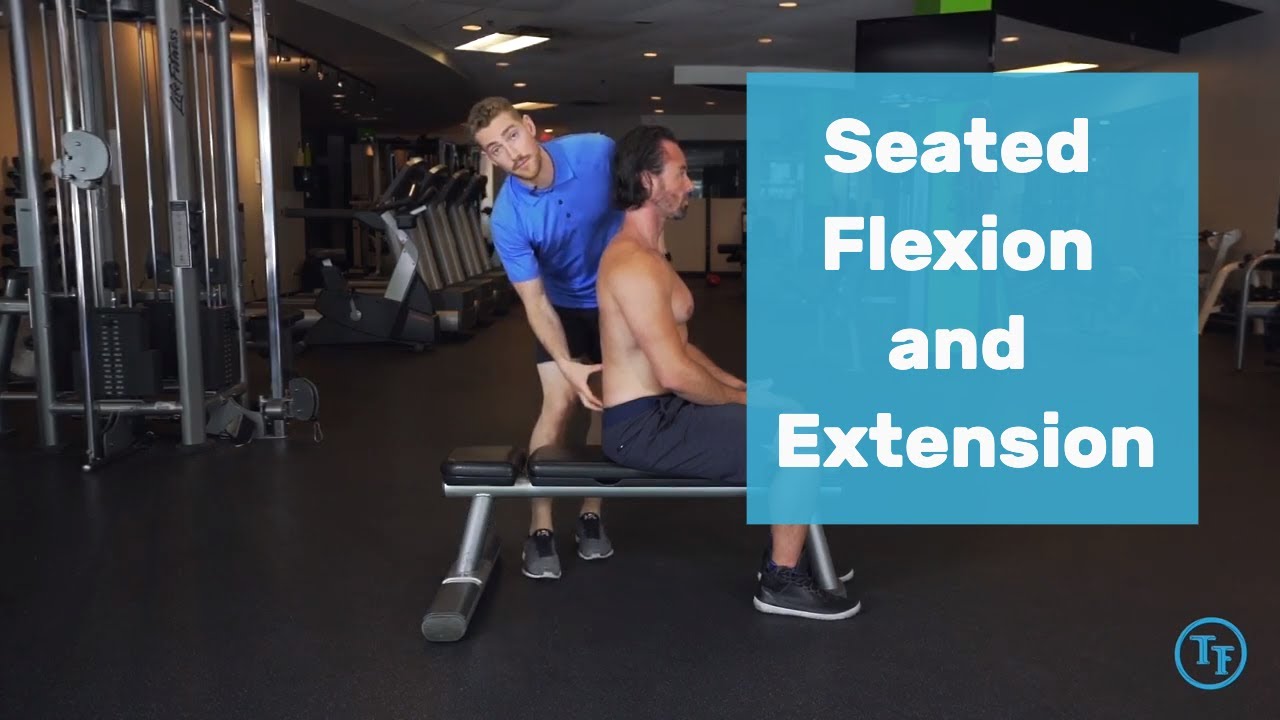 How to Perform a Seated Lumbar Flexion And Extension with TurnFit Personal Trainers and Guest Kennedy Hindley
This exercise improves your lumbar mobility and can ease back pain. We put a lot of pressure on our back especially while sitting at our desks. This exercise can be done at our desks and helps counteracts the effects of desk work.
1. Sit up as straight as possible.
2. Slowly move into lumbar flexion by simply relaxing the arch in your back and allowing your chest and shoulders to gently slump downward in the direction of your lap, not outward toward your knees. Perform this downward movement while tenderly reversing the arch in your back with as little forward or backward lean as possible.
3. When you feel any tightness or pulling, stop and hold that position for three to five seconds.
4. Sit straight up again into lumbar extension.
NOTE: This exercise is for the lower back or lumbar region only. Try to isolate that region and each vertebrae in that section as your move between flexion and extension.
——————————- LEARN HOW TO LIVE A HAPPIER & HEALTHIER YOU ———————————–
*** Try our app, first month FREE: https://turnfit.ca/online-training/ ***
Train anywhere, any time.
Plus subscribe so that you don't miss any of our tutorials!
Connect with us:
INSTAGRAM: https://www.instagram.com/turnfit.ca/
FACEBOOK: https://www.facebook.com/TurnFitPersonalTrainers
WEBSITE: https://turnfit.ca/
EMAIL: info@turnfit.ca
PHONE: 778.887.0660