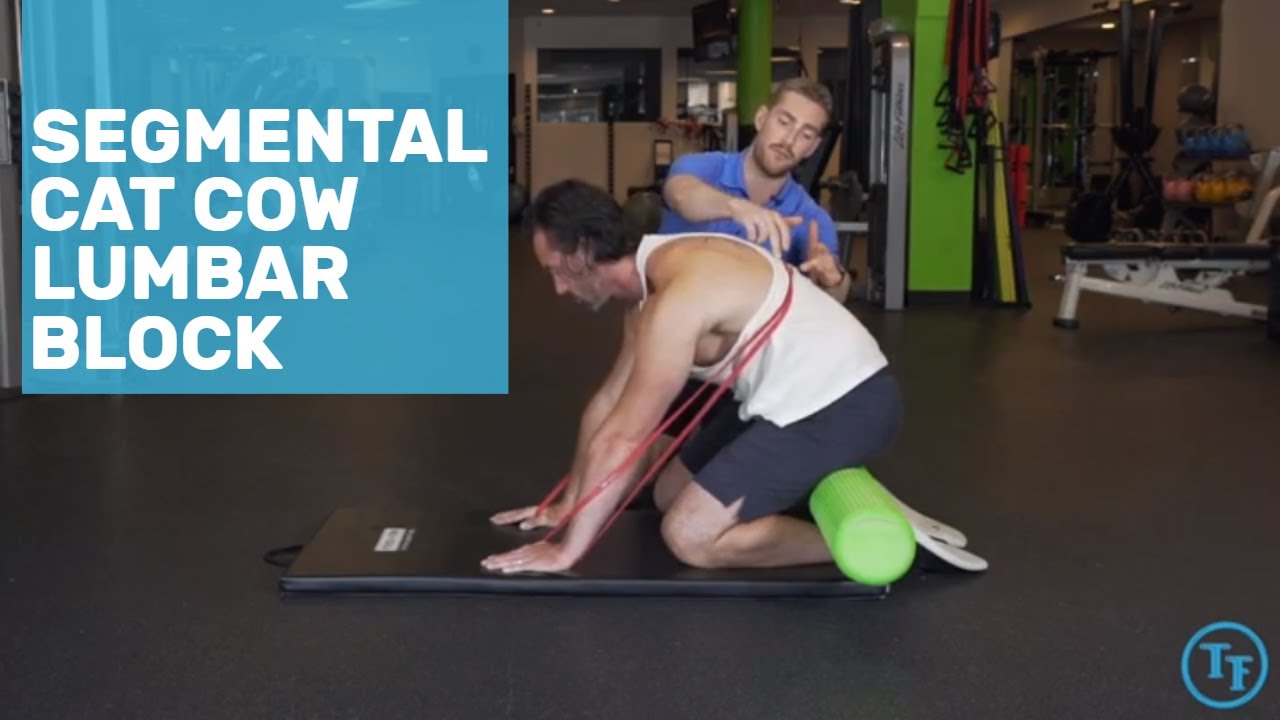 How to Perform a Segmental Cat Cow Lumbar with TurnFit Personal Trainers and Guest Kennedy Hindley
This exercise is an excellent way to mobilize your spine. After sitting at a desk all day, our spine needs to stretch. Making yourself aware of each vertebrae ensures full mobility as you can work on the parts of your back that need it the most.
1. Start by sitting down on the foam roller with your butt. Apply enough pressure to feel a squish from your butt into the foam roller.
2. With a light tension resistance band wrapped around both thumbs and around the immobile segment of your thoracic spine, begin to actively arch your back toward the band, one segment/vertebrae at a time.
3. Imagine someone is pulling your spine toward the band. This is a slow and controlled movement.
4. Move like this until your back is fully arched.
5. Now we reverse the motion into "cow" pose. Move your spine in the opposite direction one segment at a time. Imagine a string is pulling your spine toward the band.
NOTE: If you have a friend nearby, have them walk their fingers up your spine to create kinaesthetic awareness throughout the movement.
——————————- LEARN HOW TO LIVE A HAPPIER & HEALTHIER YOU ———————————–
*** Try our app, first month FREE: https://turnfit.ca/online-training/ ***
Train anywhere, any time.
Plus subscribe so that you don't miss any of our tutorials!
Connect with us:
INSTAGRAM: https://www.instagram.com/turnfit.ca/
FACEBOOK: https://www.facebook.com/TurnFitPersonalTrainers
WEBSITE: https://turnfit.ca/
EMAIL: info@turnfit.ca
PHONE: 778.887.0660