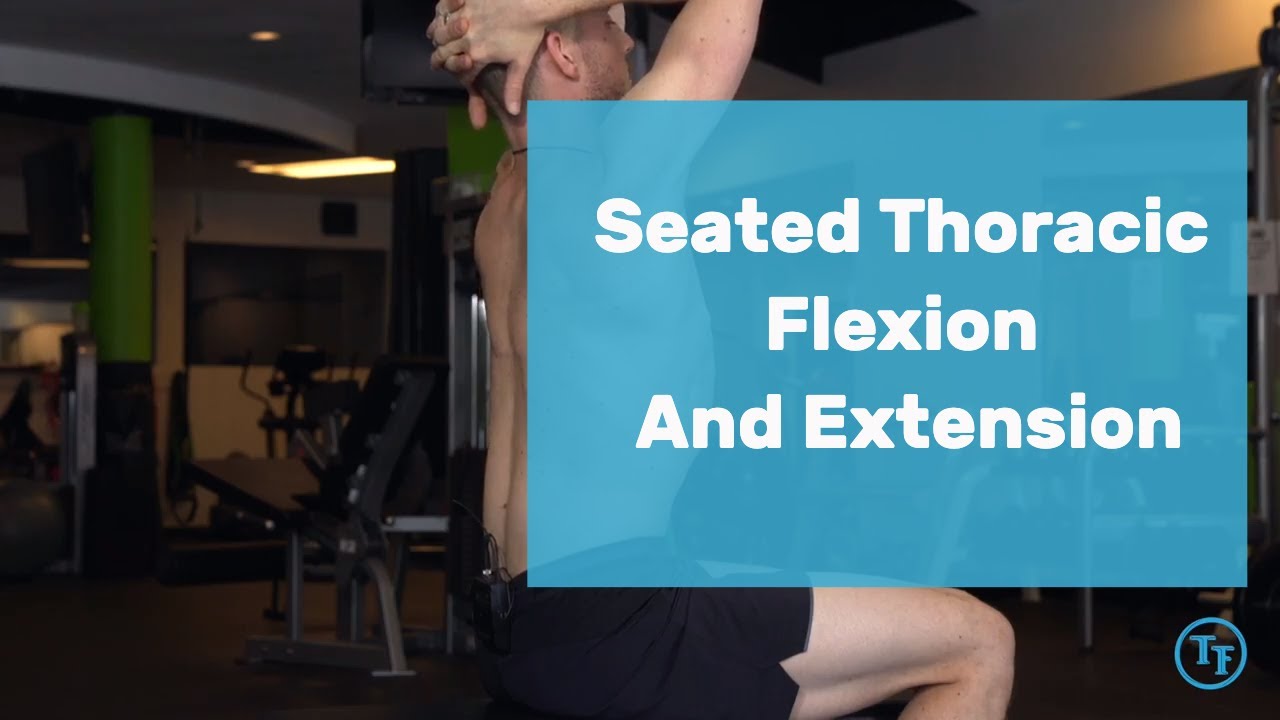 How to perform a Seated Thoracic Flexion And Extension with TurnFit Personal Trainers and Guest Kennedy Hindley
This is another great exercise for people who sit at a desk all day. It can be done at work, in the car or anywhere we can sit. It helps us maintain our posture rather than slump over, which in turn leads to better movement and reduce risk of injury.
Steps
1. Sit with your hands crossed behind your head with a neutral spine. Your legs should be at a 90 degree angle.
2. Extend the thoracic spine (middle back) by lifting the chest and engaging the thoracic extensor muscles (the erector spinae, the rhomboids and the mid trapezius). Engage abs to avoid extending the lumbar spine.
3. Hold for 5-10 seconds and return to the starting position.
NOTE: Try to isolate your thorasic region or middle back rather than engaging your entire back. This will be challenging at first, but with practice, it is possible.
——————————- LEARN HOW TO LIVE A HAPPIER & HEALTHIER YOU ———————————–
*** Try our app, first month FREE: https://turnfit.ca/online-training/ ***
Train anywhere, any time.
Plus subscribe so that you don't miss any of our tutorials!
Connect with us:
INSTAGRAM: https://www.instagram.com/turnfit.ca/
FACEBOOK: https://www.facebook.com/TurnFitPersonalTrainers
WEBSITE: https://turnfit.ca/
EMAIL: info@turnfit.ca
PHONE: 778.887.0660