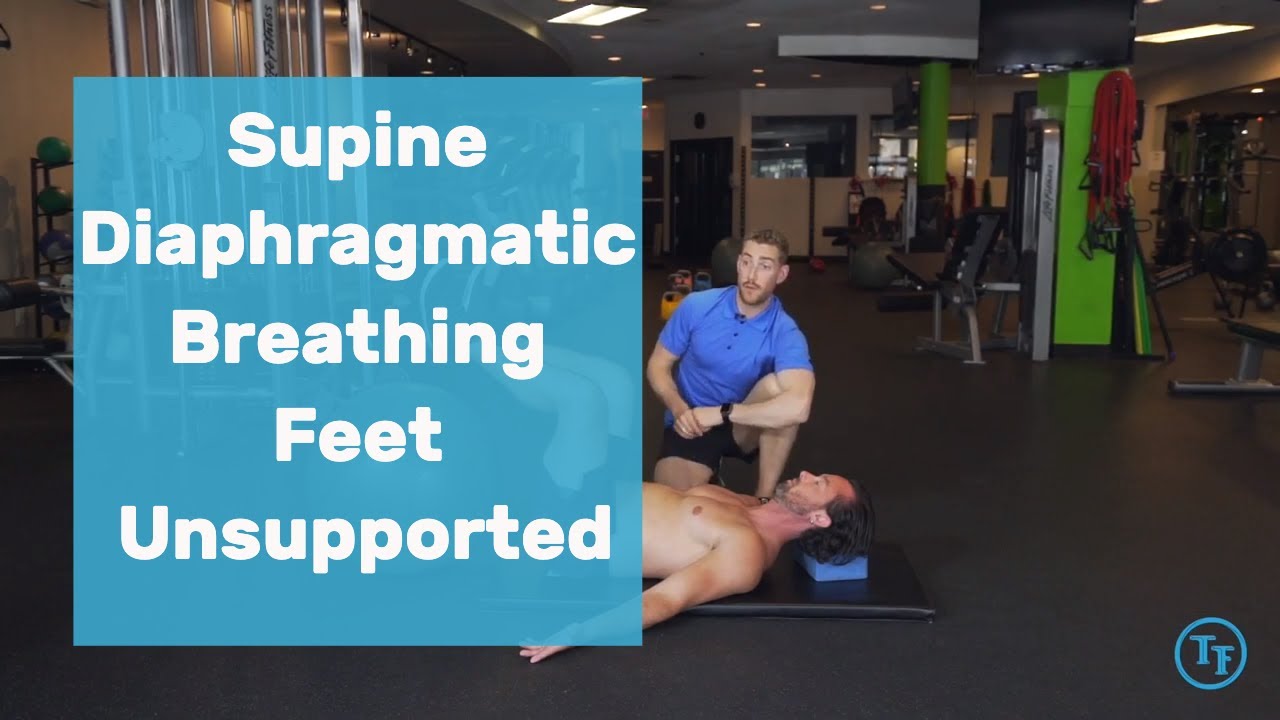 How to perform Supine Diaphragmatic Breathing Feet Unsupported with TurnFit Personal Trainers and guest Kennedy Hindley
This exercise adds a bit of complexity to supine diaphragmatic breathing. By keeping our legs in the air, we engage the core, thereby strengthening our diaphragm and our abdominal muscles.
Steps
1. Lie on your back on a flat surface with your knees bent and your head supported.
2. Lift your bent legs until your knees are in line with your hips.
3. Breathe in slowly through your nose so that your stomach moves out against your hand. The hand on your chest should remain as still as possible.
4. Tighten your stomach muscles, letting them fall inward as you exhale.
5. Slowly lift one leg hold for 2 seconds and alternate with each breathe while performing the breathing.
NOTE: Keep your back flat on the ground. There will be a tendency to arch the back as you lift your legs. Let your abdominal do the work, rather than your back.
——————————- LEARN HOW TO LIVE A HAPPIER & HEALTHIER YOU ———————————–
*** Try our app, first month FREE: https://turnfit.ca/online-training/ ***
Train anywhere, any time.
Plus subscribe so that you don't miss any of our tutorials!
Connect with us:
INSTAGRAM: https://www.instagram.com/turnfit.ca/
FACEBOOK: https://www.facebook.com/TurnFitPersonalTrainers
WEBSITE: https://turnfit.ca/
EMAIL: info@turnfit.ca
PHONE: 778.887.0660