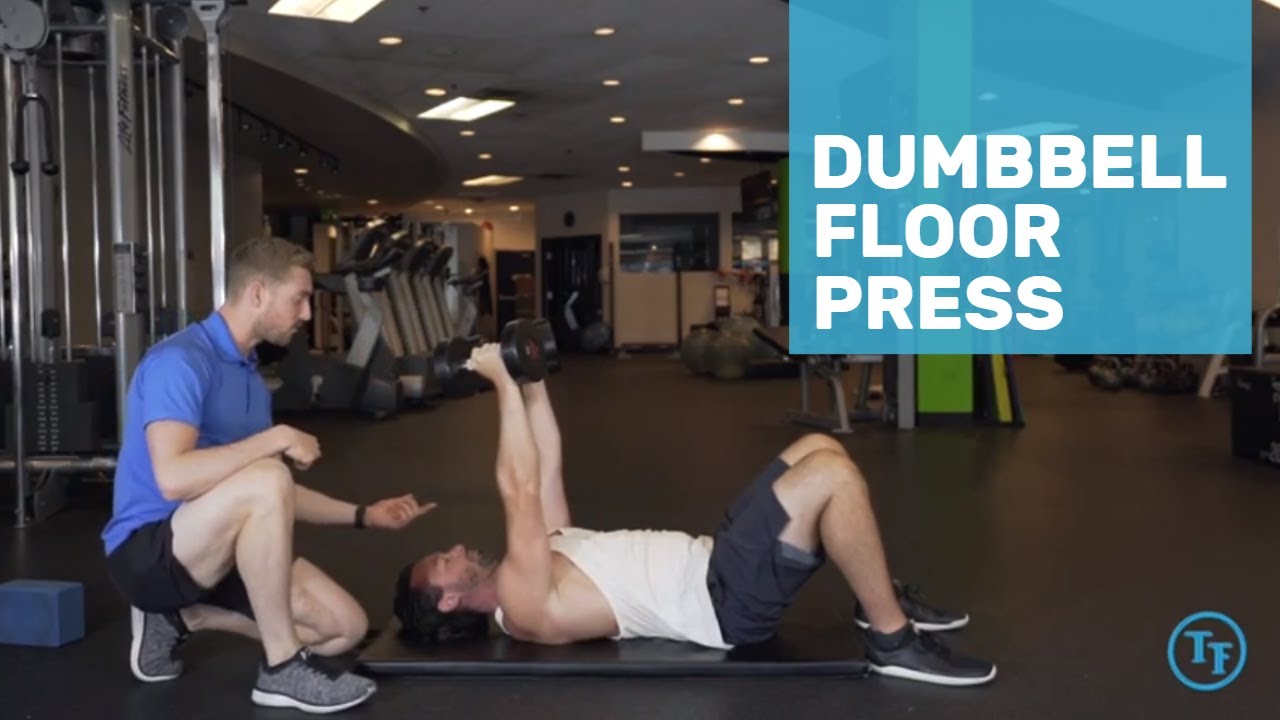 How to Perform a Dumbbell Floor Press with TurnFit Personal Trainers and Guest Kennedy Hindley
This exercise works on your shoulders, chest and triceps while limiting the stress on your shoulders. It also limits your ability to use your legs, so that you will focus on building your upper body.
Steps.
1. Lie down on the floor holding dumbbells in your hands. Your knees can be bent. Begin with the weights fully extended above you.
2. Lower the weights until your upper arm almost comes in contact with the floor.
3. Pause at the bottom.
4. Bring the weights together at the top by extending through the elbows.
5. Repeat.
NOTE: While doing this exercise, you can tuck your elbows to emphasize triceps size and strength, or to focus on your chest angle your arms to the side. Make sure to keep your back neutral. Use your core and do not arch it to support the weight or movement. If you find your chin lifting to aid you, put something under your head to support it.
——————————- LEARN HOW TO LIVE A HAPPIER & HEALTHIER YOU ———————————–
*** Try our app, first month FREE: https://turnfit.ca/online-training/ ***
Train anywhere, any time.
Plus subscribe so that you don't miss any of our tutorials!
Connect with us:
INSTAGRAM: https://www.instagram.com/turnfit.ca/
FACEBOOK: https://www.facebook.com/TurnFitPersonalTrainers
WEBSITE: https://turnfit.ca/
EMAIL: info@turnfit.ca
PHONE: 778.887.0660