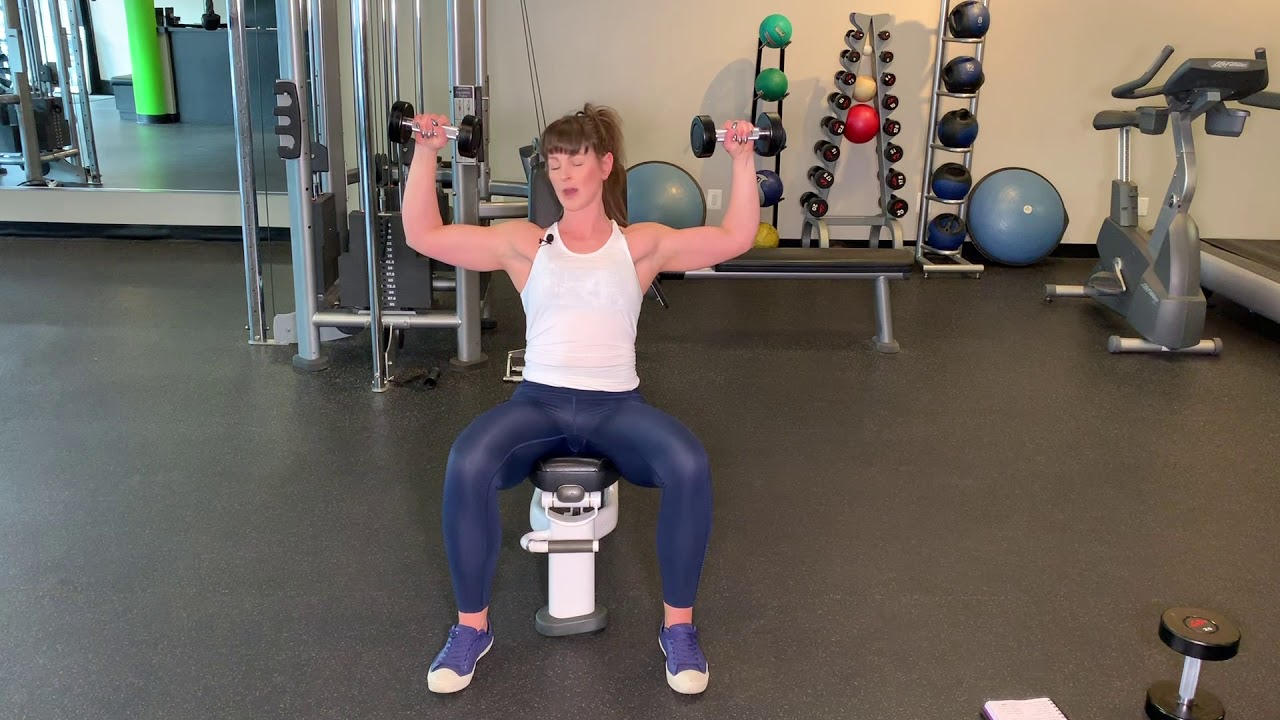 Seated Shoulder is a great way to work your shoulders and triceps. Give it a try.
Press 2 sec raise, 2 sec lower 1 min total
1. Set up a bench so that it has an upright back, like a chair. Seated, with a pair of dumbbells, bring your arms to 90 degrees on either side of your shoulders. Pull your shoulder blades down on your back and press them into the bench behind you without your ribs popping out. Shift your elbows slightly forward of your torso. This is the start position.
2. From here, press your arms above your head over a 2 sec count, bringing your arms together until the DBs are about 1 inch apart. Lower to start position over a 2 sec count.