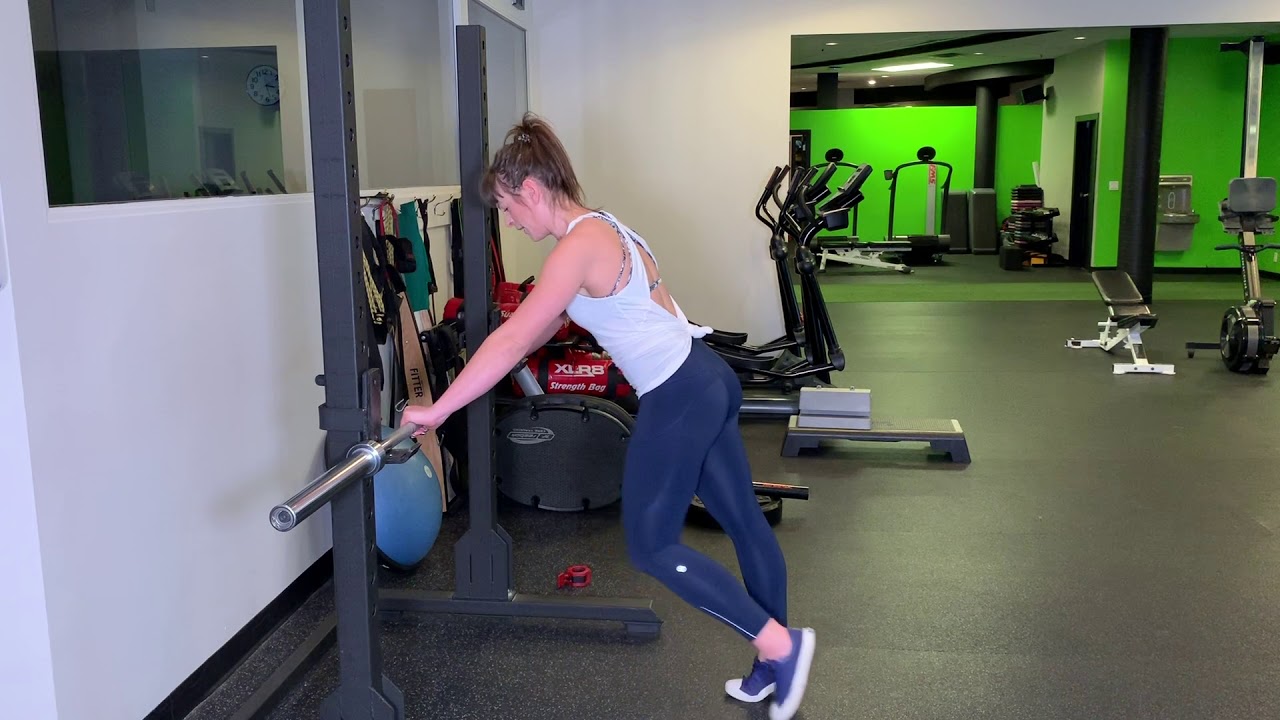 Push ups off a Barbell is a great exercise to work the chest, shoulders and triceps. Give it a try.
2 second lower, 2 sec push up for 1 min total time.
1. Set up a barbell in a rack – the height will be determined by your strength level. For less challenge, place the bar higher, for more challenge, place the bar lower.
2. Place hands wider than shoulder distance apart on the bar and step your feet back so that your body is aligned as though it were in a high plank position. Your shoulders should be over your wrists and your heels should be off the ground.
3. Over 2 seconds, lower your chest to the bar. Your nipple line should be at the bar. Push up to the start position over a 2 second count. Repeat