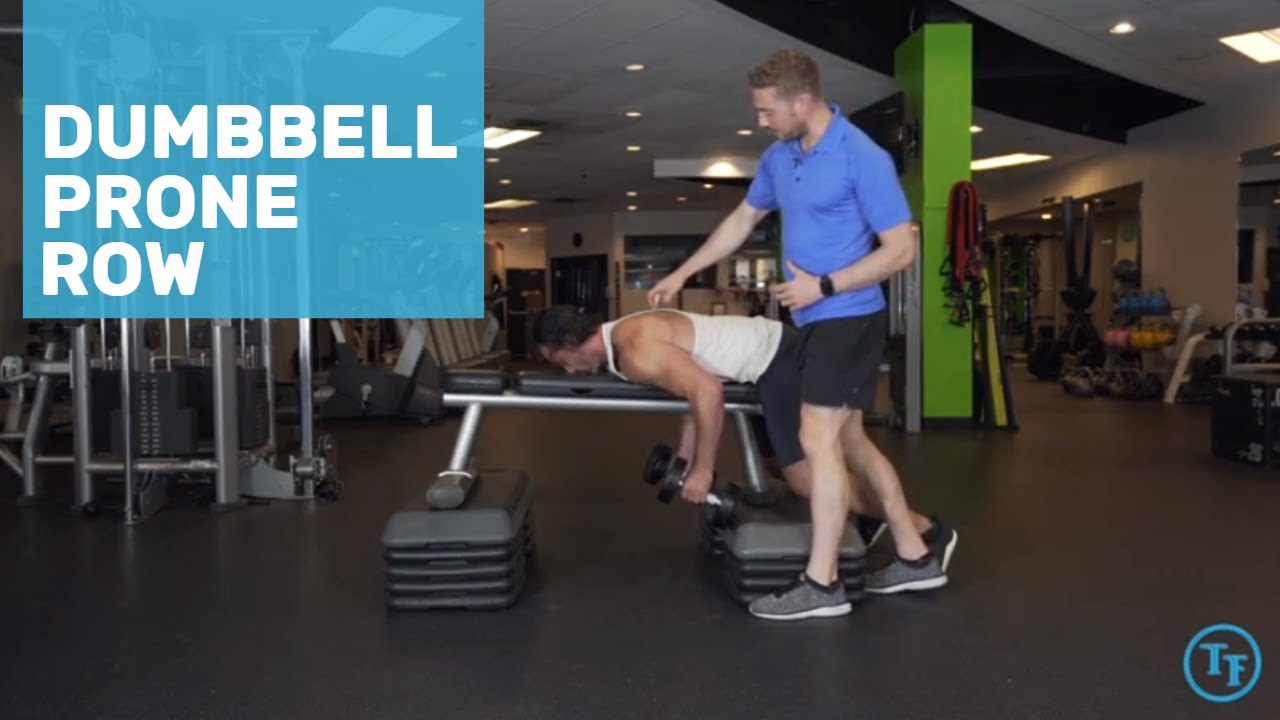 How to Perform a DB Prone Row with TurnFit Personal Trainers and Guest Kennedy Hindley
This exercise works on your lats which are the largest muscles in your back. It also works on your biceps.
Steps
1. Lie flat on a bench that is raised so your hands do not lay flat on the ground when your arms are extended. Your arms should hang straight down.
2. Hold the dumbbells by your side in a neutral grip position.
3. Initiate the movement by bending your elbow and retracting your scapula (shoulder blades).
4. Pull the weight in towards your belly button, contracting your lats and driving through your elbows.
5. Pause at the top of the movement for 1-2 seconds.
6. Slowly return to your starting position.
7. Repeat.
NOTE: While doing this exercise, focus on the controlling the movement of your scapula (shoulder blade) and your arm. They should work together. Keep your shoulders back and your spine neutral. Do not arch your back.
——————————- LEARN HOW TO LIVE A HAPPIER & HEALTHIER YOU ———————————–
*** Try our app, first month FREE: https://turnfit.ca/online-training/ ***
Train anywhere, any time.
Plus subscribe so that you don't miss any of our tutorials!
Connect with us:
INSTAGRAM: https://www.instagram.com/turnfit.ca/
FACEBOOK: https://www.facebook.com/TurnFitPersonalTrainers
WEBSITE: https://turnfit.ca/
EMAIL: info@turnfit.ca
PHONE: 778.887.0660