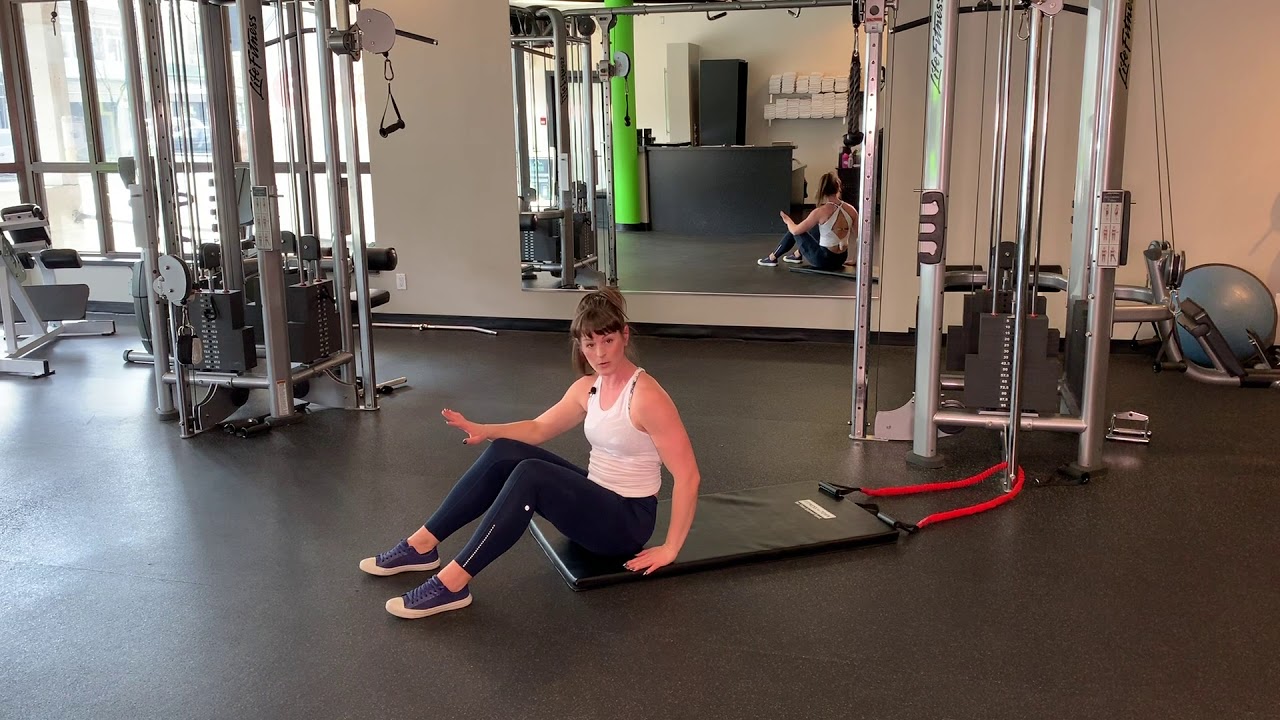 If you are looking for amazing core strength then you should give this a try.
Dead Bug (with band if available) 2 second extension of leg, 2 second return to start position, 2 sec up into crunch, 2 sec lower out of crunch.
1. Set up a resistance band by anchoring it to a post at about knee height. Set the handles equidistant apart, then lay a mat lengthwise in front of the handles. Lie on your back on the mat, extend arms straight while holding a handle of the resistance band in each hand. Make sure there is tension on the band, so your arms must work against the force of the band.
2. Bend your knees and stack them directly above your hips, legs at a 90 degree angle. 3. Over a 2 second count, extend one leg. Return this leg to start position over another 2 second count. Repeat for opposite leg. 4. Keeping legs in the start position, perform a crunch over a 2 second count while holding the resistance band. Squeeze for 1 second at the top, lower over a 2 second count. Repeat the whole sequence for 75 seconds)