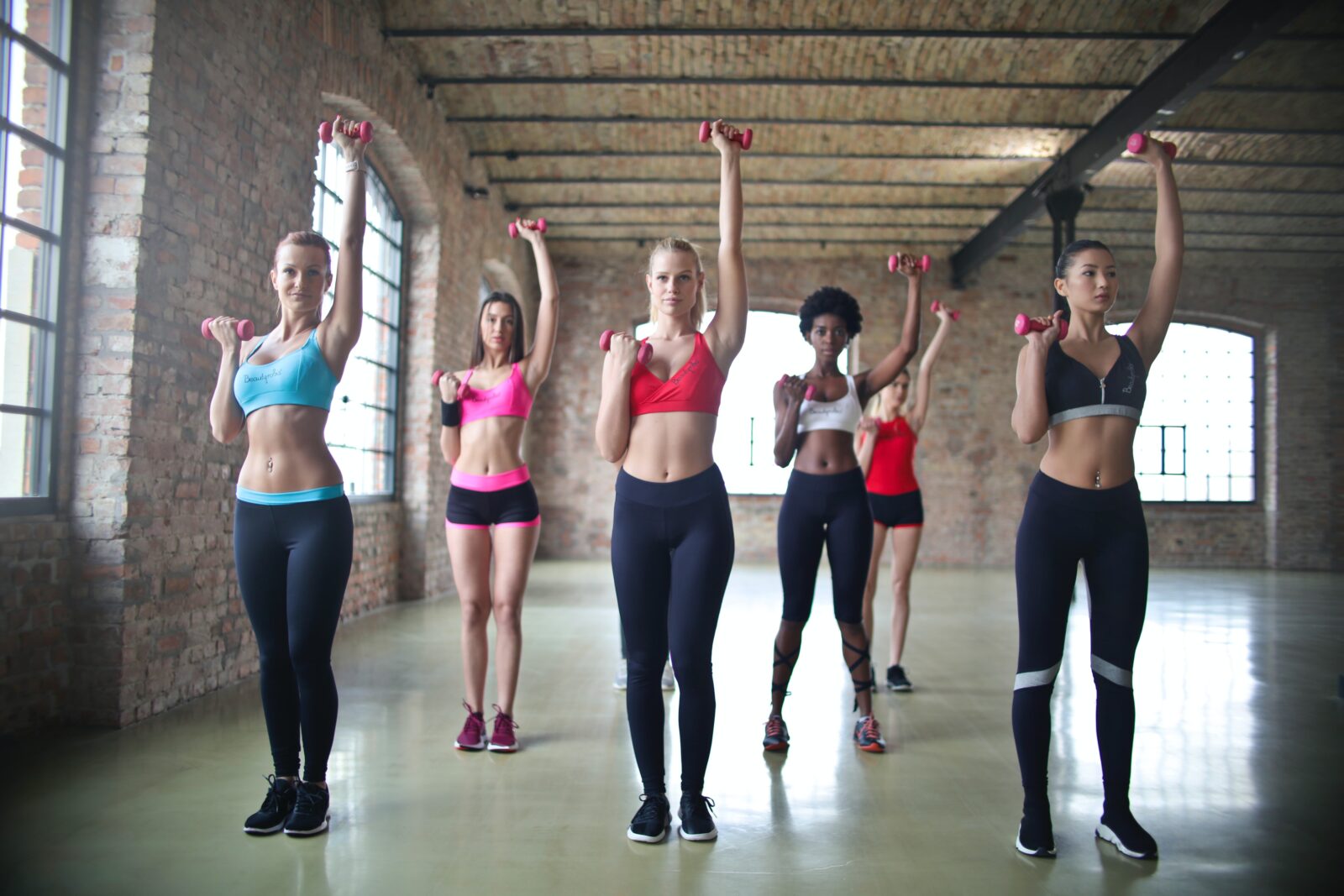 Every good plan requires structure. You can set any goal you wish, big or small. But there needs to be a plan to get there, that is the difference between a goal and a dream. A dream is just an idea. A goal is something you are setting out to achieve and to do that you will need a structure. What this means is that you are putting new habits in place in order to achieve this goal, you are doing things differently than usual because if the usual work you would be there by now. This structure can apply to all aspects of health within our fitness goals. We want structure in our diet, in our training program, in our sleep cycle, in our schedule for the day, and everything in between. As we should know, a healthy body will reach a goal faster than an unhealthy one, and adding structure to our plan allows us to remain healthy in pursuit of our goals.
Why are these things important? Well if we want to achieve our goal in the gym, we need to be healthy. If we are not sleeping well, and eating only once or twice a day, there's not a snowball's chance in hell that we are going to achieve anything in the gym other than making our conditions worse. So to ensure that we are on track to reaching our goal, we will be placing emphasis on all of
these aspects. Sleep, prioritizing getting enough sleep for optimal muscle recovery and energy levels (7-9 hours), we can do this a number of ways, getting early sunlight exposure to help balance our circadian rhythm. We can wear blue light blockers if you're someone who spends the evening looking at screens, sleep supplements, etc. The list goes on, but practicing good sleep hygiene must become part of your structure. Doing this will optimize your energy levels, mood, productivity, recovery, and performance in the gym. It really is a no-brainer.
Our diet. This will vary hugely from person to person. Depending on their age, size, goal, history, etc etc. But what remains the same for all of them is that there is a structure to what they ingest. If they have a goal, then they have a means of getting there. Most of the time, that means to the end is following the macros that will take them there. For every adaptation you desire, so lies a number of macros to get you there. If it is someone who can't or should I say won't track, we will emphasize getting three substantial meals a day, maybe 4-5. Eating 4-5 servings of fruit and vegetables, drinking 4L of water, eating an appropriate amount of protein and carbs, and not overdoing it with the fat intake. Structure. Whatever it is, ensuring good food quality and quantity is the key. We need to replenish, we need to recover and we need to fuel. This goes for everybody, so having a diet structured around those needs is non-negotiable. How we get there will be different for everybody, but the end goal is
the same.
Structure to our training program is always essential. It will be based purely on the goal, if the goal is to build muscle we know we will need a program that will facilitate growth. If it's fat loss it will be one thing, if it's strength another. Every program should be specific to the individual, for each client will have wants, but they will also have needs, and those needs will always vary from client to client. So a structure of a combination of what they want to do (in terms of the goal of the training, the outcome) and what they need in order to attain that goal (eg. someone with no core strength and poor shoulder stability will need to fix those aspects before getting to the end goal, the process).
Without all of these things structured for us in alignment with our goals, we are simply guessing, taking shots in the dark hoping we might reach our goal, maybe we will? Maybe we won't. What will guarantee that we reach our goals, is following the plan, sticking to it, and structuring it so that it will lead us there. So don't take shots in the dark, Follow the plan.
Feeling unhappy or unhealthy?
You're not alone. Millions of people feel this way, but the good news is that there's a solution. With The TurnFit Method, you'll get access to the best personal trainers in Vancouver who will help you achieve your health and fitness goals.
Imagine how good it will feel to finally be healthy and happy. With TurnFit, that's within reach – we guarantee it. Our trainers are passionate about helping people transform their lives, and they have the experience and expertise to help you do just that.
Click here now and book your free consultation with one of our personal trainers! We can't wait to help you start feeling better about yourself – today.
About Turnfit Personal Trainers
TurnFit Personal Trainers is founded by David Turnbull or "Coach David" – an experienced and successful Personal Trainer who strives to build happier, healthier lives every day.
With a focus on holistic health, we pride ourselves on making a difference and were recently awarded the 2019,2020 & 2021 Top Choice Award for Personal Trainer in Vancouver.
TurnFit's Mission:
Heath is essential to living an optimal life with the most positive experiences you can have. TurnFit helps you extract your true why from your goals. By asking the right questions, we learn as much as we can from our clients. We understand the genuine need, not just the wants. We create a total wellness program that includes the days when you meet with us and homework on your own time. The key to success is proper programming and consistency. It's easy for us to keep our clients consistent when we know their deep motivation for their goals. We know there is so much misinformation on health and fitness that it can be overwhelming when trying to level up your health that some people don't know where to start. We will empower you to start and give you all the tools and knowledge that you can do it on your own anytime you choose. We love to laugh and have fun with our clients feel their workouts are the highlight of their day. You will look forward to every workout.
Join the TurnFit community on Facebook and take advantage of our FREE content by subscribing to our Youtube channel.
We look forward to hearing from you!