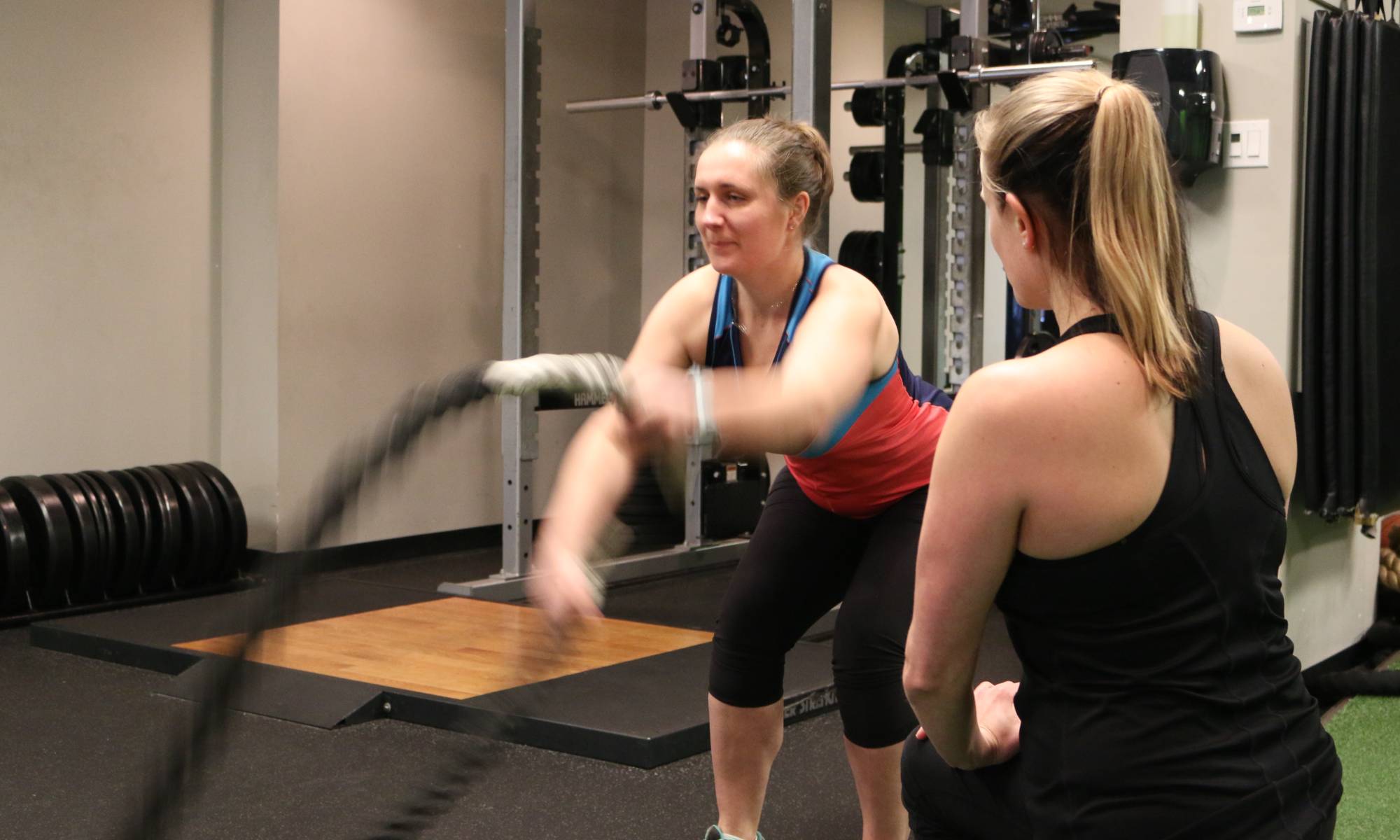 ‍Personal training is what you make of it, and at its best, it's challenging, rewarding, and thoughtful. The trainer-client relationship is a unique one that is built on trust, accountability, and support. Personal trainers are there for their clients in ways that others simply cannot be. They push you out of your comfort zone, hold you accountable to your goals, and provide new strategies for becoming the best version of yourself. As a personal trainer in Vancouver, it's something we get asked about often as many people see personal training as elitist or think it's only for celebrities. But nothing could be further from the truth! Here are some good reasons why we love personal training.
It's rewarding to see your clients succeed
Seeing someone succeed at a goal they thought would be unattainable is extremely rewarding. As a personal trainer, it's great to watch someone become healthier, stronger, and happier in their own skin. But it's also worthwhile to see people succeed when they have particularly challenging goals. Challenging goals are those that are difficult to achieve, but rewarding nonetheless when the client surmounts that challenge. Finding what motivates your client and why they want to make a change is a big part of the process. Getting to know your client as a person means you can help them in ways beyond just fitness. Often times we're able to see things that other people in their lives can't. In a sense, you become another voice in their heads that can remind them of why they started in the first place.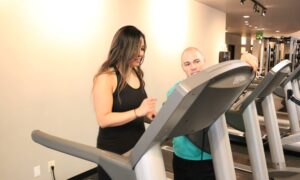 It can be fun (or at least not always monotonous).
Personal training in Vancouver is often portrayed as something that is boring or monotonous for the trainer, but that's not always the case. It depends on the client, their goals, and the type of program you're following. For example, we train a lot of athletes and dancers. These clients can be really fun to train because they added challenges to the program and they're constantly pushing themselves. For the rest of our clients, we try to make the program as fun as possible while still challenging them and being effective. We're always adding variations to exercises and exercises to our program designs to keep them interesting and to keep ourselves engaged. There are a lot of ways to make exercising fun. Finding what works best for your client is key.
It's a constant challenge
Personal training in Vancouver is a constant challenge in many ways. It's a challenge for yourself to be better each and every day. It's a challenge for your client to push them to their limits and exceed their expectations. There are also many other factors that make it a challenge as well. Sometimes our schedules can be challenging for clients as we have a lot of other things going on in our lives. You also have to deal with people you might not always get along with, financial stresses, or have strong feelings about the current state of the fitness industry. There are certainly challenges that come with the job, but they can all be overcome if you stay focused, positive, and committed to excellence.
You learn so much about fitness, nutrition, and the human body
Many people don't realize how much trainers know about fitness, nutrition, and the human body. They're often just seen as people who push clients to their extremes. In actuality, trainers have educated professionals who know a lot about how the body works, how it responds to certain workouts and different exercises, and how to make changes to nutrition that will help you reach your goals. As a personal trainer in Vancouver, you're responsible for your client's successes and failures. You will know almost immediately if what you're doing is effective or not. You need to be able to recognize and correct mistakes before they become ingrained habits. This constant analysis and experimentation make you knowledgeable about the human body and how it functions. It all comes down to the basic principles of anatomy, kinesiology, and applied physiology. This knowledge is further enhanced by the massive amounts of research that need to be done on a daily basis to stay up-to-date on the latest fitness and nutrition research.
We like helping people feel good about themselves.
We often get messages from people who have worked with us in the past saying how grateful they are. They thank us for helping them achieve their goals and for supporting them throughout their journey. We love helping people who are struggling with their self-esteem, self-confidence, or body image issues. We love helping people feel good about themselves. We often hear from people who are struggling with these issues that getting fit is something they have wanted to do for a long time but never felt like they could. They feel that there is a barrier that is stopping them from achieving their goals. Personal training in Vancouver is one of the few ways to break through that barrier. We're able to provide them with the support they need to get over that barrier and achieve their goals.
It strengthens the trainer-client relationship which is unique and important.
The relationship between a personal trainer and a client is a unique one. It's a relationship where one person is providing coaching and support while the other person is receiving it. The relationship is important because it's the basis for everything else that is involved in personal training. It's the relationship that allows you to push your client when they need it, be there for them when they need support, and be honest about what they need to do to reach their goals. If a trainer and client don't have a strong relationship, it's unlikely that the client will reach their goals or have a positive experience with personal training.
Final thoughts
There are many reasons why we love personal training in Vancouver. It's a rewarding career that is fun, challenging, and allows us to learn about the human body. It also allows us to help our clients achieve their goals and feel good about themselves. We love training people of all ages, abilities, and body types and helping them to achieve their goals.