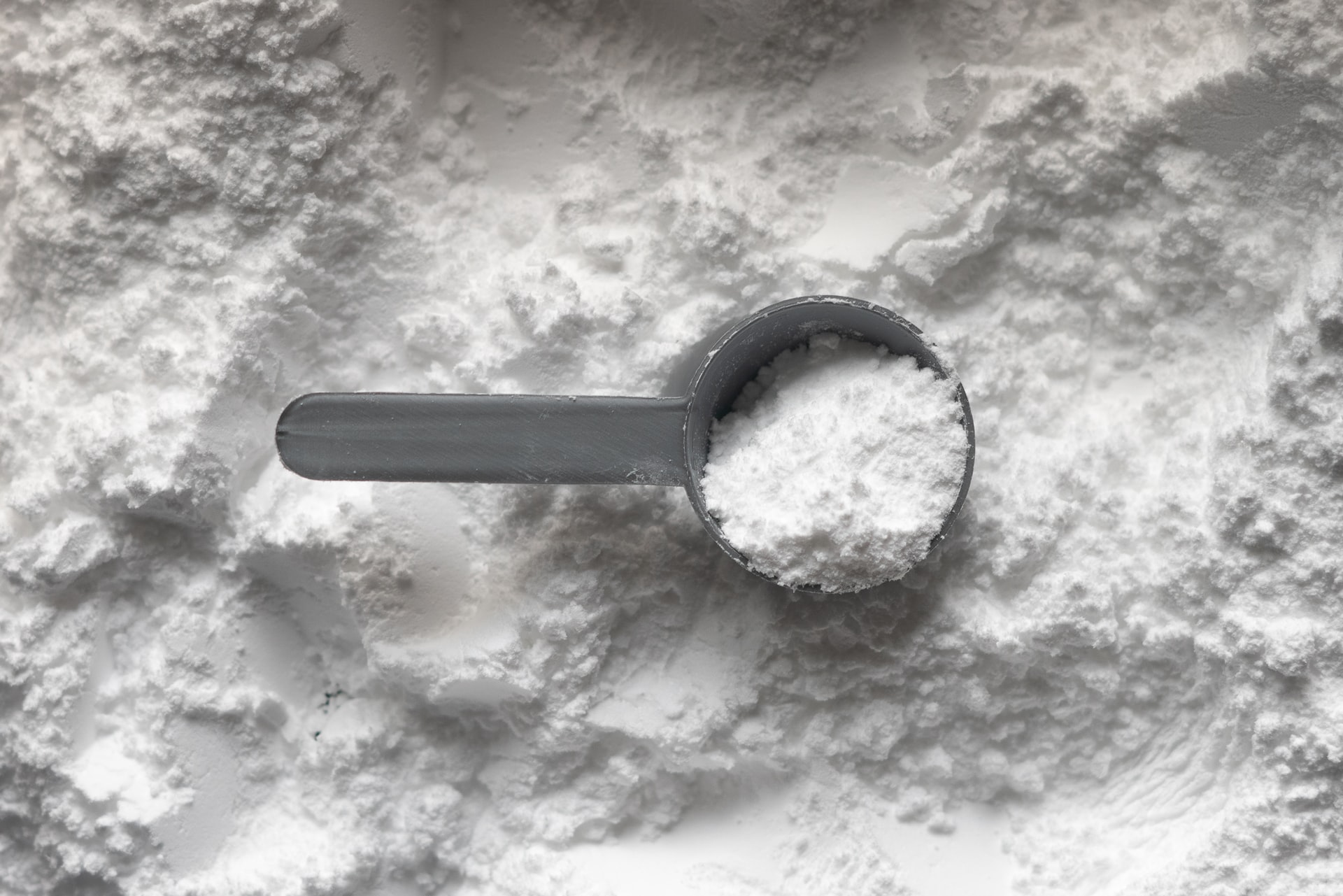 Protein supplements are the staple of the health and fitness world. What many people have come to realise more recently, however, is that it is not just the domain of bodybuilders. Protein is a crucial macro-nutrient found in every cell of our body, helping with muscle building and repair, but it is also vital in helping our body repair tissues, make hormones (enzymes) and can also be used as a source of energy!
Protein Supplements: Do They Actually Help?
In the body, protein is used to stimulate muscle protein synthesis- which is the process of repairing and producing muscle tissue. However, protein is also used effectively in weight loss programs and can help to optimise your workouts with better performance and recovery.
This study has confirmed as much when it comes to muscle protein synthesis but also goes on to  confirm that daily caloric intake, and the consumption of protein over the long term 'play the most crucial dietary roles in facilitating adaptations to exercise.' This is the case for both resistance and endurance-type training.
"Of particular note, the importance of protein intake during and around a training session for recovery and performance appears to be dependent on total daily protein intake, as well as presence or absence of an energy deficit"
— Cintineo et al 2018
So the short answer to whether protein supplements are actually useful is yes. The main argument when it comes to protein consumption, however, is whether it is better to consume pre or post-workout.
When Should I Consume My Protein Supplements?
As each individual has their own dietary needs and varying rates of exercise, and there are different types of protein available, it is difficult to come to a one-size-fits-all answer. However, it does appear that the most effective way to stimulate muscle protein synthesis is by consuming your protein supplements immediately after exercise.
This is because there is a time limit on how effectively our bodies can use that protein for muscle protein synthesis (MPS), regardless of the availability of additional nutrients.
"Nutrient-driven increases in MPS are of finite duration (∼1.5 h), switching off thereafter despite sustained amino acid availability and intramuscular anabolic signalling."
— Atherton and Smith 2012
The Journal of the International Society of Sports Nutrition makes the point that whilst it's possible to obtain all of our protein needs from whole foods, supplementing with a protein powder or similar product ensures that our bodies receive adequate, quality protein whilst minimising our caloric intake.
This is particularly useful if you are attempting to lose weight, or increase muscle mass, without becoming nutrient deficient. In addition, an effective protein supplement will also contain essential amino acids like leucine, which contribute heavily to the repair and recovery of muscle tissues.
There are many types of protein powders available on the market today, however, three that stand out to the Turnfit family are from BioSteel, and each has their own unique characteristics to suit any diet and training type.
Biosteel 100% Whey Protein Isolate
Whey protein is the most common and prevalent protein supplement available. It is derived from cows milk and is actually produced as a by-product in the cheese-making process. There are a few different types of whey protein, however, for an immediate post-workout hit Turnfit recommends Biosteel 100% Whey Protein Isolate.
A whey protein isolate (WPI) goes through more filtration than a standard whey protein powder, completely removing all fat and lactose from the mix. This ensures the quickest possible delivery, breakdown and use of the protein to the muscles and tissues that need it most.
Of course, the source of the milk that becomes the protein powder is crucial, and Biosteel's WPI starts with 'rBGH hormone-free whey isolate from grass-fed cattle.' Not only is the end product hormone-free, it is also non-GMO, NSF certified for sports, and free of artificial flavours and colours. Because the lactose is almost non-existent in this WPI, it is also suitable for people with dairy intolerances, when compared to an ordinary whey protein supplement.
Biosteel Recovery Protein Plus
Where a WPI is designed to get protein directly to muscle tissue, the Biosteel Recovery Protein Plus combines three sources of protein:
Whey protein isolate,
Micellar Casein, and
Hydrolysed Whey Protein Isolate
Where WPI is designed to hit the muscles quickly, casein protein is a slower releasing protein that helps sustain the body's nutrient levels and ability to repair while at rest. The Biosteel recovery protein plus also contains carbohydrates and other enzymes to replace lost glycogen stores, and aid in digestion.
This protein still contains dairy, so would not be as suitable to anyone with an intolerance, however, it is also responsibly sourced from rBGH hormone-free grass-fed cattle and offers a good source of calcium to boot.
Consumption of the recovery protein is also best post-workout, however, many people will consume this an hour before bed, allowing the slow release proteins to keep your muscles topped up while you sleep.
Biosteel Plant-Based Protein
The recent shift towards plant-based diets has also seen plant-based protein supplements becoming more prevalent. However many plant proteins come from a single source, and do not include additional amino acids, or are filled with artificial sweeteners to improve the taste.
Biosteel's plant-based protein contains three sources of plant-based protein, from:
Whole Grain Brown Rice
Pea Protein Isolate, and
Pumpkin Seed Protein
These are derived from raw and sprouted whole foods, meaning that they are derived from 'live foods,' and not from extensive processing of other plant-based proteins like soy. What sets the Biosteel Plant Protein apart, however, is the addition of essential amino acids and additional leucine, which are often lacking when compared to whey protein powders.
Biosteel's plant protein powder is also low in fat, and 100% vegan, suiting all plant-based diets and ensuring effective delivery of protein into the body without compromising all of your hard work!
At Turnfit, we strongly recommend looking at the Biosteel range of protein supplements to help to boost your recovery and results. They are available through the Turnfit website along with other approved products- and you can get 20% off the retail price by using our code "TurnFit" at checkout!
Of course, if you would like any nutritional information, or want to know which supplements you should be looking at, reach out and connect with us!
---
About Turnfit Personal Trainers
Turnfit Personal Trainers is founded by David Turnbull or "Coach David" – an experienced and successful Personal Trainer who strives to build happier, healthier lives every day.
With a focus on holistic health, we pride ourselves on making a difference and were recently awarded the 2019 Top Choice Award for Personal Trainer in Vancouver. It's our mission to help you to build the skills, and mindset, it takes to feel successful in all areas of your life.
For more information, please visit Turnfit.ca, join our community on Facebook and take advantage of all of our FREE content by subscribing to our YouTube channel.
We look forward to hearing from you!
-David Turnbull