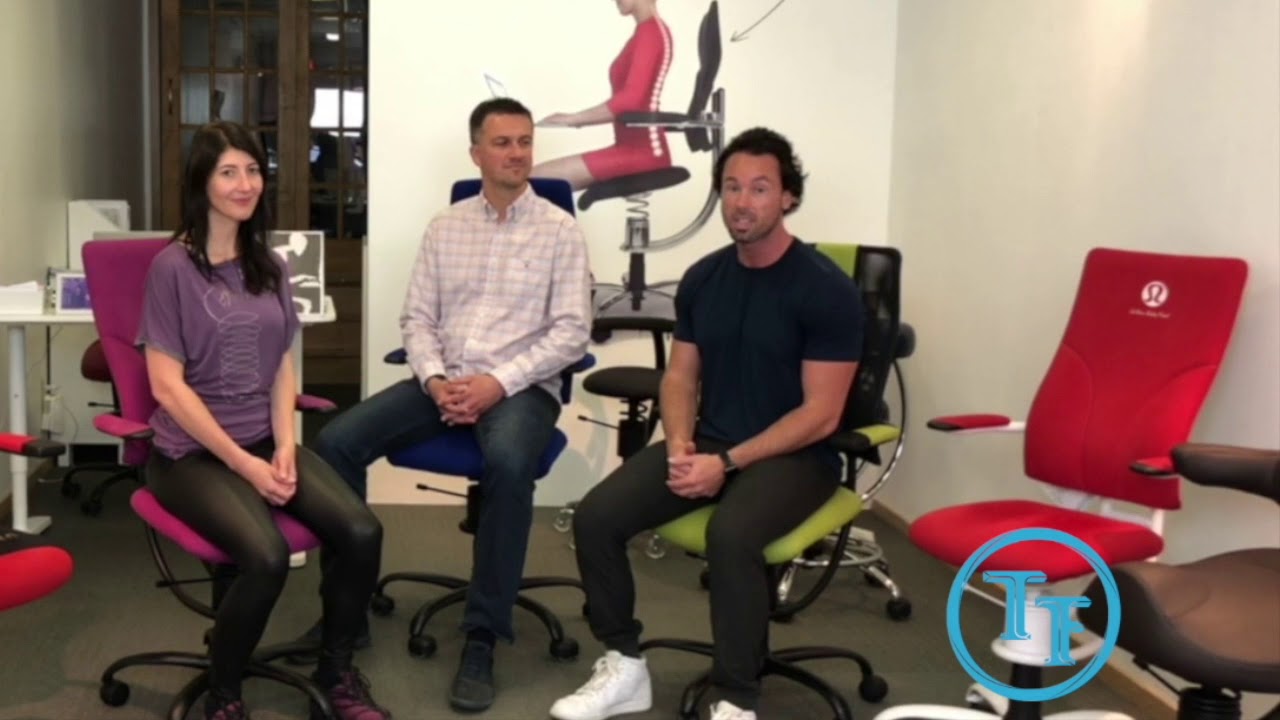 On this episode of TurnFit in the community we met up with SpinaliS. They have some of the best office chairs we have ever seen. These chairs help you increase your core strength and help fix back pain.
SpinaliS is unique & "healthy" office chairs, made in Europe since 1999,  for active sitting and removing back pain, suitable for anyone who has to sit every day at work and also for kids from 6 years.
The movable seat on a spring ensures strengthening abdominal and back muscles, keeping the spine in its correct position while preventing irreversible changes to the spine and so eliminating back pain. Active sitting on SpinaliS chairs is recommended by many doctors and chiropractors.
Zaneta Badlikova, Founder of SpinaliS Canada company, which distributes SpinaliS chair exclusively in North America.
FB: https://www.facebook.com/spinaliscanada/
Instagram: https://www.instagram.com/spinaliscanada/
Twitter: https://twitter.com/SpinaliSCanada
? For free tips, motivation, recipes and more join our TurnFit Community page: https://www.facebook.com/groups/turnfit/
?Instagram https://www.instagram.com/turnfit.ca/
?Check out our blog at https://www.turnfit.ca/blog
?We are ranked highest out of all other Personal Trainers in Vancouver with over 138 Positive Google Reviews.
?We also do online coaching! http://turnfit.ca/services/online-training