A TurnFit Trainer in Your Hands
Take our content on-the-go if you're not ready to commit in person. Our mobile app includes access to training, content & instructions for every personal training need.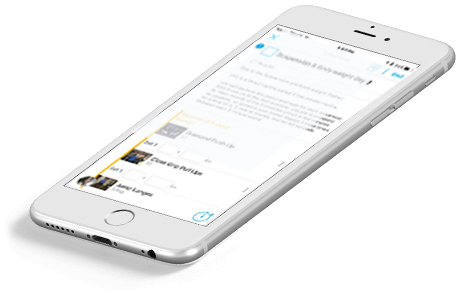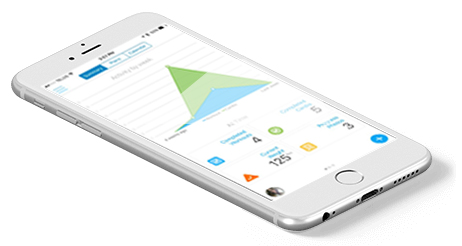 Over 500+ Hours of Content
Fat burning programs, extreme weight loss workouts, body sculpting & more come right at your disposal.  Pull out our training content anywhere & anytime you want.
Choose From Three of Our Amazing Online Training Programs:
Month to Month Plan
Program is updated monthly based on your results
$250/month
Fat burning videos
Muscle mass instructions, videos & workouts
Includes free initial assessment and checking session at the beginning of the program and one every six to eight weeks
($350 value)
20 minute bi-monthly motivational phone calls
($150 value)
Daily texts with a trainer
($300 value)
Create Your Monthly Account:
12 Week Platinum Trainer
For getting into great shape
$1499
Fat burning videos
Muscle mass instructions, videos & workouts
One form-checking session per month
($450 value)
20 minute weekly motivational check-in phone calls
($900 value)
Meal Plan
($250 value)
Includes initial assessment
($197 value)
Two muscle quality and body fat scans
($394 value)
Create Your Platinum Account:
12 Week Elite Trainer
For those who are serious and want to shred
$2999
Fat burning videos
Muscle mass instructions, videos & workouts
2 form-checking sessions a month
($900 value)
20 minute weekly motivational check-in phone calls
($900 value)
Meal plan
($250 value)
Includes FREE initial assessment
($197 value)
Monthly muscle quality and body fat scans
($591 value)
Create Your Elite Account:
Since meeting Ben at TurnFit, it's the first time I've ever enjoyed training in a gym. I wasn't a completely amateur but didn't really know what kinds of trainings are right for me. Ben is really encouraging, collected and listen to what you want out of a personal training experience. The sessions are really fun, challenging, varied and full of ideas for workouts I can practice in my own time too. I was amazed to see my energy levels are up, my size is down and I feel way more motivated, happier and healthier than ever before. It's great to see a trainer taking a holistic approach.
If they say they are the best personal trainers, trust it, they are not making it up. Currently I am having a personal training process with Jesse who also teaches me how to do boxing. He's doing an awesome job in understanding your personal goals, customizing training sessions and being supportive through the entire period. They do everything to support you reaching your goal. Extremely highly recommended, won't regret it.===========================================================Here is the result after a full month of training. I came back just to update it. My muscle quality doubled, bfr lowers from 38 percent to 33 percent. Even though I went really aggressive on my training and diet, its still shocked me. Couldn't expect better.
Zane Zhang
04:24 05 Aug 17
I certainly got what I asked for Training with Ben Gustafson at Turn Fit! The workouts are fun but challenging, helping me push past my self imposed limitations. I've learned how to workout in the correct positions to get optimal results. Turn Fit delivers!!
Holly Ball
02:43 08 Sep 17
I started training Muay Thai with Dave K from TurnFit. The difference between him and other trainers is how patient he is with explaining technique. He shows me in the best way for me to learn, and in a really short time, I've had a ton of "ah ha!" moments. I'm always stoked to train with Dave because he is fun, funny, and knowledgable. Even when I'm super tired going into our sessions, I'm super pumped afterwards. I really appreciate how technique-driven he is.I have already recommended him to a few of my friends, and they have all enjoyed his training style and personality too. This isn't my first experience with TurnFit. All of the other experiences, whether it's been online training with David T or one on one training with Dave K, I've always had a great experience.
diana lum
03:44 01 Sep 17
I have been tentative in joining a gym, being a newbie and all. I couldn't be happier with my decision to go to TurnFit. From the moment of walking in, I was made to feel comfortable and welcomed. Jesse, my trainer listened to my goals and my concerns with being attentive and genuine. My session was GREAT and I'm excited to continue here.
Louise Schuck
00:21 11 Jul 17
David is an exceptional trainer! I am consistently surprised and delighted by his knowledge and enthusiasm. The hour long sessions go by so quickly and I know I've pushed myself as hard as I can. Wish I could give 10 stars!
Megan Heil
01:37 12 Sep 17
They gave me great tips to improve my workout and I could quickly see results. They even did a fat & muscle quality test as well as tips for nutrition. Trainers are very knowledgeable and have a positive spirit. Highly recommended
Alexander Slotty
04:19 19 Sep 17
I was introduced to TurnFit when I signed up for a 90 day challenge. I live on Vancouver Island and was curious if I could be successful using a personal trainer remotely. I am more than pleased with my experience. I have lost weight, gained muscle and never met my trainer. I was able to do it all through an APP! It was amazing. Easy to use and I had contact with David via the App when I needed assistance. The videos attached to the exercises helped me with my form. If I lived in the Lower Mainland I would be have gone regularly for body assessments to track my progress. Since I live on the Island, I will be making trips into town and heading straight to TurnFit to check in. This simple App has got me motivated to step back into the gym and to keep going as the results are showing. Thanks TurnFit!
Lesley Hruby
21:04 16 Oct 17