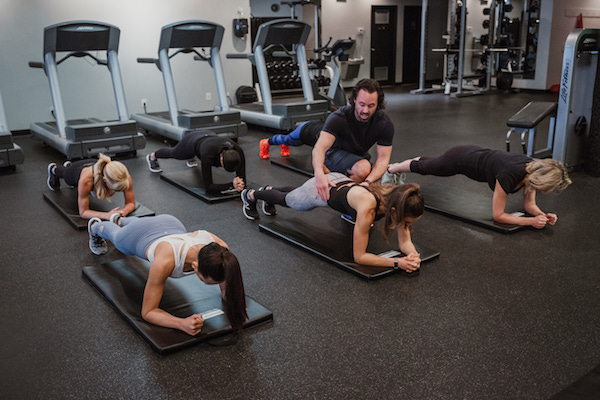 FOUR WEEK BACK TRANSFORMATION CHALLENGE
Five in ten Canadians will suffer from low back pain and up to 85% of working people will experience low back pain during their lifetime. More shockingly, low back pain in Canada costs the medical system between 6-12 billion dollars each year!
It's the right time to get into the swing of things…
Ignite fat loss and build a fitter stronger body while releasing back pain with the TurnFit & Baseline Health And Wellness.
Prescribe solo workouts via our world-class fitness app
Mindfulness moments
Calorie and cardio tracking in an app
Unlimited support from a team of fitness professionals to help you
Access to our closed Facebook community page for TurnFit members
Macro Coaching
Weekly check-ins with your coach
Max class size 10 people
Frequency: 2x / Week
Days Of The Week:  To Be Determined Based On Client Demand (Pre Sale Clients will suggest 2 days per week Monday to Friday)
Current Suggested Time Of Day: 6:30 pm or 7pm Tuesdays and Thursdays
Location: 3311 W Broadway
Class time: 50-minute classes
Free Underground Parking
Toned body
Released back pain
Increased confidence
Enhanced mood
Better mobility
Improved endurance
Less body fat!
The class starts on November 
Click Her For Pre Sale Special  $297
Regular Price $398