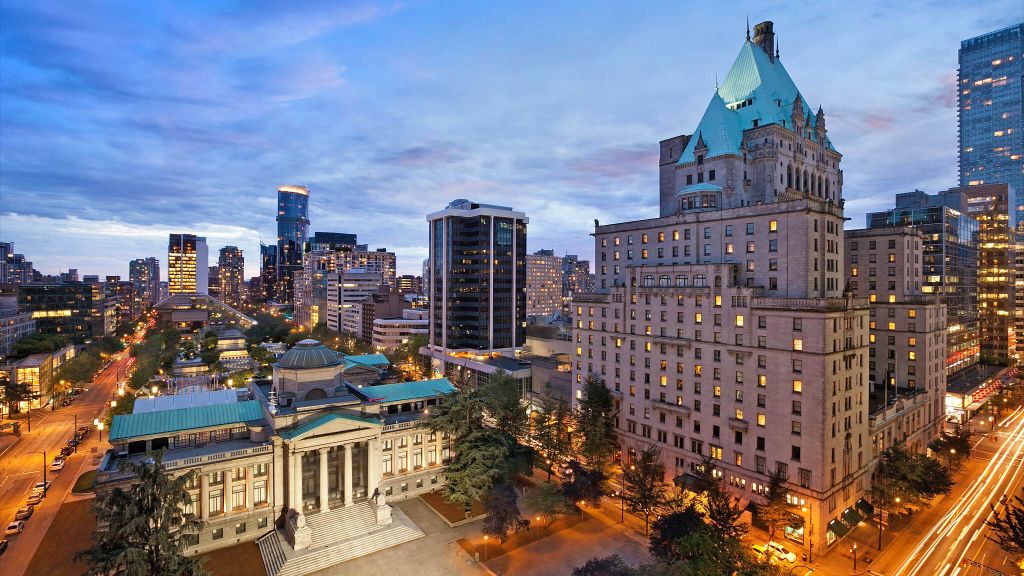 With almost 100 years of colorful history, the Fairmont Hotel Vancouver is an icon of the cities downtown area. With 557 guest rooms, beautifully appointed suites, and more recently a $75 million update, the Hotel offers guests a host of luxury amenities and services. Not only is this beautiful building rich with the memories of Vancouver, but personal training services are also now available, on-demand, thanks to our latest partnership!
The History of Hotel Vancouver 
One of Canada's great railway hotels the original Hotel Vancouver was first established in 1887, and a year later, we saw the opening of the Canadian Pacific Hotel. It was replaced in 1912, and again in 1928, which is the version you can see in downtown Vancouver today. 
The building itself took more than 11 years to complete, as a result of a joint partnership between the Canadian National Railway and the Canadian Pacific Railway. It was officially opened in 1939, by none other than King George VI and Queen Elizabeth while on their royal tour in Canada. 
Fun Fact: the Royals also officially opened Lions Gate Bridge on the same trip, which was built by the Guinness family to gain access to their land- what we now call the North Shore!
At the time of its opening, Vancouver was only home to around 2000 people. It was a working-class area, and the Hotel Vancouver once held huge boilers to provide steam power to surrounding downtown buildings. In the mid 20th century Hotel Vancouver also played host to the Canadian Broadcasting Corporations radio stations.
It has since changed hands and management a number of times, from Pacific Railways to Hilton, and has seen a number of renovations both updating, and then restoring the original features and designs of this chateau inspired hotel. Canadian Pacific Hotels acquired Fairmont in 1999 and changed the name and hotel design to the one you see today- the Fairmont Hotel Vancouver. Whilst Fairmont continues to manage the hotel, however, it's ownership has more recently changed hands again, sold to Larco Enterprise for a cool $180 million in 2015.
Personal Training in Vancouver Just Got a Luxury Upgrade

If you've visited the Fairmont Hotel Vancouver before, you'll know it's quite a lush place to lay your head. But you don't have to be staying there to get our personal training, health, and wellness coaching in this new location! 
Thanks to this new partnership, you can book sessions with Vancouver's best personal trainers, and take advantage of the hotel's world-class facilities while you're there! 
Booking a personal training session with TurnFit at the Fairmont Hotel Vancouver also lets you take advantage of the hotel's extra amenities and services, including:
Towel service, showers, and change rooms

Use of the gym and sauna

Lockers

Outdoor patio spaces.  

A beautiful indoor pool with deck chairs and space to relax after a hard session
Are you ready to take advantage of our newest personal training location in downtown Vancouver? Book Your Assessment today, or visit our website to learn more about what we do, and how we can help you to reach your health and wellness goals!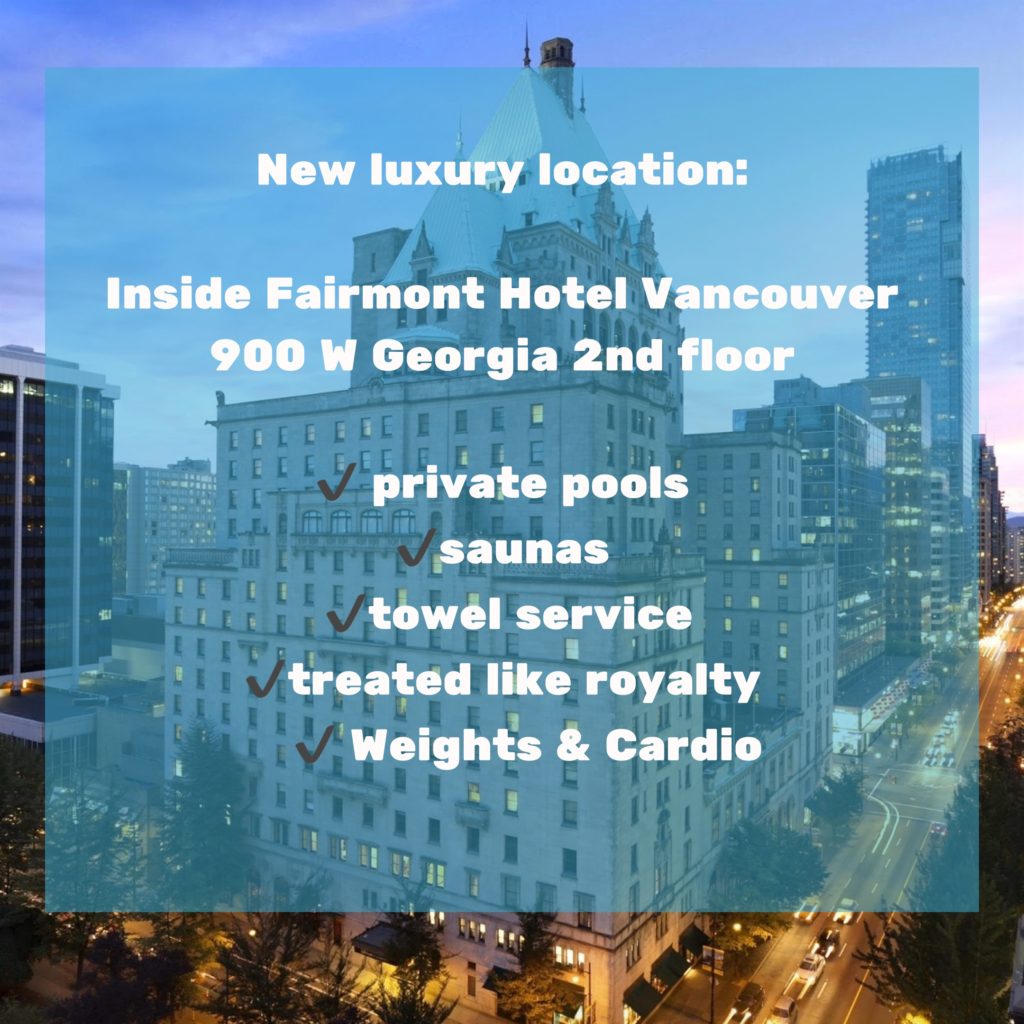 Feature Image Credit.
---
About TurnFit
Turnfit Personal Trainers is founded by David Turnbull or "Coach David" – an experienced and successful Personal Trainer who strives to build happier, healthier lives every day.
With a focus on holistic health, we pride ourselves on making a difference and were recently awarded the 2019 Top Choice Award for Personal Trainer in Vancouver. 
Every trainer at Turnfit is committed and relentless in our pursuit to help you reach your health and wellness goals. It's our mission to help you to build the skills, and mindset, it takes to feel successful in all areas of your life.
For more information, please visit Turnfit.ca, join our communities on Facebook and take advantage of all of our FREE content by subscribing to our YouTube channel.
We look forward to hearing from you!
-David Turnbull