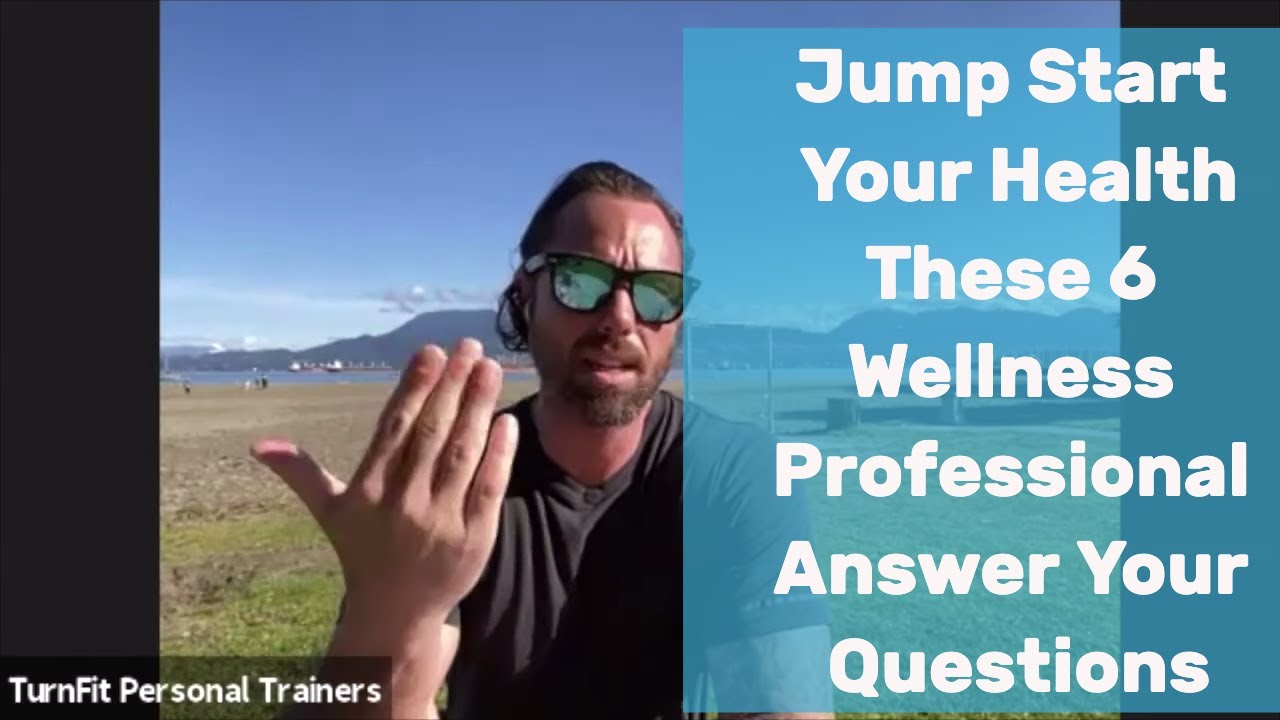 Looking to jumpstart your health in 2020?
6 Wellness Professionals Are Here To Answer Your Questions
Make 2020 your healthiest year. Have questions on nutrition, meal prep, exercise, posture, body alignment, back pain, shoulder pain, neck pain, mental health, relationships, footwear, orthotics, vitamins and more?
About TurnFit Personal Trainers
Turnfit Personal Trainers is founded by David Turnbull or "Coach David" – an experienced and successful Personal Trainer who strives to build happier, healthier lives every day.
With a focus on holistic health, we pride ourselves on making a difference and were recently awarded the 2019 Top Choice Award for Personal Trainer in Vancouver.
Every trainer at Turnfit is committed and relentless in our pursuit to help you reach your health and wellness goals. It's our mission to help you to build the skills, and mindset, it takes to feel successful in all areas of your life.
For more information, please visit Turnfit.ca, join our community on Facebook and take advantage of all of our FREE content by subscribing to our YouTube channel.
We look forward to hearing from you!
About Dr. Kody Au
Chiropractor and Owner of Baseline Health and Wellness Inc.
Dr. Kody Au graduated from the University of Alberta in 2011 with a Bachelor of Science Degree in Nursing. He worked at Burnaby Hospital on the Acute Medicine and Stroke ward shortly after graduating. In 2015, Dr. Kody Au obtained his Bachelor of Science in Human Biology, Masters of Science in Exercise and Sports Sciences and a Doctor of Chiropractic graduating with Magna Cum Laude Honors from the University of Western States.
Kody has extensive training in the diagnosis and treatment of musculoskeletal conditions. He has a special interest in sports related injuries where he applies extensive assessment, traditional chiropractic therapy, and cutting edge rehabilitation techniques.
Kody has played volleyball competitively in high school and continues to play recreationally till this day. He is also currently a member and sponsor of the Vancouver Dodgeball League. By being active his whole life, Kody has a special appreciation towards sports and athletics. He seeks to allow individuals of all ages to continue their activities as long as possible.
Facebook: https://www.facebook.com/baselinewellness/
Instagram: @baseline_wellness
Website: www.baselinewellness.ca
E-mail: info@baselinewellness.ca
About Andy Vo
Clinic Director and Kinesiologist at Kin Lab Active Rehab Specialists Inc.
Kinesiologists are human movement experts that cover a spectrum of physical rehabilitative services. At Kin Lab, our Kinesiologists specialize in ICBC active rehabilitation (exercise) programs for individuals involved in motor vehicle accidents. We provide quality and effective rehabilitation programs that fit your goals and needs. Our individually tailored one-on-one programs will address any movement deficiencies, postural issues, muscle imbalances, and weaknesses through exercise prescription. Following a functional assessment, we will design and implement an individualized program to address the nature of your injuries while considering your occupational and leisure requirements. Active rehabilitation sessions are fully covered through ICBC approved claims.
Facebook: https://www.facebook.com/kinlab.ca
Instagram: @kinlab.ca
Website: www.kinlab.ca
E-mail: info@kinlab.ca
About Monica Nelson, CNP 
Nutritionist and Holistic Chef at Raíz Holistic Nutrition
Raíz Holistic Nutrition is a meal prep service for busy families, couples and individuals. We provide customized meal prep services to help people stay on top of their health goals, help them transition into a healing diet for a current health condition, or adapt to new or existing allergies or sensitivities. We also provide private cheffing, catering and grazing table and platter services. 
Sign up for our newsletter for meal prep tips, recipes and more (link in instagram bio). 
Website: www.raizholisticnutrition.com
Instagram: @raizholisticnutrition
Facebook: https://www.facebook.com/raizholisticnutrition/
Email: monica@raizholisticnutrition.com
About Loren Thompson, RPC-C
Registered Counsellor at MindFul Space Counselling
Loren opened MindFul Space Counselling out of a personal passion to help individuals, couples and families move towards greater understanding & connection both on a personal and relational level. Loren approaches each client and couple with reverence, respect and compassion. Knowing first hand what it is like to struggle and seek help. Loren brings an integrative counselling approach and specializes in Cognitive Behavioral Therapy (CBT), Mindfulness CBT, Gestalt Therapy and Integrative Body Psychotherapy (IBP). As a counsellor Loren's single goal is to provide this healing relationship to her clients.
Facebook: https://www.facebook.com/mindfulspacecounselling/
Instagram: https://www.instagram.com/mindfulspacecounselling/
Website: https://mindfulspacecounselling.com/
E-mail: lorencounselling@gmail.com