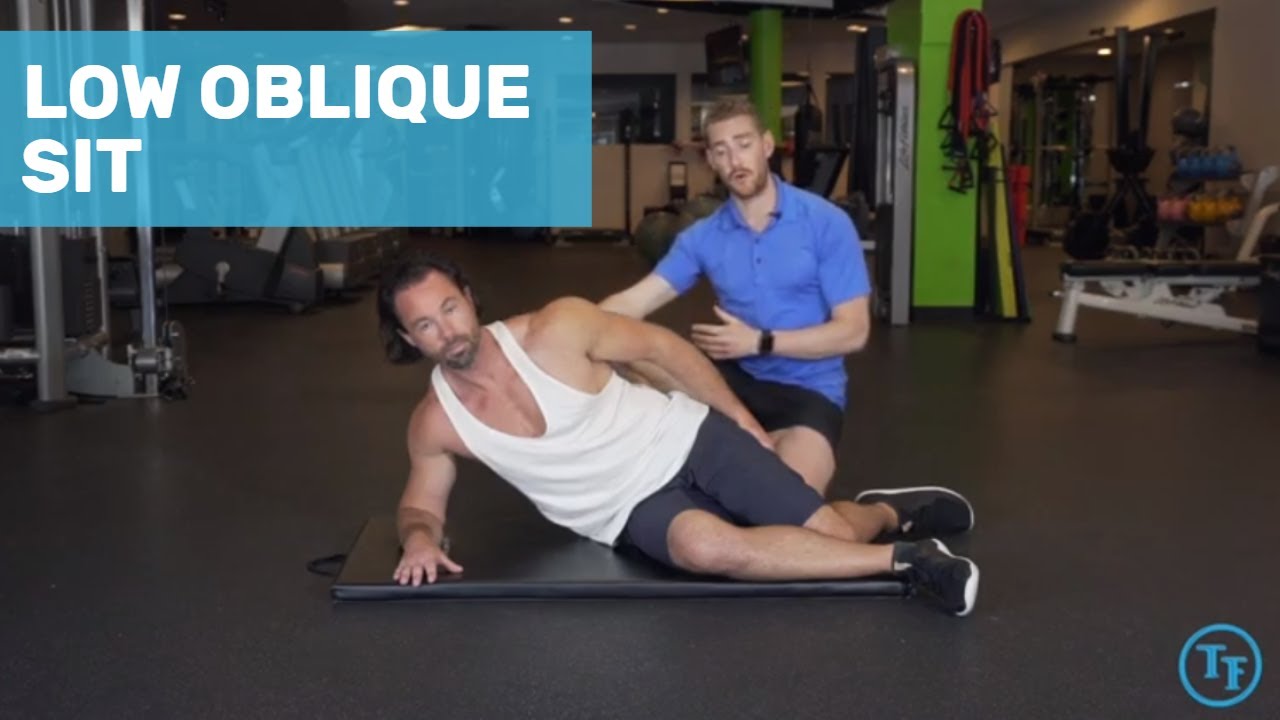 How to perform the Low Oblique Sit with TurnFit Personal Trainers and Guest Kennedy Hindley
This exercise is a great prerequisite movement to the side plank. It helps us develop scapular control, allows our glutes and our abdominal wall to properly engage before we move on to other more challenging exercises. If you are just starting out or returning from injury, start with this before moving to other oblique exercises.
1. Relax on your side
2. Both legs are flexed with the top leg behind the bottom one. The bottom knee should be at a 90 degree angle.
3. Support yourself on your lower forearm.
4. To prepare for the movement push your forearm into the floor until your shoulder "packs" down away from your shoulder and your torso moves up from the floor. This is your "Aim" position. Your spine should be in neutral alignment.
5. Hold.
——————————- LEARN HOW TO LIVE A HAPPIER & HEALTHIER YOU ———————————–
*** Try our app, first month FREE: https://turnfit.ca/online-training/ ***
Train anywhere, any time.
Plus subscribe so that you don't miss any of our tutorials!
Connect with us:
INSTAGRAM: https://www.instagram.com/turnfit.ca/
FACEBOOK: https://www.facebook.com/TurnFitPersonalTrainers
WEBSITE: https://turnfit.ca/
EMAIL: info@turnfit.ca
PHONE: 778.887.0660