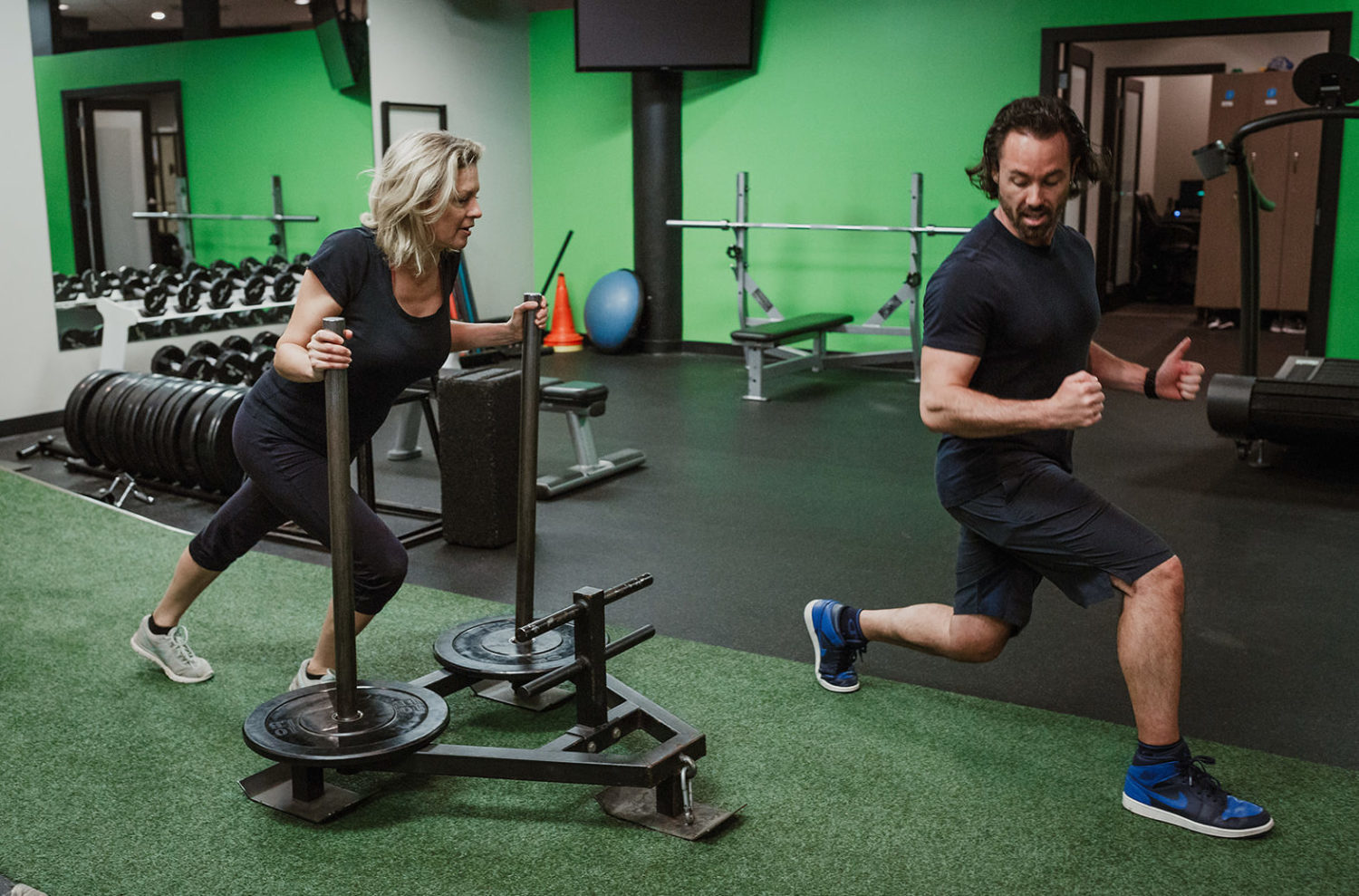 People often think that a personal trainer is there to do the same thing, every day, for everyone. But this couldn't be further from the truth. Personal trainers customize their training plans to fit the lifestyle of their clients, making sure that they're getting the most out of their sessions. We take into account factors like age, exercise experience, and health history in order to create a program that is specifically tailored to the individual. Personal trainers also use technology to help them keep track of progress and make necessary adjustments to the program as needed. This personalized approach makes training not just effective but enjoyable as well! 
The advantages of personal training: How it can help you reach your fitness goals
Personal training can be a great way to reach your fitness goals. In addition to helping you improve your cardiovascular health, personal training can help you lose weight, increase muscle mass, and reduce your risk of injury. Here are some of the benefits of personal training:
Personal training can help you lose weight and improve your cardiovascular health. Personal trainers will help you create a tailored fitness program that includes cardio and strength exercises that will help you lose weight.
Personal trainers can also increase your muscle mass. Personal trainers will work with you to develop a resistance training program that targets specific muscles in order to increase the muscle mass in your body. This can help reduce the risk of injuries in the future.
Personal trainers also provide guidance on how to maintain healthy eating habits and manage stress levels.
Build muscle: Personal training can help you build muscle by providing the correct exercises and Nutrition advice.
Personal trainers provide tailored guidance and instruction, which can help you reach your fitness goals faster.
We have years of experience working with different types of clients, so they know how to push you to your limits while still ensuring that you remain safe.
You'll also benefit from our unique perspective on exercise – a personal trainer will see the big picture, not just individual muscles.
A personal trainer will be able to motivate and encourage you throughout your journey, which can be crucial in reaching your goals.
Tips for Making the Most of Your Personal Trainer Sessions
If you're looking for a way to improve your fitness and health, consider hiring a personal trainer. A Vancouver personal trainer can help you become more active and improve your overall conditioning. We can also teach you how to work out on your own so that you can get the most out of your time spent in the gym.

Make sure you choose the right personal trainer for you. If you're looking for a personal trainer who can help you reach your fitness goals, Turnfit is a perfect choice. With years of experience, our team of experts can help you achieve your desired results. Our personalized approach means that we will work with you to find the best exercises and programming for your needs. Whether you're looking to lose weight or just improve your overall fitness level, we can help you get there. We offer a variety of classes and programs, so no matter what your goals are we can help get you there. From boot camp to Pilates, we have something for everyone at Turnfit. No matter what your level of experience or fitness level is, we can provide the personalized assistance you need to succeed. Contact us today to schedule a consultation!

Schedule regular sessions with your Vancouver personal trainer; even 10 minutes per week can make a big difference in your overall fitness level.

Don't be afraid to ask for help when it comes to working out; a good personal trainer will be happy to offer advice and encouragement along the way.
Conclusion
If you are looking for a Vancouver personal trainer that can tailor your training plan to fit your lifestyle, Turnfit Personal Training LTD. is the perfect option for you! Our experienced and knowledgeable staff will help you achieve your fitness goals and reach your full potential.