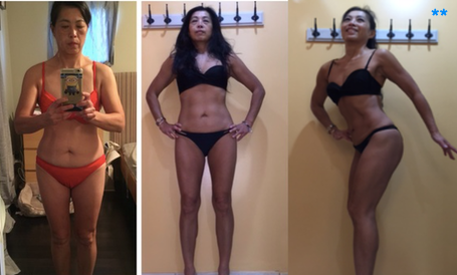 1.  Avoid slowing down your metabolism by starving yourself. What you actually want to do is be aware of everything you eat. We suggest using My Fitness Pal. Log everything you eat, whether it's good or bad.  Do this consistently for a month. After collecting the data, ask a health professional like TurnFit for recommendations on how to speed up your metabolism.
2. Avoid burning out your body. We often see  too many people working themselves to death and taking too many "fat burners". By doing this you might temporarily lose fat but eventually you will burn out your adrenal system and then start to store belly fat . If the burnout continues for a long period of time you slowly lose your sex drive. After more time goes on and if your body is still under a constant state of stress, you will eventually lose the will to get out of bed in the morning. Once you reach this stage it could take a couple of years to build the right habits back into your life to heal your body. Most people already have a high level of stress and they just aren't aware of it. We encourage a preventative lifestyle and suggest getting an expert who researches stress to recommend the proper workouts, nutrition, supplements and mindfulness tools.
3. Avoid listening to too many people telling you what's best for your body. This can be extremely overwhelming and frustrating, especially if they all have different beliefs. Instead you should find one reputable health team that fully listens to you and understands your goals and true needs.
At TurnFit we truly care about YOU. In your first session with us, you will spend about 45 minutes with us, running a full health consult on you, including a body fat and muscle quality analysis. We do things a little differently than most.
We Actually Listen To You.
From the data we collect, you will receive a full health plan for Your body, Your needs and Your goals. We have a very strong health network with the best health professionals around Vancouver. With this you get priority treatment. If we refer you to any of our health professionals, they do their very best to prioritize you to the front of the line.
We pride ourselves on the quality of service we are able to give each and every one of our clients. Often we have a waitlist, to see us as a new client. If you would like to secure your first appointment contact us ASAP
At TurnFit we are creating a Happier, Healthier, You!
Make sure to check out and subscribe to our YouTube channel https://www.youtube.com/user/turnfit
​
[porto_block name="challenge"]