How Our Online Training Works
Includes workouts and meal plans tailored to your specific body type and your goals
Delivered through an app with "how to videos"
Fully supported coaching via phone calls, emails and direct messaging on the app with your trainers
Private Facebook group with live sessions with your trainer, Q&As, and encouragement from other program members
A fraction of the cost of in-person training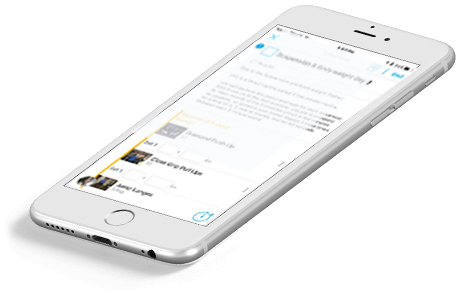 About The Online Trainers/Coaches
Ben Gustafson or "Coach Ben" – Certified Personal Trainer, Red Seal Chef and a Professional Counselor. Due to the high stress environment of kitchens and the demanding psychological pressure of counselling, finding a way to stay healthy and grounded has been essential for Ben. Fitness and nutrition have become his way of life! Currently he loves combining all his previous professional hats and skills, while being a part of creating sustainable and lasting change in his client's health and in their lives.
David Turnbull or "Coach David" – David is an experienced and successful Personal Trainer who strives for a happier, healthier life every day. He is a gifted speaker and motivational coach that will inspire you to stay on track with your goals. He is committed to sharing his energy, enthusiasm for fitness and positive mindset to help his client's achieve results they didn't think were possible.
Both Ben and David are people who have made major life changes, and know the pain of feeling stuck, having low energy, excess weight and feeling unable to move forward. They both share the belief in taking a holistic approach to health and fitness, and will work with you to overcome whatever roadblocks you are experiencing.