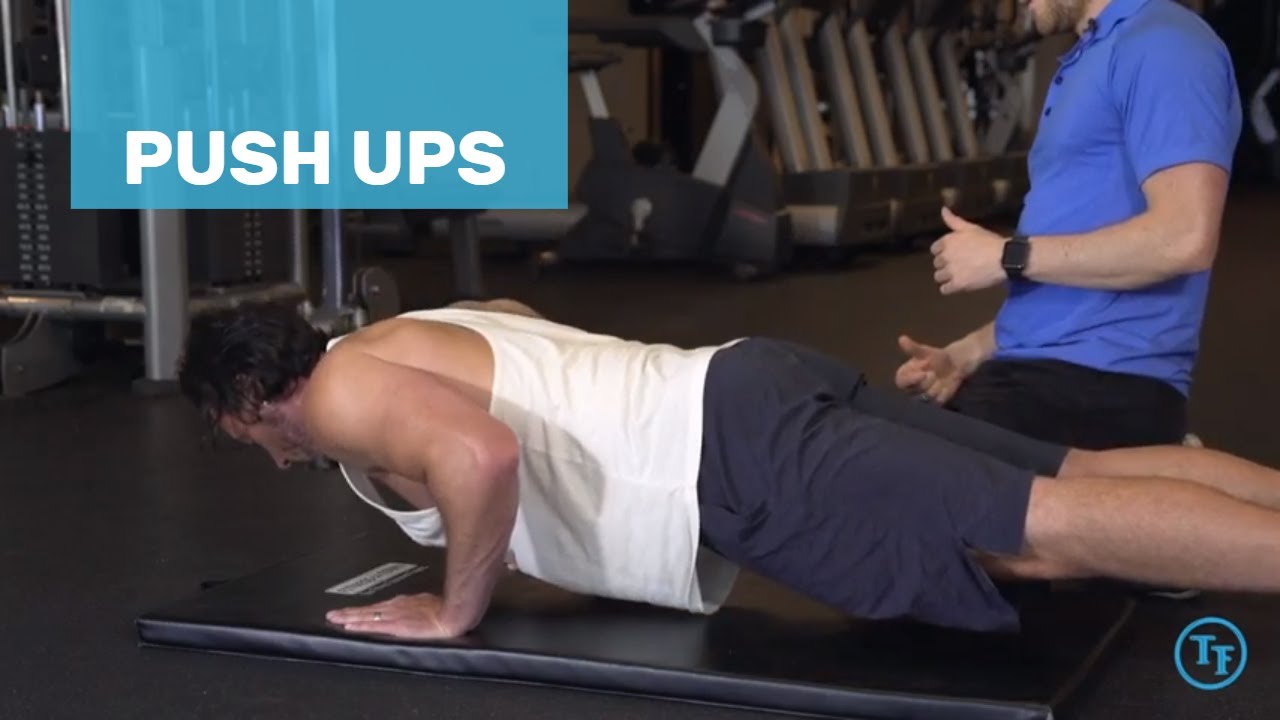 How to Perform a Push Up with TurnFit Personal Trainers and Guest Kennedy Hindley
The push up is still a foundation exercise in many exercise routines. It works on strengthening your entire upper body which makes it an effective exercise.
1. Start with your hands on the ground directly under your shoulders and your legs extended behind you. You should be on your toes. Your spine should be neutral.
2. Squeeze your core to keep your body straight as you bend your arms, lowering your body down toward the floor.
3. Straighten your arms to complete that first repetition.
4. Repeat.
NOTE: To have a neutral straight spine try setting your shoulder blades back and tucking in your butt. Do not tilt your head up or arch your back. Use your core to stabilize yourself.
——————————- LEARN HOW TO LIVE A HAPPIER & HEALTHIER YOU ———————————–
*** Try our app, first month FREE: https://turnfit.ca/online-training/ ***
Train anywhere, any time.
Plus subscribe so that you don't miss any of our tutorials!
Connect with us:
INSTAGRAM: https://www.instagram.com/turnfit.ca/
FACEBOOK: https://www.facebook.com/TurnFitPerso…
WEBSITE: https://turnfit.ca/
EMAIL: info(at)turnfit.ca
PHONE: 778.887.0660