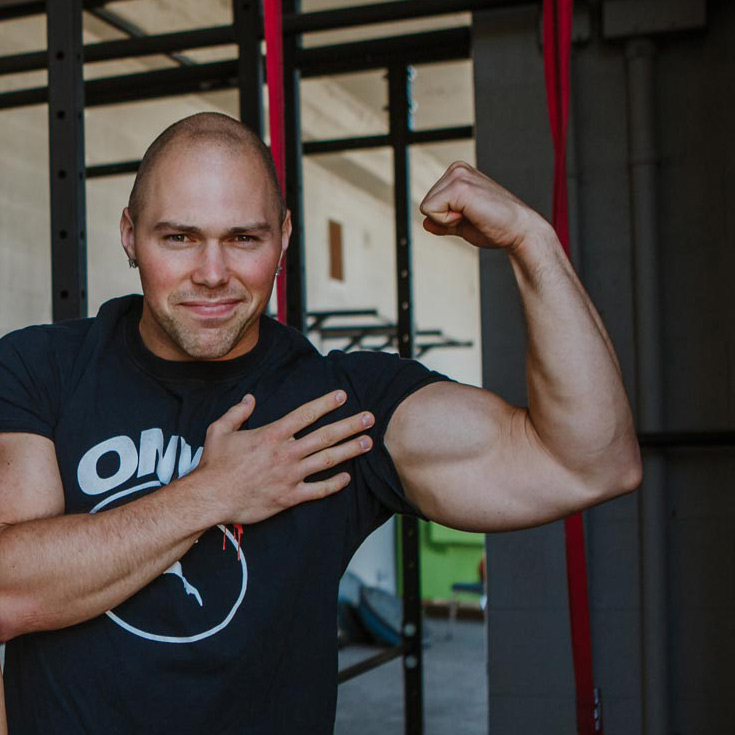 Kevin Lavers
Kevin is an ACE certified personal trainer. He has an extensive background in many sports and types of fitness. After working at a bank job for 4 years, he decided to move from Calgary to Vancouver and become a personal trainer to pursue his passion for fitness. His aim when he decided to train was to specialize in making his clients healthier and establish that as an even greater priority than looking healthy. With over a decade of experience in fitness, he has developed great knowledge on resistance training, athletic training and injury rehabilitation and prevention. With years of his life training for athletics, endurance events, powerlifting and bodybuilding, Kevin can help you reach your goals inside and outside of the gym.
When Kevin was younger, he struggled with school, however, excelled in football. Being smaller, he began weightlifting before highschool and ended up being one of the strongest people in the school, despite his size. The confidence he gained from sports and weightlifting helped him accomplish many goals, fitness and non-fitness related. He hopes to teach this lesson to his clients so they too can learn how success in health and fitness should be translated to the business and family world.
With much experience with sports related injuries, Kevin has learned to help the body function properly before injuries, pain and stiffness wreak havoc on your body. Whether you want to lose weight, fix that back and shoulder pain or improve conditioning for athletics, Kevin can get you there while becoming the healthiest you've ever been.