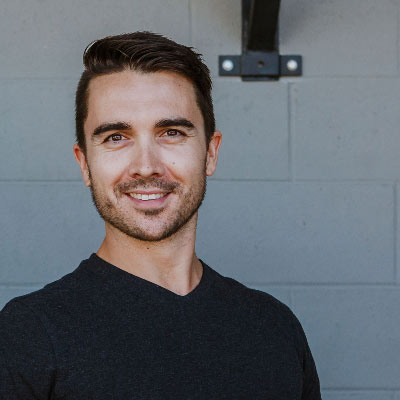 Managing Partner & Head Trainer, TurnFit Online
Ben Gustafson
Ben is a Red Seal certified Chef, Registered Professional Counsellor, a Certified Tobacco Educator and a personal trainer. At a young age, Ben was thrown into large scale leadership roles as the Executive Chef of many kitchens. As a result of his early experience of leadership and responsibility, Ben has developed a knack for relating to people of any age. While working as a chef Ben discovered a passion for coaching and helping people reach there goals, and began his journey from Chef to Counsellor to Fitness/ Nutrition enthusiast to Personal trainer. Due to the high stress environment of kitchens and the demanding psychological pressure of counselling Ben needed an outlet, and found fitness and nutrition to be his true passion as they combine all of the skills Ben has acquired in his educational endeavors, and personal and professional life.
Ben is someone who has made major life changes, and knows the difficulties of feeling stuck, having low energy, excess weight and feeling unable to move forward in life due to fear of the unknown. Throughout his transitions, Ben learned that change comes easier with extra support from professionals and peers, as well as compassion and understanding towards oneself. Ben has been able to turn his experience into an asset and help many people find success in the transitions they have chosen to make. Ben's easy going personality immediately creates a calm, fun and safe environment for change and personal growth.
Ben employs a solution focused, resiliency approach that empowers people's strengths and assets. With a great sense of humor Ben helps people laugh and blast their way through their work outs. As a chef Ben also understands that if you are going to stick to a healthy nutrition plan the food has to taste great. Ben has a multitude of easy to use recipes that will keep you satisfied and on track with your meal plans.
Ben views health as related to the mental, emotional, physical and spiritual self. Which is why Ben does his best tackle each of these areas when he meets new clients. Along with developing a fitness and nutrition plan, Ben can help you develop strong coping skills; interpersonal goals can even help you quit smoking, while working your way to the fitness level you desire.